Pakistan is a highly patriarchal society, and harassment has been a prevailing issue for a long time. This stigma exists whether it is street harassment or workplace harassment. If only everyone could go to work without being concerned about harassment, the world would be a better place. However, if we are honest, it seems impossible and now lab technician harassed a female doctor at a hospital. Are female doctors not safe in hospitals now?
If we take a close examination of the implementation of the sexual harassment law in Pakistan, there is a huge loophole in the system. Pakistan's workplaces, including hospitals, are rife with harassment, abuse, and discrimination. Senior managers mostly ignore these trends.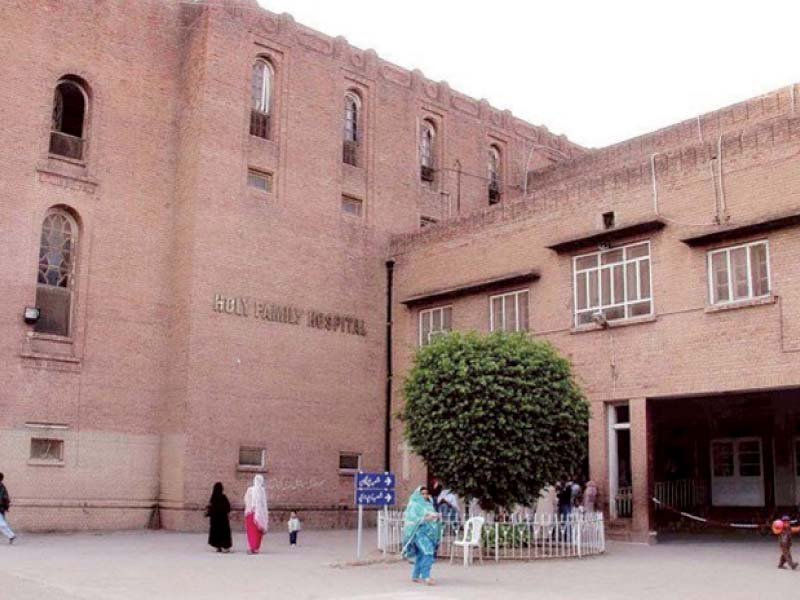 Most of the time, women are too scared to speak up because they fear violence and victim-blaming. When a woman is harassed in public spaces, bystanders do not do much because most of them simply enjoy watching the show.
Generally speaking, however, people do not come for help because it is not even considered a problem, to begin with. Men have been conditioned to believe that any woman who steps out of the house without a man will face all sorts of harassment.
The situation only keeps worsening due to no strict implementation of the laws in the country to stop people from harassing women in public spaces. Yet another harassment incident has emerged. This time it took place in a hospital in Rawalpindi.
Lady doctor harassed by lab technician
A lady doctor in Holy Family Hospital Rawalpindi was harassed by a lab technician. CCTV footage of the incident surfaced on social media on Monday. It is pertinent to mention that there were others present at the scene of the incident as well. However, nobody bothered to step up to help the victim.
According to a source, the harasser has a clean chit (certificate of exoneration given by law enforcement agencies to suspects in a crime) by the hospital jury despite the video evidence. The victim claims the man named Hamdani harassed her twice. After a committee was set up which cleared him and blamed the doctor, the source added.
Women in health care live through the torture of the toxic culture of misogyny. Previously, a lady doctor from Abbasi Shaheed Hospital in Karachi came forward to expose the 'mafia' culture of the hospital. According to the doctor, people get threats if they try speaking up against these practices.
This needs to change. These institutions must take certain actions to eliminate sexual harassment and create a safe environment that allows everyone in the health care workforce to do their best work on behalf of their patients.
What do you think of this story? Let us know in the comments section below.