Kubra Khan is one of the finest names in the entertainment industry, they started her acting journey with the critically claimed comedy thriller "Na Maloom Afraad" in 2014 and since then she has become a big name in the industry.
She has given some great performances in her almost 8 years of career and the audience showcased endless love for her as well. From TV to film, her brilliant performances from Sarah in Khuda Aur Mohabbat to Shireen in Sang-e-Mar Mar.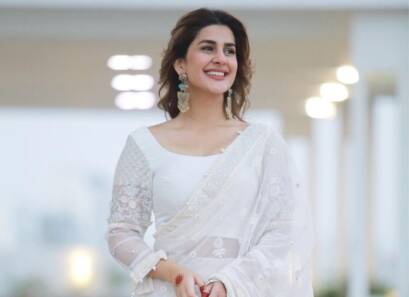 Currently, she's been getting big applause from fans for her outstanding acting in her roles in Sinf-e-Aahan, Sang-e-Mah, and Hum Kahan Ke Sachay Thay.
One of the interesting things about Kubra Khan is that she didn't stick herself to one kind of role, she tasted every side of it and was considered a versatile actress.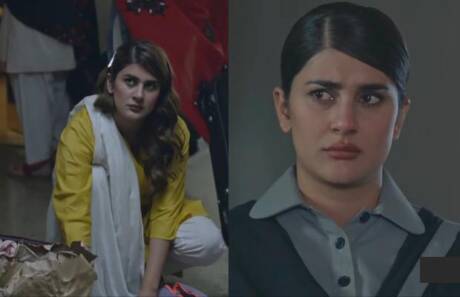 Kubra Khan who also happens to be a gamer if you don't know recently sat down for an interview where she recently spoke about her success, love-less characters, and how she perceives the entertainment industry.
Kubra Khan found love for her characters in projects
With back-to-back dramas trending on social media and hitting with a high number of tweets, Kubra was asked how she feels like a superstar. She was flattered by the question; she told the Independent Urdu that she hasn't quite figured out what that term means but she is grateful for the love.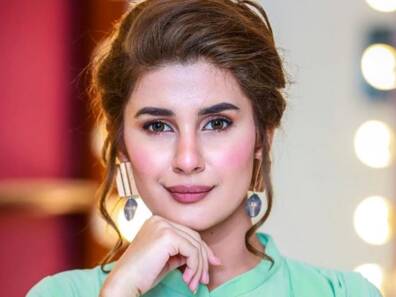 "I haven't yet realized what a 'superstar' technically is. For me, if I became an [good] actor, that would be big enough. I'm just glad that people are enjoying my work and it's inspiring them." For Kubra, it's important to stay grounded. "I think it's essential to have my head in the clouds but feet on the ground."
When an interviewer asked, whether she believes multiple dramas featuring her aired at the same time was a wrong decision, Kubra promptly disagreed. "I think this is where your acting comes into play. I got lucky because, in Hum Kahan Ke Sachay Thay, she was an antagonist.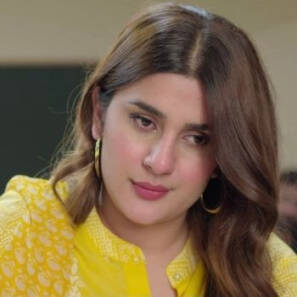 In Sinf-e-Aahan, she was a spoilt brat turned into an independent woman soldier, in Sang-e-Mah she's a calm, collected person. It depends on the characters you do. If you've similar characters throughout then I agree that the audience wouldn't be able to relate with you. But if they're poles apart, it doesn't matter then."
Signed two big dramas at the same time
Yeh Jawani Phir Aani actress shared how two star-studded projects, Sinf-e-Aahan and Sang-e-Ma, landed in her life at the same time. "I signed Sang-e-Mah almost 3 years ago.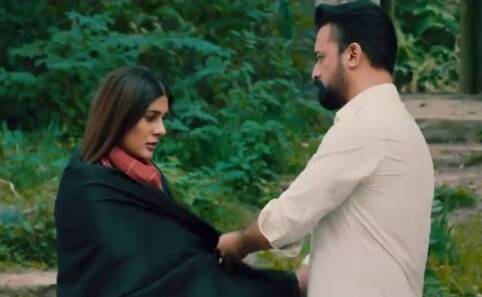 At that time, I didn't know the Sang-e-Mar Mar family would come back again. I only knew about Nomi bhai (Naumaan Ijaz) and Sania (Saeed) apa and that Mustafa (Afridi) and Saifee (Hasan) bhai were involved and I was in."
But according to her, Sinf e Ahan ) comes naturally to her, despite odds against her and she gave all the credit to God for it.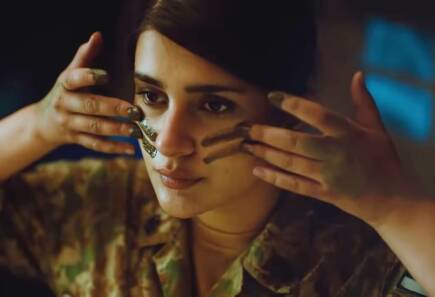 "I had gained weight at that time and didn't look as physically active as per the requirements. But somehow it naturally happened. It just fell in my lap."
Kubra also revealed that one of the senior actresses said that she's proud of her. "Umera (Ahmed) jee once called me and said, 'I wanted to appreciate you for your Mashal's role in Hum Kahan Ke Sachay Thay. You've become the savior person for us that whenever we're stuck with a character, we know Kubra will come like the angel she is and save it.' I can't forget this line ever," shared the famed actor.
One-sided romantic fair
Kubra then talked about her characters who mainly end up in a one-sided romantic affair, she continued, "However, given the fate of my characters, I don't get love in any projects I do. I'll get friendship but never a mutual romantic relationship, and maybe that's okay. All kinds of love are welcome."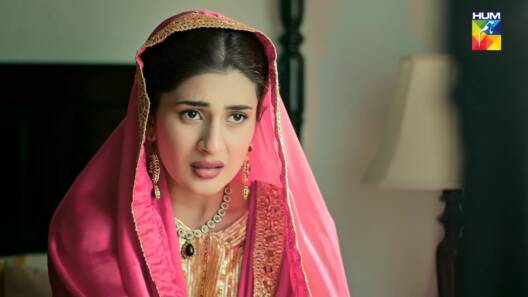 The interviewer further asked if love should be a part of all series whether they fall in the romantic genre or not, Kubra shared that it is unavoidable. "I'm that old-school romantic who believes that there's nothing without love. You can't eliminate it, it will be a part of human relationships. And it can be familial, romantic, or even platonic."
Kubra further shed some light on playing the character of a military lady cadet, she shared her experience "When we signed the script, we knew we'd have to be active.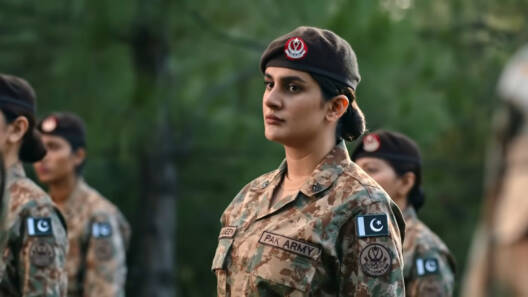 Every day we came home with bruises, and cuts, our nails would be scraped off, and there was blood on our bodies. For the three months, we were in PMA, we'd be injured every day. But the script was so challenging and the work environment was so welcoming that we'd wake up the next day and be ready to do it all over again."
'We shot with two guns' – Kubra Khan
Kubra further shared the experience of Sinf-e-Ahan, "It was thrilling. We shot with two guns, a G3 and MP5. When I was shooting with G3, I was aware that it was a heavy gun and needed a certain posture. But when I shot it, it was so loud that when I pulled the trigger, my cap blew off. I looked at Nadeem Sahab and laughed so much."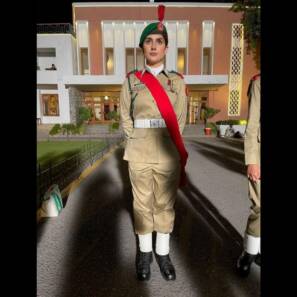 No doubt Kubra loves films, but she shared that she prefers the small screen more. "I have a different connection with dramas. It takes you on a journey of emotions.
Not everyone watches films but everyone watches dramas. There's an instant result with dramas and I believe I can connect better with the audience as well. You're more loved too."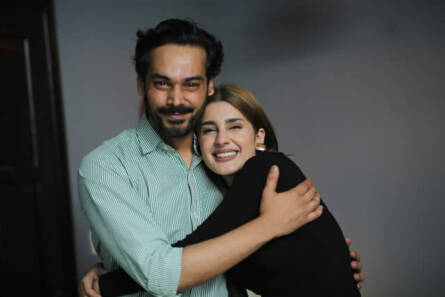 Kubra ended the interview by putting some real light on the excitement of working with Gohar Rasheed. Both of them have known each other for the past five years and are close friends.
Although they haven't shared the screen, they are now with Humayun Saeed's London Nahi Jaunga. "It's funny how we worked on projects together but always in parallel universes so I loved working with him after being such good friends," shared Kubra. The comedy-thriller is slated for its cinematic release on Eidul Adha.
Kubra Khan faced criticism for various reasons, recently she fed up with trolls and opened up about whether she had cosmetic surgery or not.
What do you think of the story? Tell us in the comments section below.