Kubra Khan believes that listening to love songs means listening to the artist express praise for the person's physical appearance and the connection they build off that. What is lacking is praise for the person's personality, which she also believes is missing in the music industry.
In addition to her regal beauty and hypnotizing performances, Khan has made a special place in the hearts of those around her with her kind-hearted nature that never fails to spread positivity. She may be well-known as a great actor, but there is much more to her than that.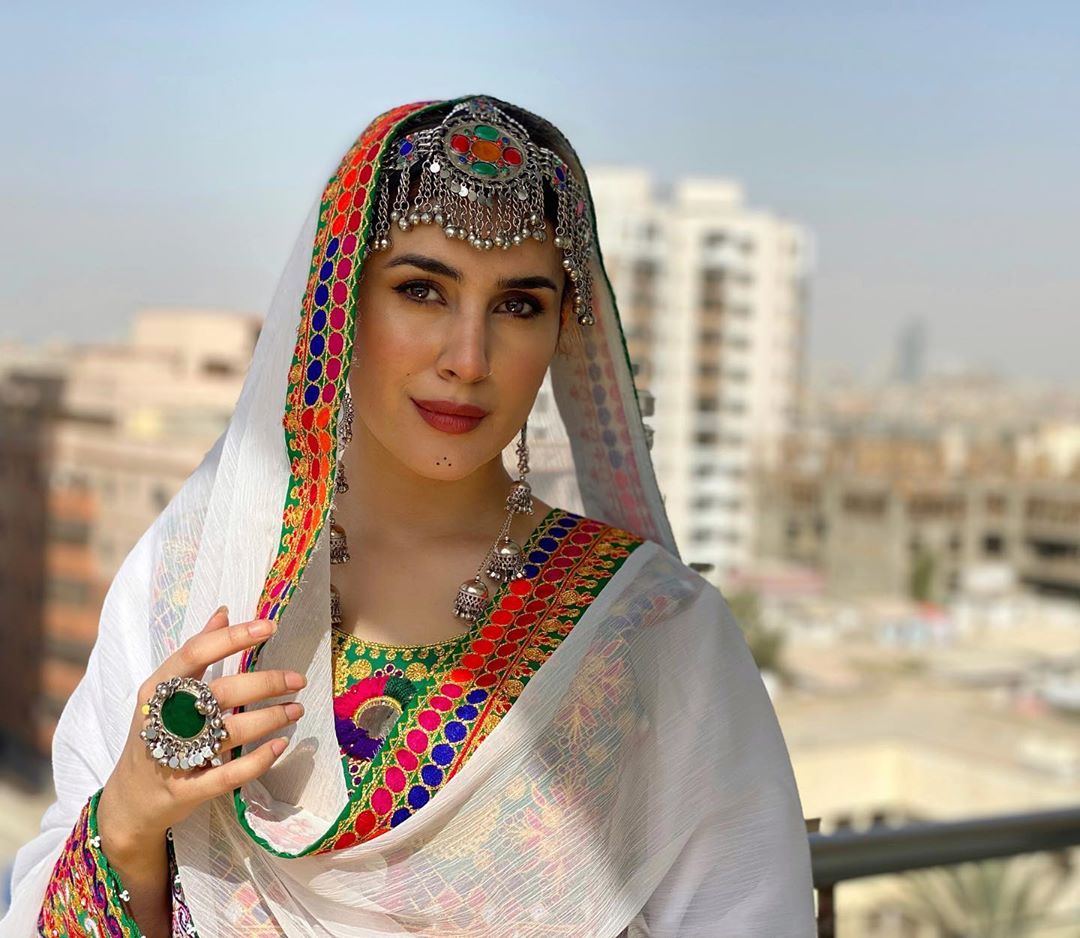 The Sinf-e-Aahan star took to Twitter to ask why songs can't highlight inner traits instead of "qatilana ankhen (deadly eyes)" or "zulfen (hair)".
Khan wrote that while she's a "sucker for these songs like the next person" and knows that even when she is in her 70s she would want to be told that she is beautiful by her partner, she still wonders why people aren't praising "the beauty within".
"Like, I'm sure like me many of you would love it more if your dude or dudette said to you 'yaar, khoobsurat to hai he, lekin insaan Kamaal hai, dil kamaal hai [they are beautiful but also a wonderful human being with a wonderful heart]' or am I wrong? Again just thinking out loud so don't kill me."
'Just thinking out loud'
The Na Maloom Afraad star raised an important point and provided food for thought about how even though personality traits are far more important than the way a person looks, they are hardly ever highlighted in music.
The importance of physical appearance has always been emphasized in songs that have been recorded since Nusrat Fateh Ali Khan's time or even before that. While there is nothing really wrong with praising someone's physical appearance, beauty is not always surface-level.
Regardless of soaring fame, Khan has always believed in staying true and close to her core. Sure, we have seen how humble the actor comes off as. But did you know that the Na Maloom Afraad star does not like using the 'celebrity car' to get her way?
Khan, who earlier tested positive for covid-19, went on to pen down a heartfelt message about how she has learned to appreciate the 'small things in life'. 
What do you think of this story? Let us know in the comments section below.