Qazi Muhammad Asghar, a police constable in K-P. Builds helicopters and drones at his home with the help of his brother and a cousin. Sadly, the guy is so angry with the government. He is on the verge of setting all his aircraft on fire. The policeman intends to burn his aircraft if Govt pays no attention to his talent.
It is to be noted that Asghar is the only police constable in K-P. He is a pilot and can fly paragliders efficiently. Not only that but he can also build drones. Talented inventor's house setup in itself is a fully equipped 'aeronautical university'.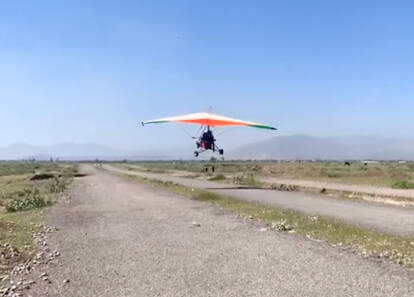 In an interview with Urdu Point, Asghar shared people enjoy riding his planes. The police constable also expressed his desire for government recognition and support. In addition to this, he aspires for young kids to learn how to build planes as he does so proactively.
Asghar builds helicopters and drones at his home with the help of his younger brother and cousin. Unfortunately, his father lost his life in a plane crash. And since then, the incredibly talented individual is set on maintaining his father's legacy.
While talking about his late father, he said, "My beloved father died in a plane crash. After his death, IG Saeed Khan helped me secure a position in the police as a constable. Now my foremost aim is to continue building my father's legacy."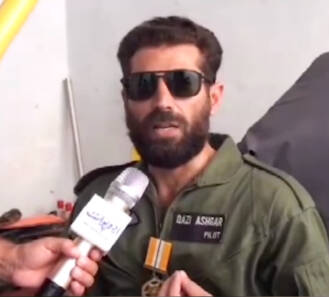 "I build the plane with the help of my work team. I am glad that people enjoy riding my helicopters," Asghar added.
Dishearteningly, Asghar shares his disappointment with the government
Needless to point out, but Asghar is a concrete example of the fact that enthusiasm knows no boundaries. Even after 18 years, this extremely talented individual profusely continues to participate in paragliding competitions. Moreover, his efforts and determination have helped him win several accolades.
Sadly, the government fails to recognize him for his brilliant work. Asghar shared how disheartened he is to not get acknowledged and appreciated by the government. The policeman will make a call to burn all his aircraft if he is not recognized by the Govt of Pakistan. In the interview, he said, "It makes me sad that I have not received any government recognition or support for my work."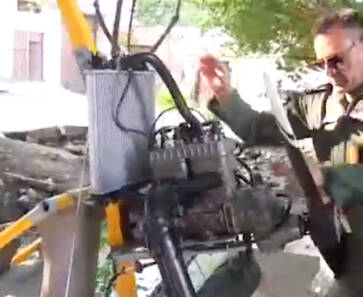 "I am the only pilot-police constable in K-P who can build drones and helicopters and efficiently fly paragliders. Unfortunately, my talent is underappreciated by my colleagues as well," he added.
The discouraged helicopter builder further talks about how asks for nothing from the government of Pakistan. Not even money or any other resources. In fact, all he asks for is recognition and license to make helicopter for the government. He expressed his longing to provide service to his country.
Asghar deeply desires for government recognition and support which up till now has been completely missing. The multi-talented police constable believes that the lack of awareness, resources, and government support posits a huge hindrance to Pakistan.
"Other developing countries are moving forward in terms of technological advancement. We, locals, have a lot of talent, but lack awareness, resources, and government support. I aim to woo government support in terms of setting an example for youth. I want young kids to learn how to build planes proactively as I do."
In order for Pakistan to compete with hundreds of other nations in the global marketplace. The government should enable and facilitate our talented locals to employ their best efforts to contribute to our country's progression.
Also Read: Swiss Man Had Paragliding Crash In Gilgit – Pakistanis Made His Stay Memorable
What do you think of this story? Let us know in the comments section below.