Disclaimer*: The articles shared under 'Your Voice' section are sent to us by contributors and we neither confirm nor deny the authenticity of any facts stated below. Parhlo will not be liable for any false, inaccurate, inappropriate or incomplete information presented on the website. Read our disclaimer.
South Korea and Pakistan have been enjoying strong and warm bilateral relations since a long time which is being manifested in the different ventures which have been undertaken by the national leaders as well as actors from the private sector like the business owners.
Almost 60 years after the devastating Korean war, out of which South Korea emerged as a nation-state on the global map, today this nation is not just a strong and robust Asian economic tiger but also a technological powerhouse where prosperity is now prevalent along with all the attractive trappings of developed Occident despite the fact that this country is situated in a highly significant region of the Orient which is the Far East. This massive transformation of South Korea from a war-torn country to a one which is prosperous is indeed an everyday living monument to the sheer steadfastness, zeal, and intelligence of South Koreans.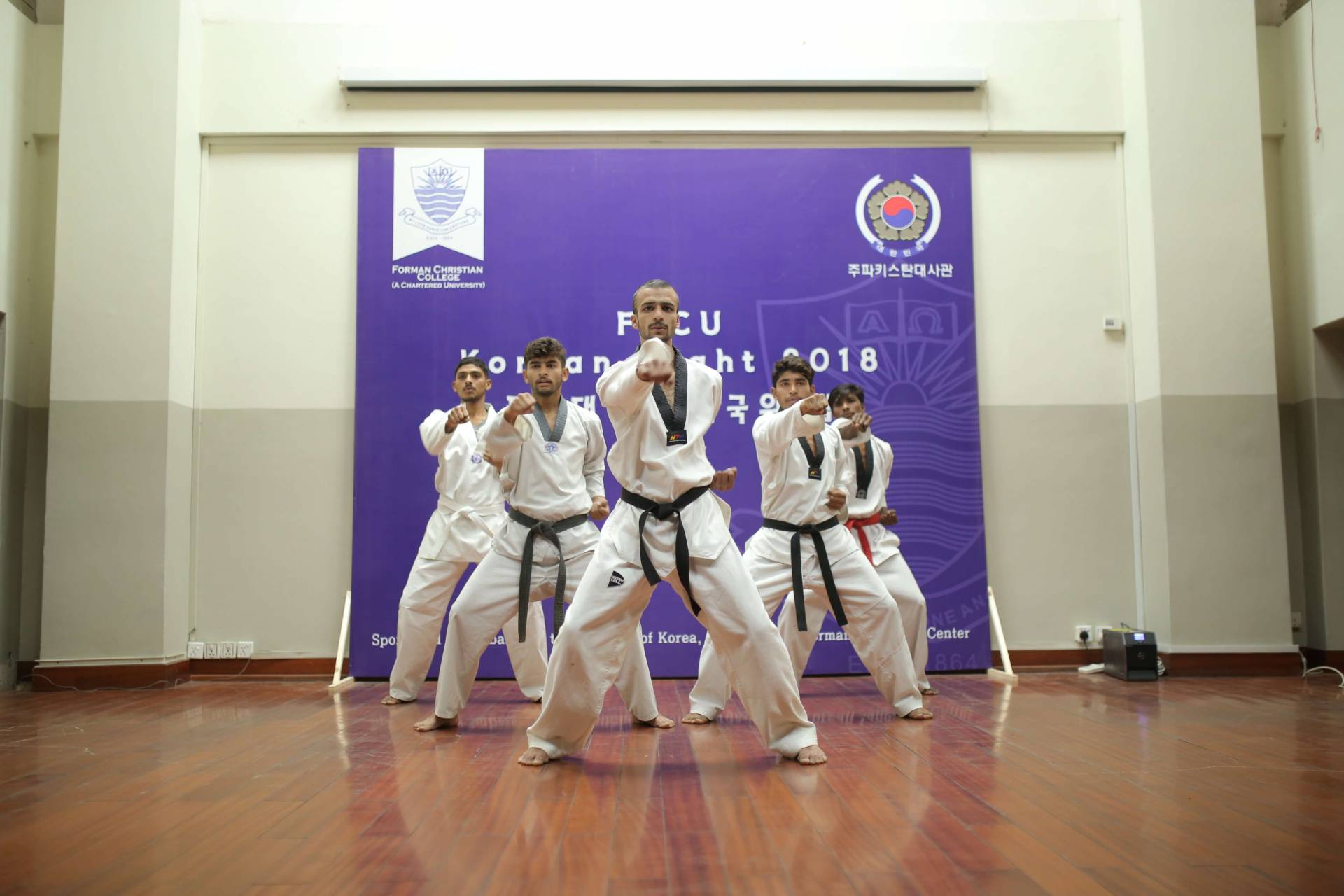 I, as a lover of languages and cultures from around the world, was delighted to attend an event this month (Friday, 14th Dec 2018) on the celebration of Korean culture in Lahore's renowned Forman Christian College University (FCCU). I had the pleasure of attending the event not just as an audience member but also as a participant of it since the event primarily comprised of individual singing of Korean Pop (also known as K-Pop) music by selected students of FCCU.
I had the honor of being among one of those selected singers and I was able to secure this honor after the rigorous practice of K-Pop singing and after a meticulous singing attempt at a prior audition. I and my fellow musicians chose different K-Pop songs largely for the purpose of serenading a diverse audience of Koreans and Pakistanis as the event wasn't just attended by the Pakistani faculty of FCCU but also by high profile dignitaries from Korean Embassy in Pakistan including the minister counselor Sang Seung Man accompanied by his Korean Counsel.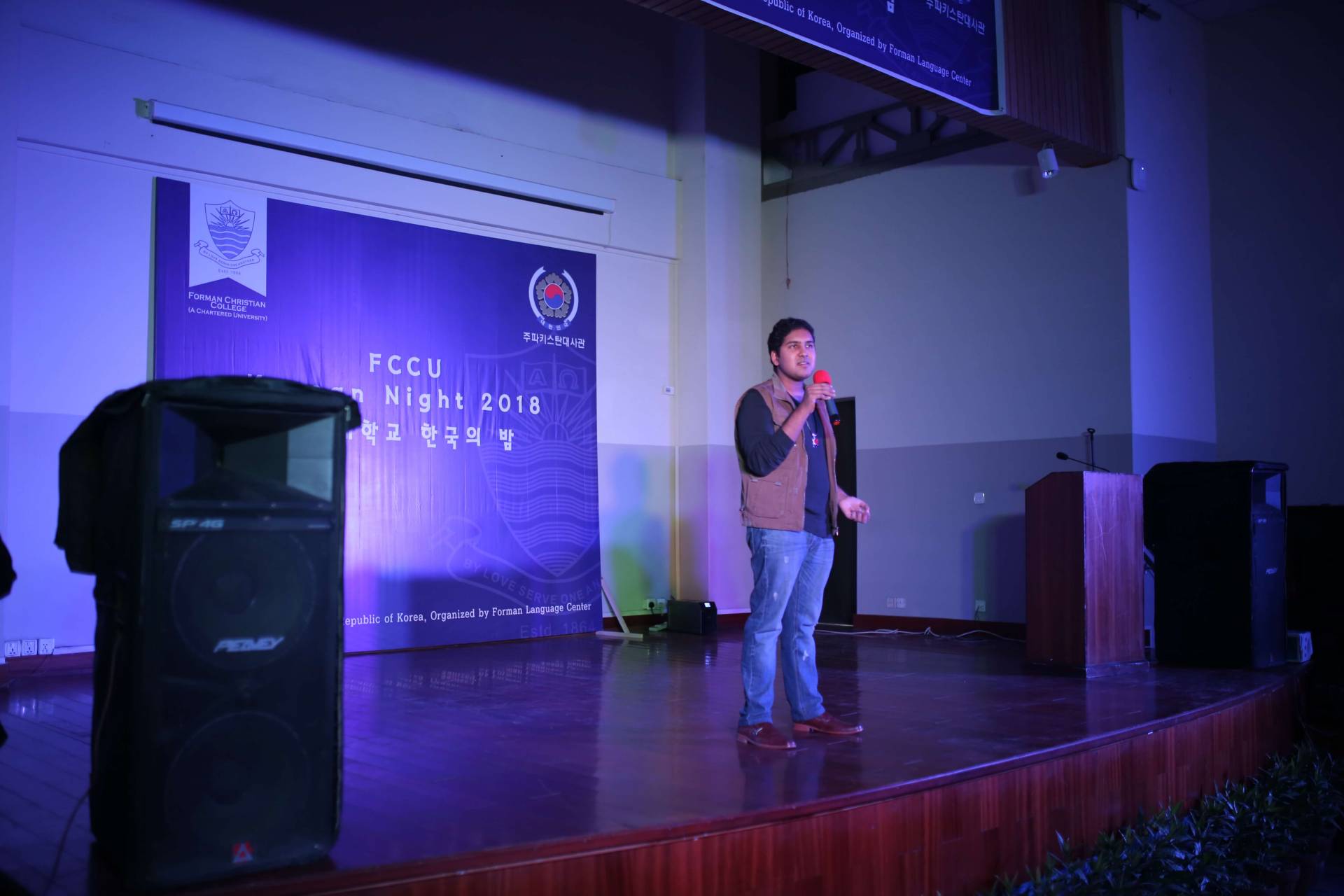 The event also had American and Korean faculty members of FCCU. It was organized primarily due to the efforts of Korean language instructor and coordinator Forman Language center Ma'am Ruth Park who spearheaded this whole idea of a celebration of her country's culture and music in an educational institute in Pakistan's cultural capital Lahore.
I sang the song "Say Yes" by Seventeen (a popular K-Pop group) and to my surprise I was able to enthrall the crowd with this melodious Korean song in my debut as a singer of some sort. One of my fellow singers accompanied his beautiful song with relaxing guitar music too. After our singing, the event also showcased a beautiful taekwondo demonstration by some trained individuals and it was immensely relished by everyone sitting in the audience.
Shortly afterward, participation certificates and gifts were being distributed by the Rector of FCCU Dr. James Tebbe among the singers of the night. Then the event concluded on a good note as everyone there was served some true mouth tantalizing Korean delicacies including likes of Kimchi and Gimbap which were greatly savored by everyone. I had a great time too savoring the scrumptious Korean cuisine after giving my best during my singing performance.
Such kinds of events truly enhance a broader socio-cultural understanding between countries even geographically distant from each other like South Korea and Pakistan.
Read Also: North Korean Group 'Lizard Squad' Hacks Xbox and PlayStation Online Services