Bilawal Bhutto Zardari could be excused for rejecting Pakistani politics; He has lived out of the country for most of his life and both his mother and maternal grandfather were murdered after serving the nation as Prime Minister.
On the 18th of October 2014 (Saturday), the 26 year old chairman of Pakistan People's Party will take his biggest step till date. Bilawal Bhutto Zardari will be giving a keynote speech at what the Pakistan People's Party (PPP) claims will be its largest assembly in the past seven years. The rally aims to kick off a number of events across Pakistan which are intended to renew the PPP's fortunes and to elevate Bilawal Bhutto Zardari's political profile.
The president of the Pakistan Institute of Legislative Development and Transparency, Ahmed Bilal Mahboob remarked that this rally is going to be Bilawal Bhutto Zardari's first test of his abilities. He added that Bilwal Bhutto Zardari has some pluses as he is young, educated, enjoys the Bhutto legacy and a clear-cut stance against terrorism. Ahmed Bilal Mahboob also said that the next six months will be critical for him and the Pakistan People's Party.
The Pakistan People's Party, which in the last elections lost its power to Prime Minister Nawaz Sharif. PPP lost its popularity because of electricity shortages and increasing terrorist attacks in its regime, which supported Nawaz Sharif against the protesters who have camped in Islamabad for the past two months to get rid of Nawaz Sharif's government. Pakistan People's Party observes the risk of a coup structuring in a country ruled by the armed forces for more than half of its life.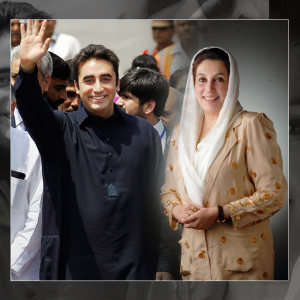 A senior Pakistan People's Party leader and senator, Taj Haider said that democracy is in danger and PPP unified the parliament for the defense of democratic system and the first attack was a letdown. But now the Pakistan People's Party is mobilizing the people because the mobilization of parliament alone shall not suffice.
The Pakistan People's Party was used to be one of the largest and most influential political parties of Pakistan. It encounters the challenge of attracting a vote bank won over by Nawaz Sharif's pro-business appeal and PTI (opposition)'s leader Imran Khan's motto of change. After creating an alliance with government following the elections held in 2008, after the last elections, the Pakistan People's Party got restricted to rural areas of the southern Sindh province only.
Ijaz Durrani, the spokesman for Pakistan People's Party said that Saturday, 18th October's rally will mark the anniversary of the attack at PPP's political event which was held in Karachi in the year 2007. The event was attended by thousands of supporters of PPP who gathered to celebrate the return of ex Prime Minister Benazir Bhutto after eight years in exile. Since the twin blast incident which killed around 139 people and injured above 500 others.
Bilawal Bhutto Zardari who is the oldest child of Benazir Bhutto and former President of Pakistan Asif Ali Zardari was made chairman of Pakistan People's Party after his mother was assassinated in the year 2007. Bilawal Bhutto Zardari who has graduate from Oxford University announced that he plans to fight for a parliamentary seat for the first time in the general elections which will be held in the year 2018.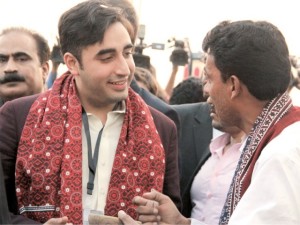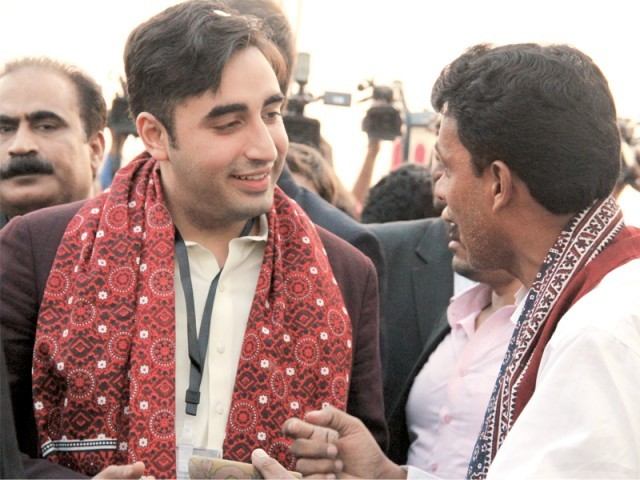 In his speech on 6th October, Bilawal Bhutto Zardari said:
"I asked my mother why we don't take revenge and why we always practice reconciliation. She taught me that democracy is the best revenge, and I've been saying this since I was 19."
The founder of PPP was Bilawal Bhutto Zardari's grandfather Zulfikar Ali Bhutto. As per the PPP's website, he formed the party in the year 1967 as a reaction to the autocratic and 'people-unfriendly' policies of the military-bureaucratic-feudal nexus of power that ruled Pakistan since the time it came into existence in 1947.
Zulfikar Ali Bhutto's famous slogan of "Roti, Kapra Aur Makan" "food, clothing and shelter" for each and every Pakistani, echoed among the poor residing in rural areas and rapidly made the party the largest national political party in Pakistan. It managed to win an absolute majority in Pakistan's first general elections which held in 1970.
Seven years after that general Mohammad Zia ul Haq detained power in a military coup. Zulfikar Ali Bhutto was sentenced to death and his sons were killed, one was murdered in France and the other one in a Karachi shooting attack.
Benazir Bhutto was imprisoned for five years right before her father Zulfikar Ali Bhutto's execution. Later in the year 1988 she became the very first democratically elected female prime minister of an Islamic country.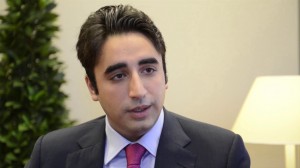 Benazir Bhutto headed two separate governments. In 1996 her government was dismissed on corruption charges. After 1999, Benazir Bhutto divided her time between Dubai and London to avoid accusations of misstating her assets and taking bribes on Pakistani state contracts.
Benazir Bhutto was murdered soon after she returned back to Pakistan in a firing and bomb attack during PPP's political rally in Rawalpindi. Next year in the general elections, PPP won 125 seats out of 342 seats in National Assembly. Last elections, their seats count fell to 46, with Nawaz Sharif's led Pakistan Muslim League grabbing 189 seats.
On his mother's fifth death anniversary (27th December 2012), Bilawal Bhutto Zardari made his political debut.
Rashid Ahmed Khan who is a professor at University of Sargodha, Punjab said:  "The PPP wants to cash in on its past. I do not think giving the same old slogans will attract people, but at the same time it is not a finished force."
Bilawal Bhutto Zardaei, who learned Urdu (Pakistan's national language) after returning to Pakistan, has published audio posts of himself reading Urdu poetry on Twitter prior to the rally telling he will never forget the lessons of his grandfather or leave the path chosen by his mother. Bilawal Bhutto Zardari committed that he will live and die with the people.
After Bilawal Bhutto Zardari's maiden public rally, the Pakistan People's Party plans to hold gatherings in various other cities of Pakistan to mobilize the nation for democracy.