The increasing rate of divorce all around the globe is an issue that needs to be addressed. Once a couple is married, divorce is the last resort in a relationship in which the two spouses are struggling with. However, even then, a couple needs to work on reconciliation and hence, divorce should be the last option.
Just recently, the news of a 'Kissing Competition' event held in the Jharkhand state of India was organized by Simon Marandi, a Jharkhand Mukti Morcha (JMM) legislator. The competition was held to keep the couple connected to each other and celebrate love; overcoming the divorce rate.
During the event, 18-odd tribal couples participated in front of a thousand villagers as it was never-seen competition Although it is something that we find extremely obnoxious! (Well, as long as the couples are happy and the objective of overcoming the divorce rate is actually working out)
Here's a snippet of the event…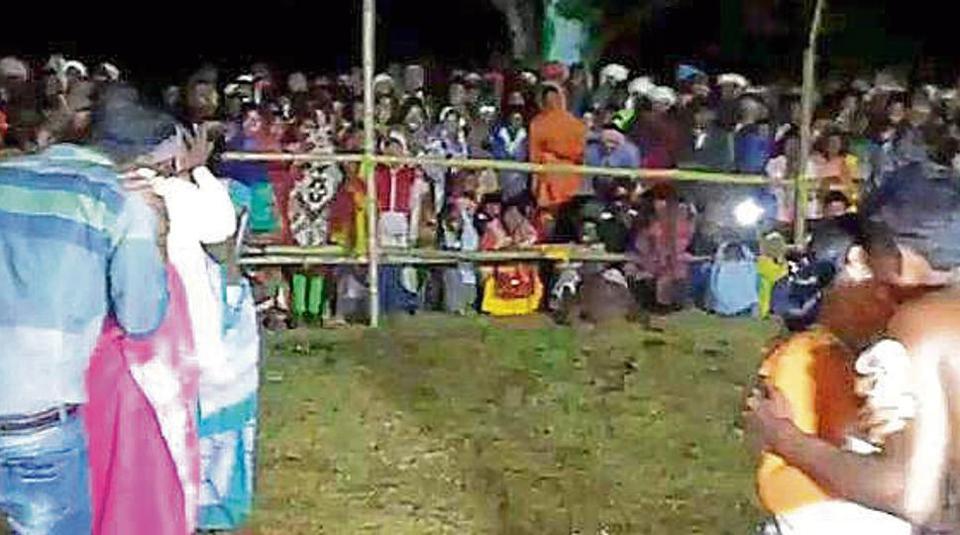 According to sources, here's what Simon had to say:
Tribals are basically innocent and less educated, due to which, the family system is weakening. To make them aware of our social structure and responsibility towards the family, the idea of a kissing competition was conceived.
According to Simon, he says that such competition will strengthen the bond in the tribal community as they are innocent and less educated. He further that it was the first event of its kind and said, "
Earlier, the village competition was organised in a smaller space but this year it was held in a football ground where thousands of people from other villagers also took part.
Well, this was indeed a shocker and we really do hope this competition helps in overcoming the divorce rate if this is what they think is needed. Good luck, couples!
Read Also: Yasir Hussain Finally Proposed To Iqra Aziz At An Award Show And People Are Asking Them To Get A Room!