A couple of days back, a social media campaign sought resistance against teachers of Lahore Grammar School for harassment against female students. The trend and revelations managed to get all five teachers fired, which included famous actor Omair Rana.
Now, another thread of allegations against one of Punjab's most renowned teachers, Irfan Babu has gone viral. Irfan Babu has been teaching in KIPS for almost a decade, while also now teaching at the University of Punjab.
His former students are now calling him out for his alleged harassment and 'predatory instincts' against his female students. It all started with one girl exposing Irfan Babu's mischievous agendas and the way he groomed girls into getting closer to him.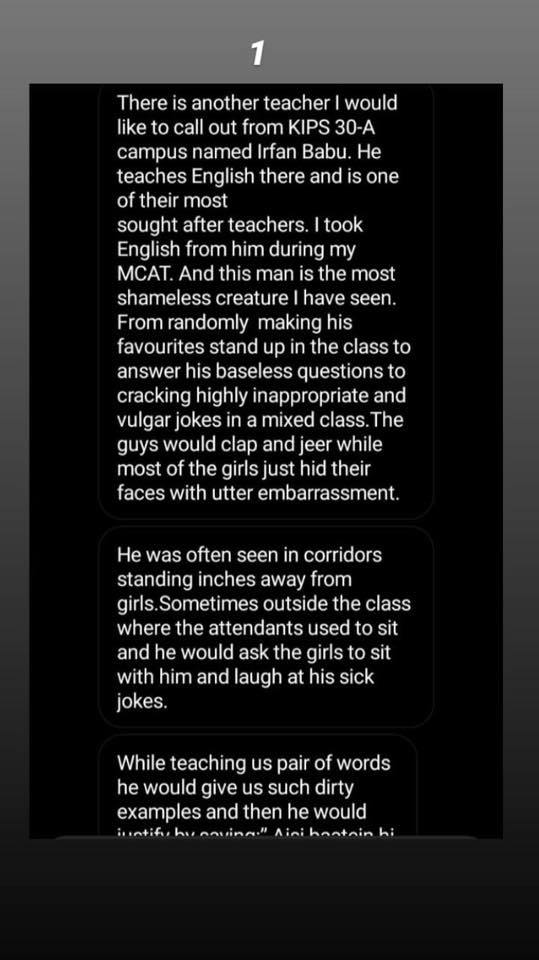 Allegations against Irfan Babu for harassment by female students of KIPS
The viral post uploaded to a group called 'Inside Institutions' read: "This man named Irfan Babu now teaches at Punjab University Lahore(mentioned on his Facebook profile) and was one of the biggest predators at KIPS Lahore. He remained there for more than 6-7 years. Many people I know have gone up to the administration too but he was never removed from his position and was granted full liberty to do whatever the f*** he wanted to.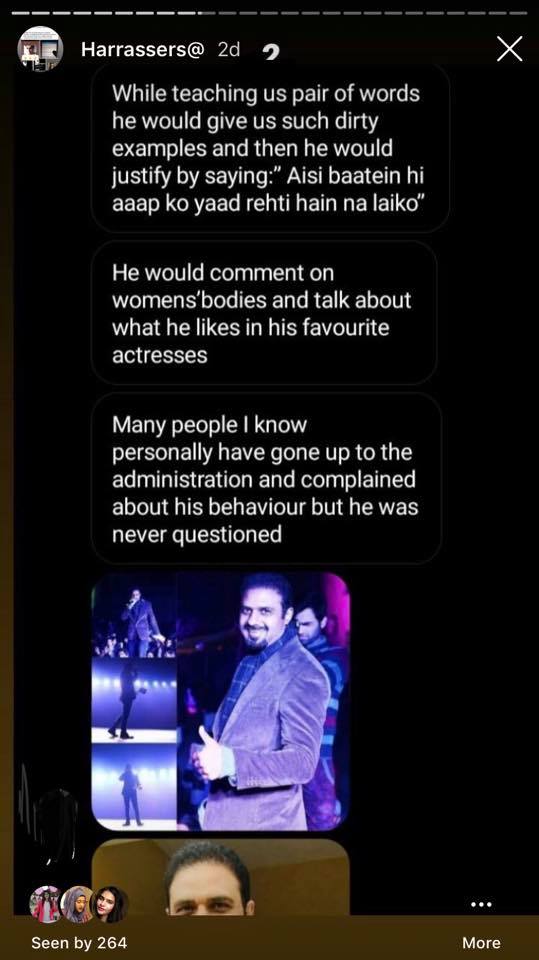 I witnessed this pervert while I was in KIPS for my MCAT. The institute needs to be shamed as much as the harassers because they provide them with the breeding grounds which nurture these predators.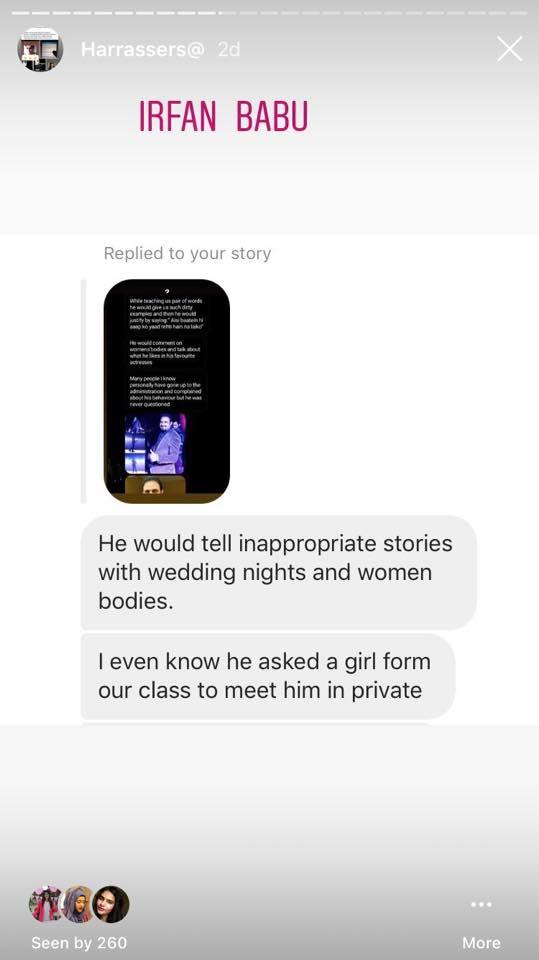 I've attached some screenshots from my Instagram, messenger, and a blog that was posted sometime back(Can't comment on their credibility much since they were not directly sent to me) where some people have come out against him.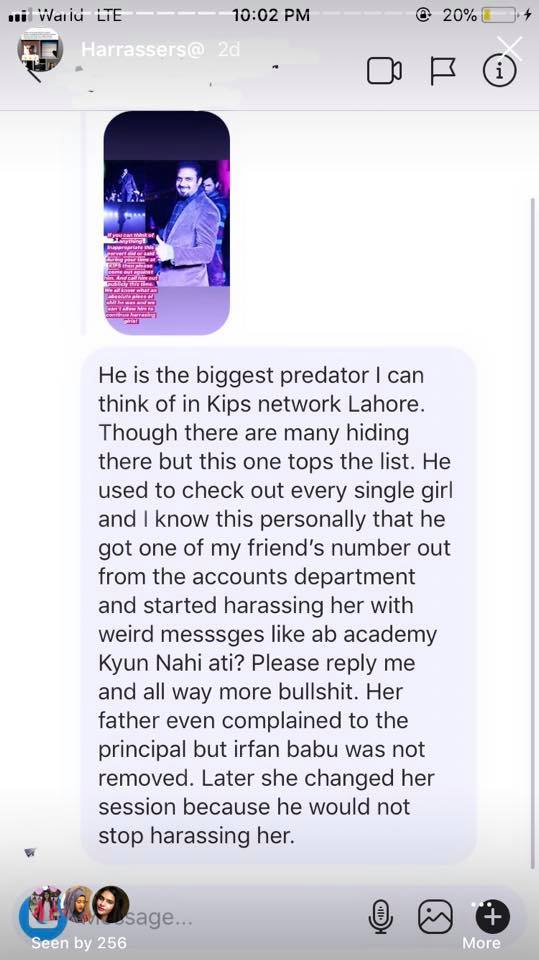 I hope more and more people share their experience with this man and he gets fired from all the positions he currently holds in all the educational institutes! This man should never be allowed anywhere near an educational institute and needs to be shamed publicly.
Share to aware!
'Share to aware' – girls call out #MeToo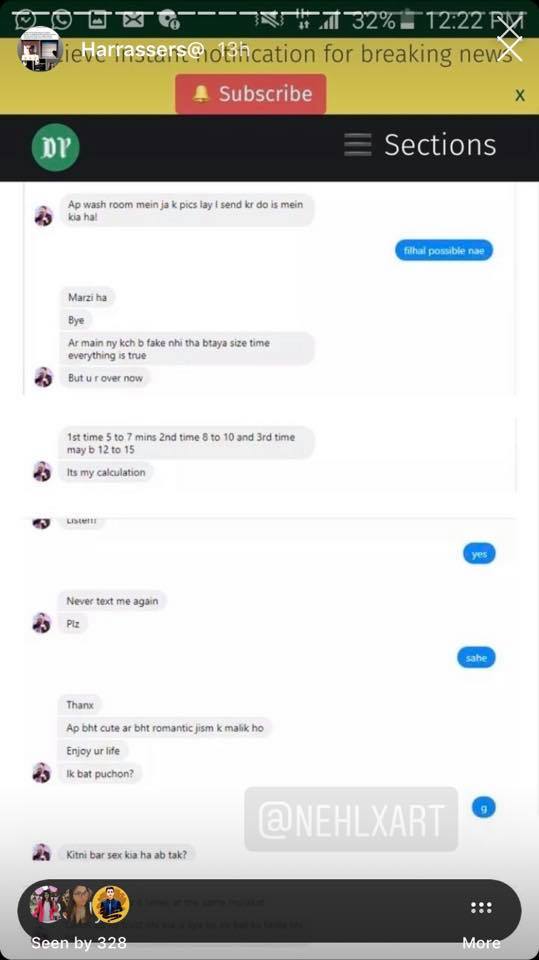 P.S If anyone has anything to tell about this man or any evidence of his predatory behavior then please reach out to me. We need maximum material on him since he is planning to file a complaint in FIA against this post as he claims it is falsely accusing him! ( I have heard)."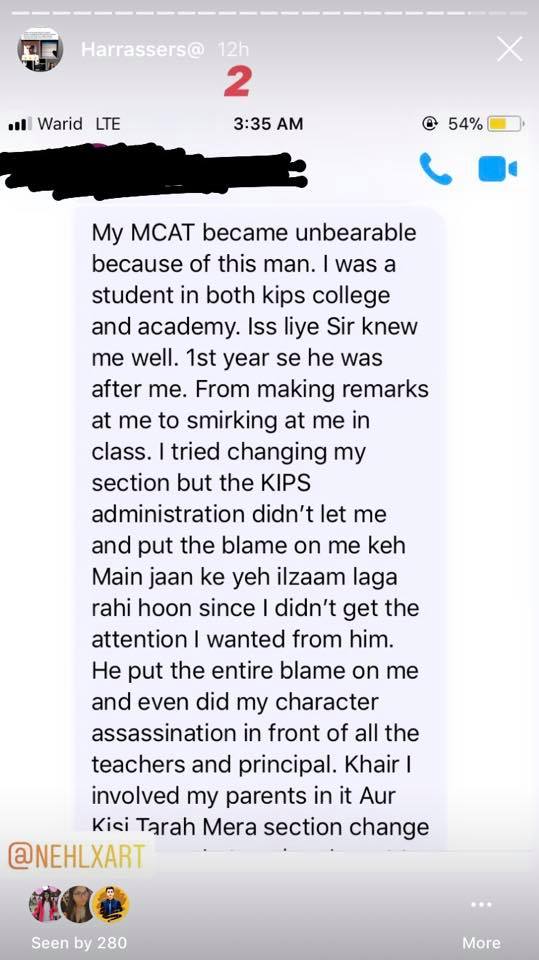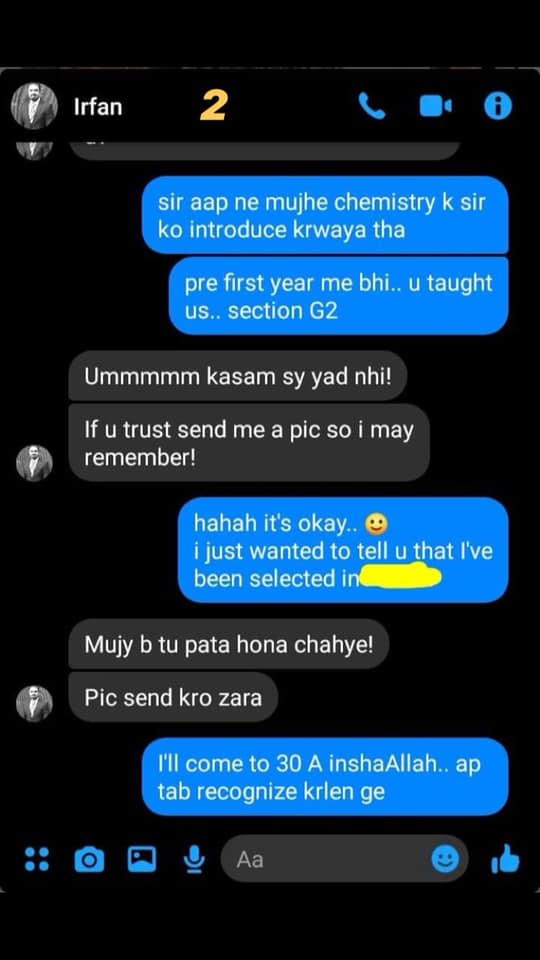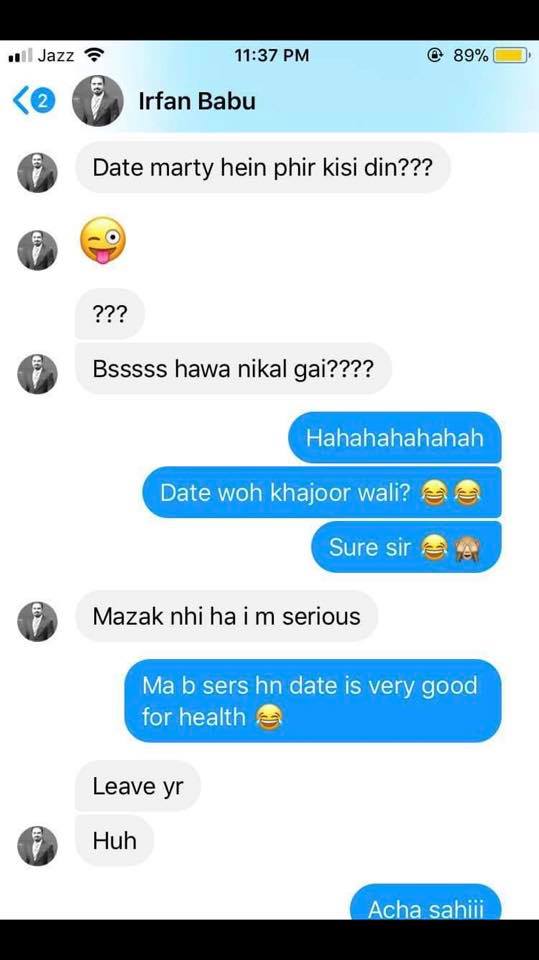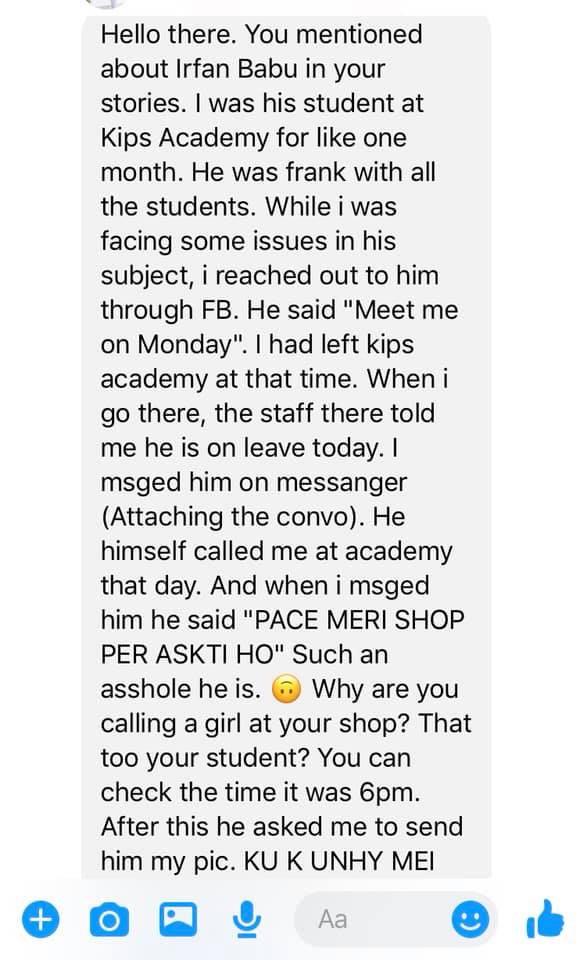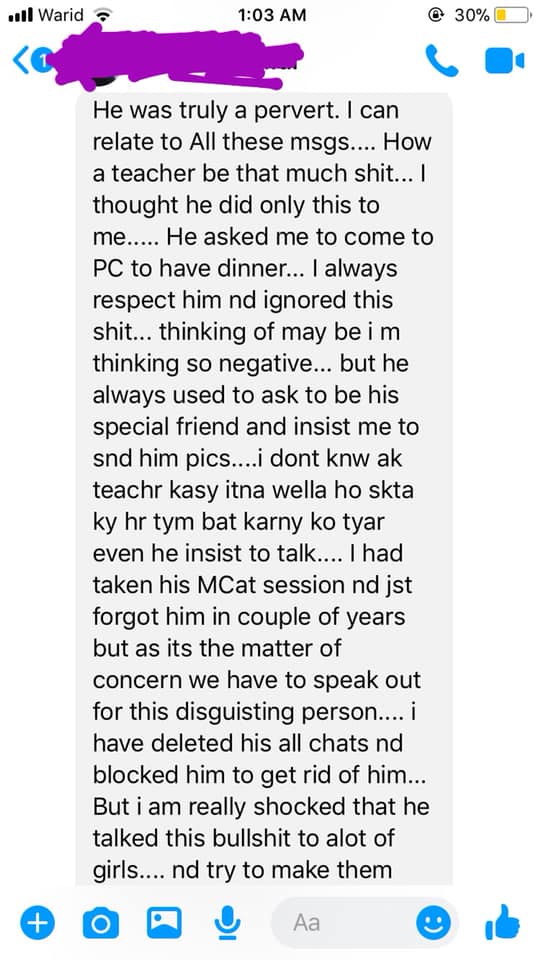 The thread exists of numerous statements and screenshots showcasing Irfan Babu's intentions towards his female students. The #MeToo movement that started in Pakistan, has now reached educational institutes of the country, which is not a bad thing.
For decades, female students have been harassed by half-hearted educators who pry and groom these girls into being their subjects. However, it seems like the women of Pakistan are just not going to take it anymore. More power to you, girls!
You can read more about the recent LGS harassment scandal here.
What do you think of this story? Let us know in the comments below.