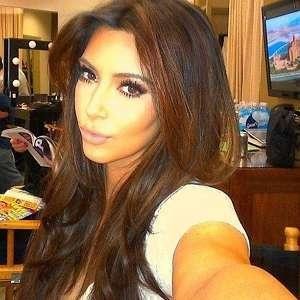 The other day, I overhead – guilty as charged – a bunch of boys assuring each other how a little bit of Kim Kardashian makes life better as they shared the elevator with me. Little did I know, this wishful thinking during those two minutes of an awkward space was soon to become true and I am sure they did not either?
Never been a Kardashian follower, but I would want to admit that they have a major of this world revolving around them and our youth is not lagging behind anyone in that regard. To keep the world spinning, Kim Kardashian is set to release a book for her fans to be a little more present in their lives. Yes it is a book which you will not have to read through, she has done expectation setting fairly well.
Read Also: These Muslim Doppelgangers Of Kim Kardashian And Kylie Jenner
The book is a compilation of about more than 260 selfie of the diva bringing her instagram to real live. You can browse through a compilation of more than 300 pages of her personal and professional shots; does it get better than that guys? I am sure free give away would top that but then the book title 'Selfish' speaks for itself. The book will be a larger than life sneak into the star's glamorous as well throwback phases. Now that definitely cannot be priced enough but the book will have the tag of $19.95 dollars and that is a fair deal so give a few pizzas up for Kardashian's generosity here.
The book is set to release in April;15, till than wait for the surprises sealed in that hardcover 'Selfish' and place pre-orders on Amazon, you may just stumble upon a discount.