Another horrific incident has emerged in the Gulberg area of Karachi, where a stepmother kept two young kids chained for 5 months without food. They were discovered in a miserable condition by the neighbors recently.
Reportedly, the kids were 4 to 10 years old. Their condition showed they were kept in bad condition without food and clothes. After their parents got separated, their father married again. The stepmother showed no mercy towards the kids and kept abusing them. Their mother also didn't bother to inquire about them.
As soon as the neighbors came to know about the kids they rescued them. The stepmother Asma didn't allow anyone to feed them. Neighbors complained to the police which also didn't take any appropriate action against her. After an inquiry, they give their custody to the stepmother once again, said ARY news.
The residents were shocked to know that the stepmother had kept the young children in chains for several months. In a video, shot by a neighbor, the children could be seen tied with chains to the main gate of the house and looked fragile.
The poor father who also lost his work these days was seen as helpless.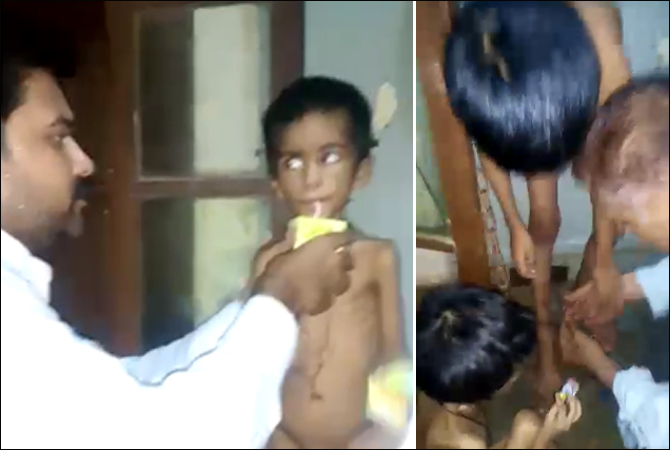 Many welfare organizations condemned the inaction of the police and the irresponsible attitude of the family. They urged the authorities to hand over the kids to a shelter home and take action against the stepmother.
There are many examples of such people in this society who we don't know how can be so inhumane. Last year, when actor Abid Ali passed away, his daughters Iman Ali and Rahmi Ali accused their stepmother of separating their father from them. They also said that she didn't let him see for the one last time before his funeral.
What do you think about the story? Tell us in the comment section below.