LAS VEGAS: Amir Khan vowed to be impressive in his first welterweight fight, and he was.
Khan knocked Luis Collazo down three times Saturday night on his way to a lopsided decision win he needed desperately if he hopes to fight Floyd Mayweather Jr. In his first fight in more than a year, Khan dominated against a former champion while looking sharp at his new weight.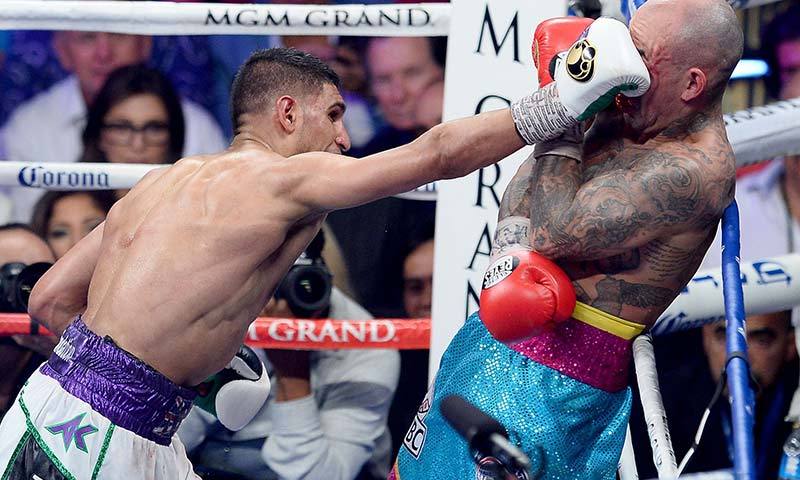 Khan lost out to Marcos Maidana to fight Mayweather, but made the best out of his spot at the top of the undercard for the Mayweather-Maidana card by beating and bloodying Collazo.
"People want to see that fight between me and Floyd," Khan said.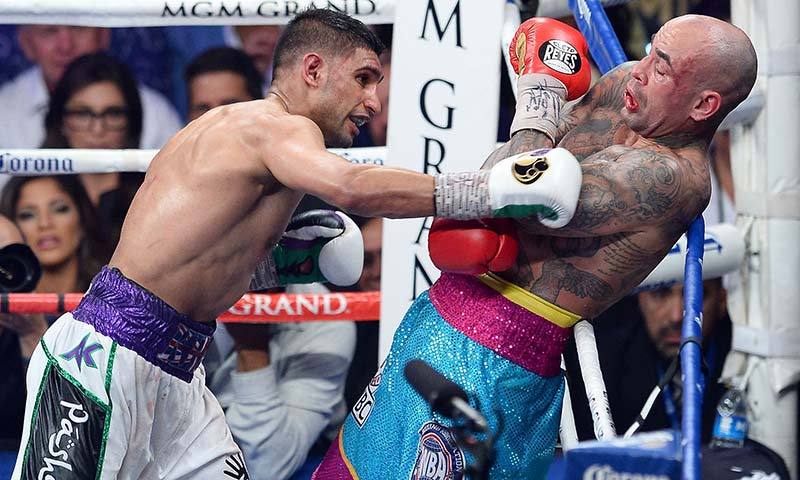 Khan, who said he was starving himself to make 140 pounds, was cautious with Collazo, but used his hand speed from the outside to land right hands to the head from the first round on. He dropped Collazo with a right hand in the fourth round, then dropped him twice in the 10th round.
Collazo finished the fight, but he was bleeding from a cut by his right eye and his face was swollen from Khan's right hand. Two judges scored it 119-104, while the third had it 117-106.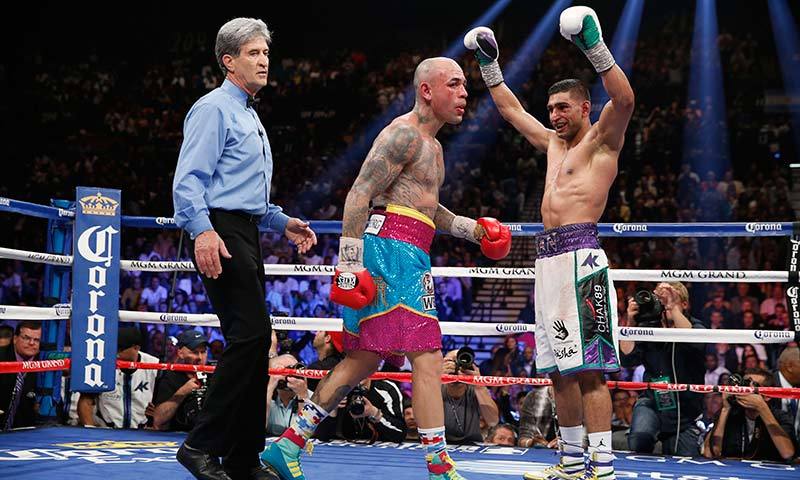 View galleryKhan impressive on Mayweather undercard England's Amir Khan is hoisted by his corner after defeating Luis Collazo in their silver welter … Khan's dominance was shown in punch stats that showed him landing 264 of 692 to 140 of 511 for Collazo.
"I had to hang in there," Collazo said. "You have to take me out, that's what it's all about."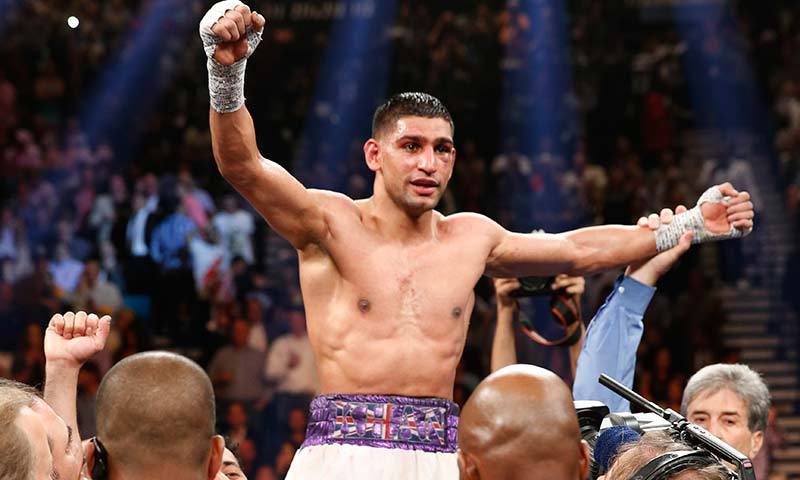 Khan, who improved to 29-3, thought he was going to be fighting Mayweather instead of Maidana. He gave up a title fight in December to wait for Mayweather, but didn't get picked for the fight despite winning an online poll conducted by Mayweather.
"It was very hard because Collazo is really awkward," Khan said.
First Published in Dawn