Khalil ur Rehman Qamar says he committed a great "sin" by casting Mahira Khan in the 2014 hit drama serial Sadqay Tumhare, one he will never forgive himself for.
It all began when the Khan took to Instagram on Wednesday and shared a throwback picture from the aforementioned show. Khan, who played Shaano in the acclaimed project, coupled the post with a heartfelt caption.
"Aaaj Sadqay yaad aaya…," she wrote. "PS: I just got told Sadqay Tumhare is finally out on YouTube."
While her fellow artists lauded her portrayal as Shaano in the recent Instagram post, the playwright of the same show, Khalil, took to Twitter and shared how he will always curse himself for casting in a role so very 'sacred' to him.
"I'll always curse [myself] for the sin I committed by casting her [Mahira] in a very sacred role in my Sadqay Tumhare," the writer tweeted.
Adding to the same comment, the writer shared Khan's 2020 tweet where she called the former out for cursing commentator Marvi Sirmed on national television.
"This is a tweet by this woman [Mahira] that she tweeted a day after the incident with Marvi Sirmed," he further shared. "I used to respect her [before this tweet] but I will never forget her language and absurdness until the day I die."
Meanwhile, Khan is yet to comment on the Punjab Nahi Jaungi writer's recent remarks.
Cursing a woman on live television
It may be recalled that Rehman cursed a woman on live television, without remorse, on a local TV channel in March 2020. The topic of discussion was Aurat March, which was just around the corner, and he expressed his disgust with the kind of slogans raised during the annual protest.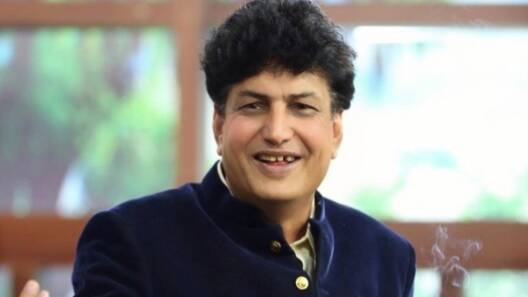 In response to a question by the host, the screenwriter started off by saying, "When the court has denied the usage of slogans like 'Mera jism, meri marzi' (My body, my choice), then it hurts me deeply when figures like Marvi Sirmed use these slogans".
As soon as he said this, Marvi interrupted his response by reiterating the same slogan over and over again. This left him baffled and he started yelling at her in a demeaning manner. "Tere jism men hai kya? (What is in your body) Don't talk in between. Thookta nahi hai koi tere jism pe (No one would even spit on your body). Shut up you b****. Beech men nahi bolo (Don't talk in between)," he said
Khan was the first to speak out against him. As he remained in the headlines for his abusive language towards women, many celebs called him out.
Read More: Anoushey Ashraf Refuses To Work With Khalil Ur Rehman Even If Offered Rs5 Million
What do you think of this story? Let us know in the comments section below.