Pakistani writer and director, Khalil Ur Rehman Qamar became the talk of the town since his hit drama serial 'Mere Paas Tum Ho' gained both criticism and favorable remarks. However, along with his stories, the man remains in headlines for his abusive tone and language towards women. Khalil ur Rehman is well known for abusing women, this time it's a female panelist on TV whom he abused.
He has once again grabbed headlines when he misbehaved with a female panelist Ailia Zehra on a live talk show.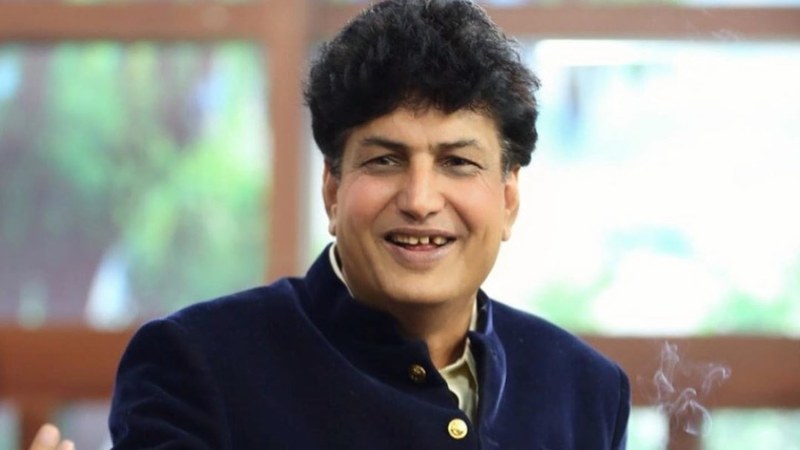 The writer was invited to a talk show Bolta Lahore along with lawyer Naheed Baig and journalist Ailia Zehra. The topic of discussion surrounded marriage and how it has been shaped according to our society.
During the discussion, Qamar lost his cool over the debate on four marriages in Islam. More so, he misbehaved with Zehra.
When Zehra talked about how men take advantage of Islam for their own benefit and justify their questionable acts in the name of their religion, the Mere Pass Tum Ho writer fumed with anger.
It is pertinent to mention that Islam allows a man to have four wives. However, this religious privilege comes with responsibilities. He must also fulfill his duties towards his wives. Despite that, in our society, we mostly see husbands leaving their first wife for the second.
Seeing Zehra highlight the reality in her debate, Qamar lost his temper and started misbehaving with Zehra.
So much for respecting women!
The controversial writer Khalil ur Rehman began shouting at the top of his lungs and abusing the female panelist. When the host asked him to speak respectfully, he simply left the show. 
As per the details, he further hurled abuses after going off-air. Reportedly, when the crew tried convincing him to come back, he spewed sexist slurs against the female panelists. He went as far as to call Zehra a 'RAW Agent'.
Here is the video
Qamar left the studio in intense anger and also told the producer that his actions were justified. He claimed that Zehra had not 'greeted him' when he entered the studio.
The victim Zehra took to Twitter to narrate the ordeal. Ailia shared the clip on her Twitter and said it was a 'horrible encounter with toxic masculinity.
Qamar is known for his filthy misogynistic statements. Last year, during a discussion on the Aurat March, Qamar blatantly abused the journalist Marvi Sirmed on a talk show.
Earlier, while speaking about his drama which shows a cheating wife and a good husband, Qamar gave his two cents on what he thinks gender equality and feminism is; also touching the topic of infidelity and 'good woman'. His outrageous comments definitely shook the entire social media, with celebs calling him out for misogyny.
What do you think of this story? Let us know in the comments section below.