On Monday, a Dutch court handed the former Pakistan international cricketer Khalid Latif a sentence of 12 years in prison for encouraging the murder of far-right politician Geert Wilders. The charges against Khalid Latif stem from an incident in which he was allegedly involved.
Khalid Latif 12 Years Jail By Dutch Court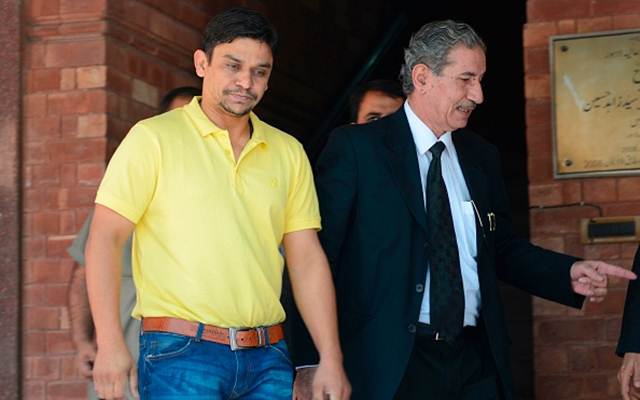 After the controversial legislator wanted to organize a caricature competition depicting Prophet Mohammad (PBUH), 37-year-old Latif made an internet video in which he promised to pay 21,000 euros (about $22,500) for the head of Wilders. After some time, the competition was scrapped.
"It was not a stretch to think that somebody around the world would have taken heed of the call to kill Mr Wilders," presiding judge G Verbeek told the court, reported AFP.
"The accused knew this and his call fuelled the fire to have Wilders killed."
Although he has never had a position in government, Wilders, who is 59 years old, is one of the most renowned far-right figures in Europe. Over the last decade, he has played a pivotal role in influencing the discussion over immigration in the Netherlands.
His Freedom Party, also known as the PVV, is the most prominent opposition party in the Dutch parliament, where it holds the third-largest seat. Since 2004, Wilders has been provided with round-the-clock security by the police.
It is quite improbable that Latif, who was found guilty despite his absence from the trial, will carry out the terms of his sentence. The Dutch authorities have made several attempts in vain to question Latif over the issue, and they have also made numerous requests for legal aid to Pakistan, all of which have been unsuccessful.
The notion of holding the competition in the Netherlands has been roundly criticized by politicians, members of the local media, and average residents who feel that it would unnecessarily provoke tensions between Muslims and non-Muslims.
Judge Verbeek characterized Latif's film as an assault not just on Geert Wilders as an individual, but also on the principle of free expression in the Netherlands.
Latif participated in five one-day internationals and thirteen Twenty20 internationals for Pakistan. However, in 2017, he was given a five-year ban from playing cricket after being found guilty of spot-fixing in a Pakistan Super League match that took place in Dubai.
His final match for Pakistan occurred in September 2016, and it took place in Abu Dhabi against the West Indies.
See More: 3 Pakistani Cricketers Are Held By PCB For Match Fixing
What do you think of the story? Tell us in the comments section below.