Allama Khadim Hussain Rizvi, the leader of Tehreek-e-Labaik Pakistan breathed his last Thursday night at Lahore, his party announced. He was 54. Meanwhile, the cause of his demise wasn't immediately clear.
His party officials said Allama Rizvi was rushed to a hospital after he had a problem breathing and had a fever. However, he was pronounced dead when he arrived at the hospital.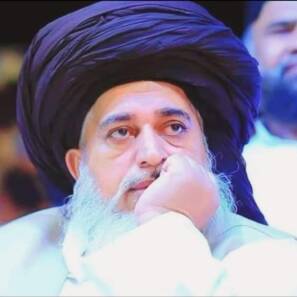 Senior TLP leader Syed Inayat-ul-Haq Shah also confirmed the news and said the time of the funeral would be announced later. He asked the TLP workers to proceed to Lahore to participate in his last rites, said APP.
Videos on several social media accounts showed large number of his followers rushing to his home and crying over his sad demise.
The firebrand clerk was famous for his protest marches. Those protests often became violent and created law and order problems.
His last protest was relatively shorter at Faizabad. It ended only after a two-day blockade of the twin cities on Monday. Many people questioned if the government had surrendered and accepted the demands of the TLP after a clash. PML-N Vice-President Maryam Nawaz had also termed the clash 'karma' for PTI.
Immediately after the confirmation of the news condolences poured in from all sections of society.
Prime Minister Imran Khan in a tweet expressed his grief over the sad demise of Allama Khadim Rizvi and conveyed condolences to his family.
Chief of Army Staff General Qamar Javed Bajwa also conveyed his condolences over the demise of the TLP leader.
Who was Allama Khadim Hussain Rizvi?
According to Dawn, Allama Rizvi was born in 1966 in the Pindi Gheb area of Attock in Punjab. He was believed to be a shy person. He was Hafiz-e-Quran and Sheikh-ul-Hadith. Allama Rizvi used to deliver Friday sermons at Lahore's Pir Makki Masjid, located near Daata Darbar.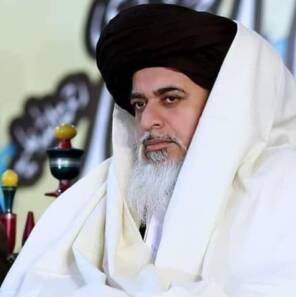 Allama Rizvi had an accident near Gujranwala in 2006. Since then, he had been limited to a wheelchair.
Many mistook him as a Shia because of his last name. However, he was a follower of Imam Ahmed Raza Khan Barelvi, the 19th-century founder of the Barelvi sect.