Every single day we are reminded of how women in this country are not safe. Every. Single. Day. The horrendous motorway gang-rape incident has shocked the entire nation to the core. Not only is this traumatic incident beyond devastating but also mind-numbing. On the disgusting statement made by CCPO Lahore, Khadija Siddiqui, a survivor shares her story and shuts CCPO Lahore.
It is hard to understand the pain that the victim had to go through during such a brutal act of barbarism. Moreover, the woman was the mother of two children. What has become of humanity? What has the world come to?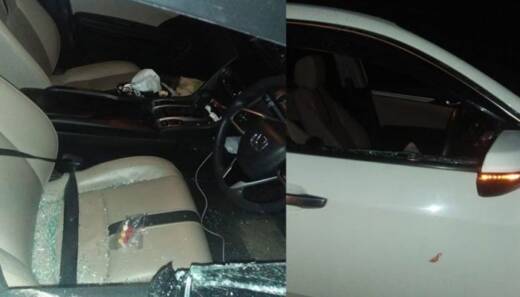 While everyone is furious over the incident, CCPO Lahore Umar Sheikh has blamed the victim. He blames her for not taking precautions instead of taking the blame and promising to catch the absconders.
In a conversation with a local news channel, the top Police officer said a lone driver, who is a mother of two, should have used GT Road for traveling to Gujranwala. Even if the woman wanted to take the motorway, she should have at least checked the petrol in her car, the misogynistic officer stated.
If this is what a senior police official, responsible for the protection of citizens (which include women), thinks then who can women turn to?
This problematic CCPO Lahore contributes to the root cause of why women in Pakistan will never be safe!
The fact that the CCPO thought it was perfectly fine to question the victim is outrageous. It is to be noted that blaming her for not being responsible enough about her car is an honest mirror into our society.
Even after the public uproar to get this male chauvinist removed after his unacceptable statement, he never took his words back. In fact, instead of apologizing, he continues his shameless victim-blaming despite being slammed for it.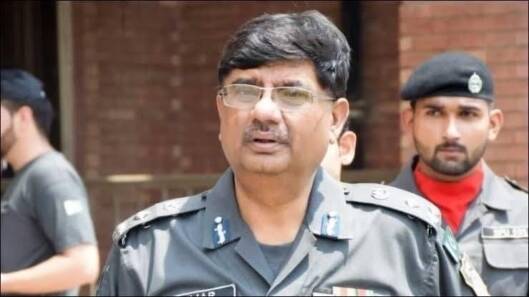 In another interview, Lahore CCPO said the women should not go out of their house without a male adult.
"But if they don't find anyone who could accompany them, then instead of going out at night, they should just go to sleep," he stated.
According to this misogynistic man, our societies do not allow females to travel by themselves post-midnight. His statement, which sounded more like an order, stated that women in the country should not step out at night.
The police need to be protectors, not patronizing judges of morality
Pakistani lawyer Khadija Siddiqui, who was stabbed 23 times, reminds and shuts CCPO Lahore of what had happened in her own case. And, bear in mind, it had happened in broad daylight.
Siddiqui was attacked in 2016, when she along with her driver, had gone to pick up her sister from school. She survived the attack and went through a long drawn process before her case was finally resolved and the accused punished.
Like every woman in this country, the lawyer raises the question as to under what authority could the CCPO Lahore set 'time limits' on women's travel. Who on earth is he tell us what to do? A person who cannot even do his own job to protect the citizens has no right to come up with such crap.
The CCPO, who supposed to be leading the investigation of the motorway rape case, has enraged everyone with his words. Following his comments, #RemoveCCPOLahore is a top trend on Twitter. The nation demands him to step down from his post.
For a law enforcement agency to make such bigoted statements is apathetic and pathetic. Makes us wonder why he is in law enforcement if not for ensuring the rule of law. Moreover, this incident has highlighted how deeply entrenched shame culture, victim-blaming, and misogyny is in our society.
When women say they wish to reclaim space, this is what they mean. She should not have to step out of her house hoping and praying that she is not attacked for the simple reason of stepping out of her house. Additionally, a safe return home every day should not be an achievement for a woman.
What do you think of this story? Let us know in the comments section below.