Big fast-food chains exploiting workers is no news to us. Every now and then we get to hear about some big food chain exploiting its workers. However, this time, it is one of the restaurants that are loved by almost everybody- none other than KFC, which can't provide its staff warm clothes!
The exploitation of human resources has always existed. It has been there since forever. And sadly, there is no end to it. Abusing someone's hard work or talent in an unethical manner is downright unacceptable, no matter what.
Many incidences have come to light related to the exploitation of employees at restaurants, and almost anywhere. This time KFC has utterly disappointed us with its sickening inhumanity, and lack of sensitivity.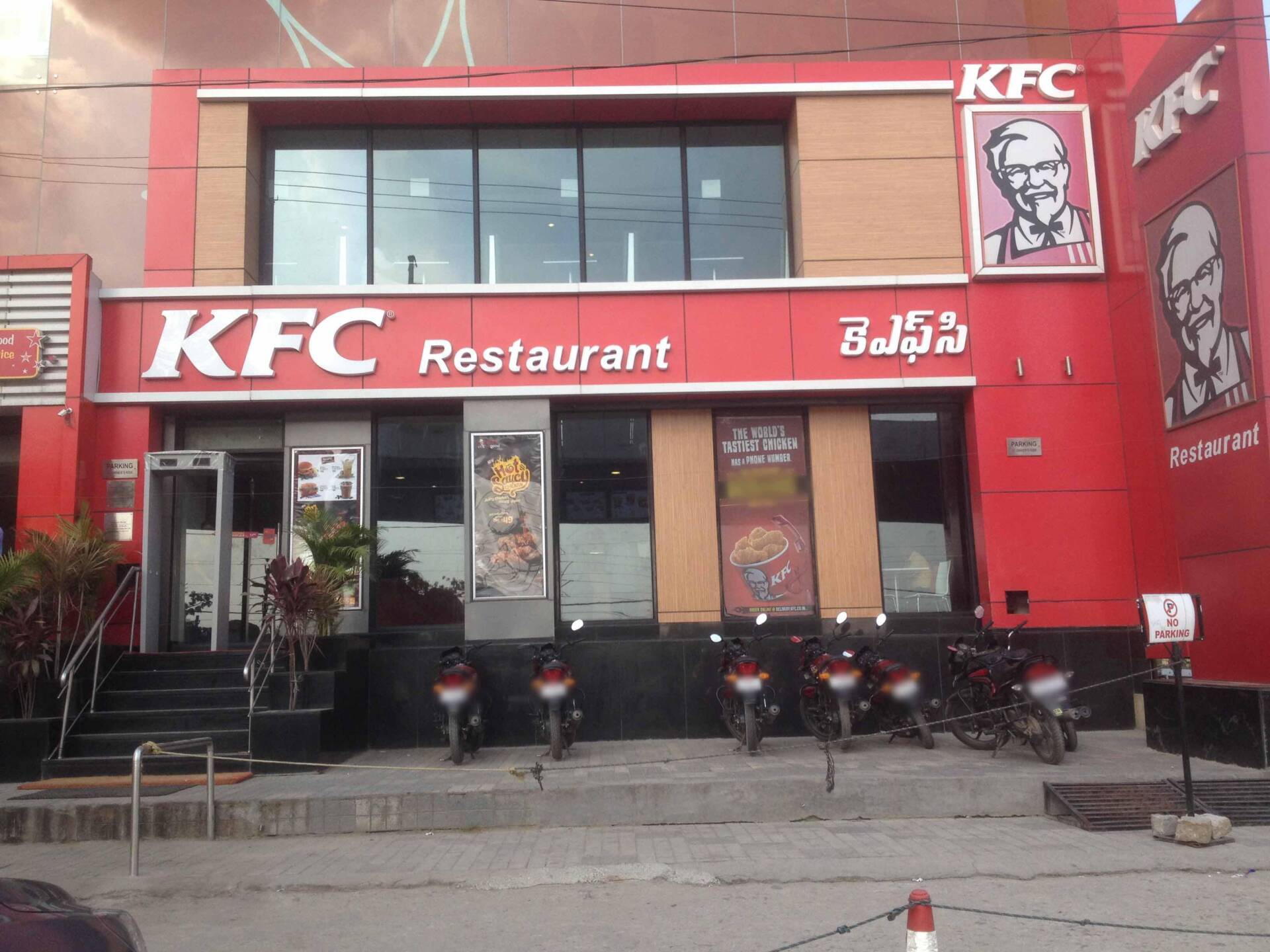 A man spotted a staff member of KFC to be standing outside holding the door open for customers. Sure, nothing wrong with opening the door for customers.
However, given the time of the year, and such cold weather, the KFC staff member stood there without any warm clothes, and mind you, even his uniform shirt was short, half-sleeved. Just take a look at the poor soul!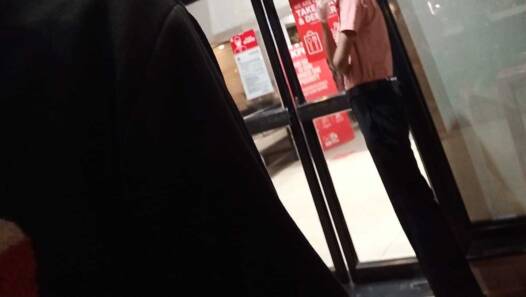 KFC, this is an abuse of labor rights & exploitation
Upon inquiring him, the employee explained that they are not allowed to wear anything on top of the shirt. More so, this claim was witnessed by the man who saw other staff members inside only wearing the uniform shirt.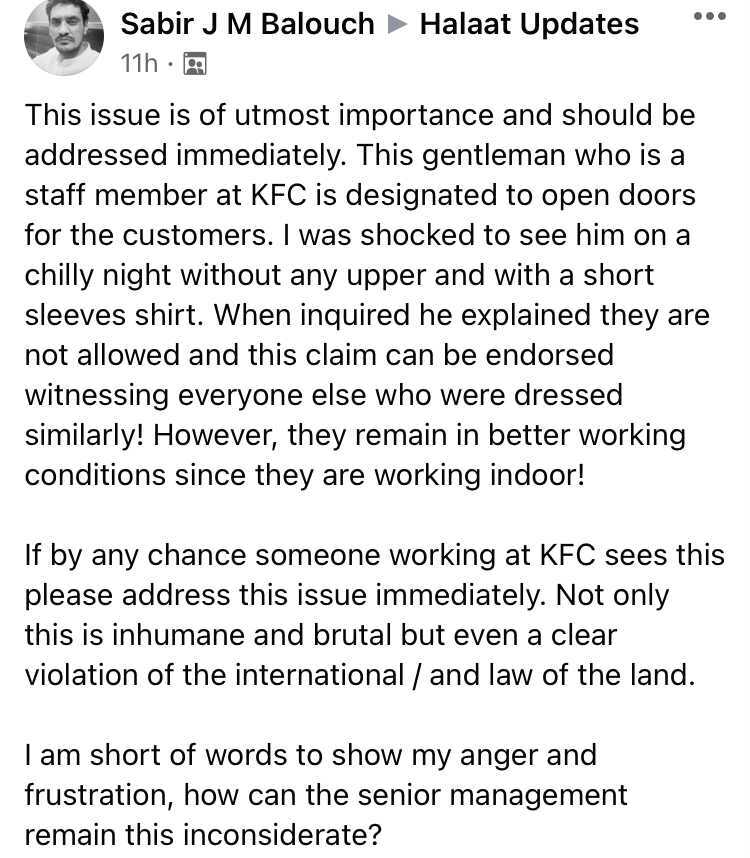 However, it must be noted that although they were dressed similarly, they were working indoors. The working condition indoors and outdoors is not exactly the same. In such cold weather, a staff member has designated merely to open doors for the customers. What an utter, absolute shame.
If you make your employees work outdoors, you obviously have little control over the temperature of your working area. However, you are still required to take steps to reduce the impact of work that keeps them outdoors for a long time.
The least measures you can take to ensure the safety of your employees could include supplying warm work clothes to employees, providing warm rest areas, and hot drinks.
This is nothing but a violation of not only labor rights but also human rights. Lack of accountability for poor working conditions and taking your own employees for granted? What a shame!
It is also worth mentioning here that such big-food chains are also known for mismanagement and lack of hygiene. Many such incidences have come to light in the past. Lately, a girl found a dead cockroach in her sandwich in a Subway sandwich. Some very high-end restaurants have also been in the same boat more than often!
What do you think of this story? Let us know in the comments section below.