Bilal Abbas Khan is one of those Pakistani actors who remain away from sandals or controversies. And, recently, when he became part of a sensationalized 'news' piece, he hated it. The actor posted a request to 'media outlets' after an old interview began recirculating in which he said Hania Aamir was "cute".
During the 2017 interview to One Take, Khan was asked during a rapid-fire question round to choose one female actor from the "current lot" whom he found "hot". After a little thinking, he said, "if I have to mention one, I'd say Hania [Aamir] is cute".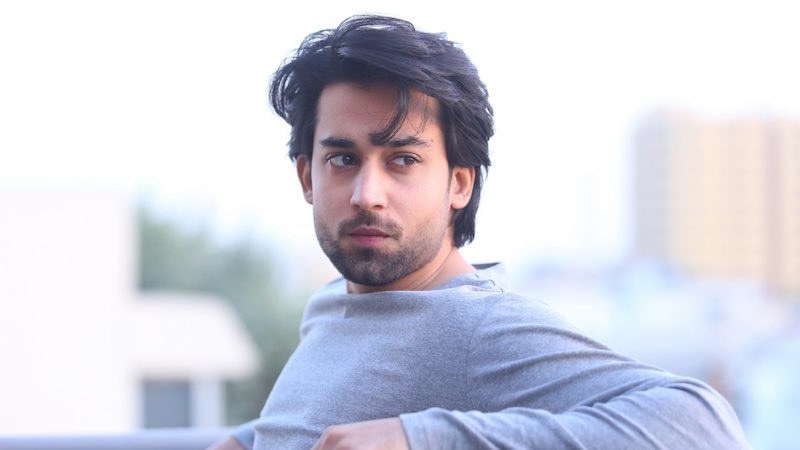 Some Instagram pages and news outlets picked up the old news and began sharing it with rather spicy headlines. One was "Bilal Abbas Khan thinks Hania Aamir is the hottest actress in Pakistan". Others were just variations of this. However, if you listen to the interview, Khan never called Aamir the hottest female actor in Pakistan.
Khan surely didn't like it and took to Twitter to call out pages sharing these kinds of headlines, without naming names.
He said some platforms "that call themselves 'media'" need to act responsibly while publishing stories. Meanwhile, in a follow-up tweet, he asked them to stop.
"I have never wanted any masala news for myself toh mjhe toh dhoor he rakhein [so keep me far away]," he wrote.
The masala news trend!
We feel for you, Khan. Recently, some media outlets are picking up old comments from actors and making 'masala' stories on that, creating issues for them. The tiff between Sonya Hussyn and Sharmeen Obaid Chinoy is a classic example.
Hussyn made a comment about Mahira Khan three years ago on a show, a clip from which was shared recently again.
On the show, Hussyn was asked was which film she would not do if she were Mahira Khan: Verna, Raees, or Ho Mann Jahaan. Hussyn picked Raees. And, her answer burned Chinoy, we although, wonder why?
"Don't think you'll ever be Mahirah Khan so you won't ever get to say no – don't diss other women in the industry, [it] reflects poorly on you and your upbringing," Chinoy said in her comment. Hussyn later grills the Oscar-winning director for demeaning her over old comments on Khan.
What do you think of this story? Let us know in the comments section below.