In a shocking incident on Monday, a poor vendor was allegedly tortured to death by some wedding guests in Kasur. Why, you ask? For merely selling rice crackers inside the marriage hall.
A mob of wedding guests allegedly tortured 50-year-old vendor Muhammad Ashraf to death after a quarrel with him over a trifle at a banquet hall at Pattoki's Kohna Road, hardly seven kilometers from the city police station.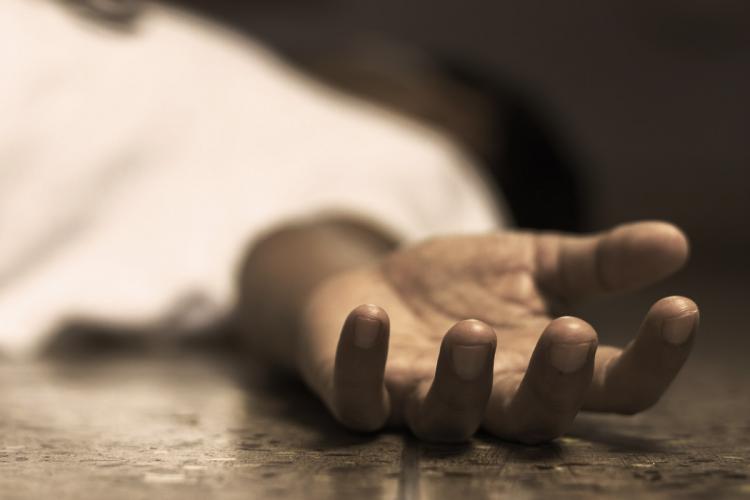 Initially, the social media reported that a mob had tortured to death an unidentified vendor suspecting him to be a pickpocket. The body remained in the hall for over half an hour. It was later identified as that of Ashraf who belonged to Jagowala Chak 4.
Police shifted the body to the THQ hospital and registered a case against six unidentified suspects (all wedding guests) on the report of Muhammad Parvez, brother-in-law of the victim. The complainant in the FIR claimed that he and two others were eyewitnesses and they implored the mob to spare the man.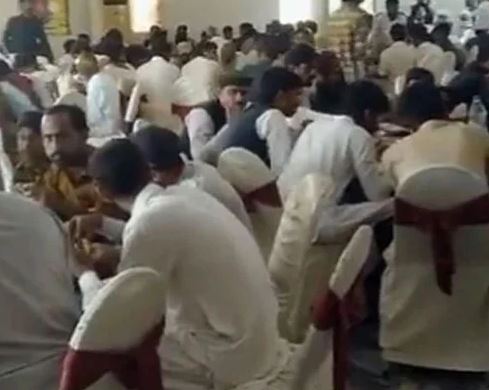 The incident drew public ire when harrowing video clips of the wedding guests relishing the dinner close to the body of the vendor went viral. The brother of the victim, as shown in another video clip, expressed his concern over the callousness of the people around him. He also criticized the police for being clueless about the killers.
Chief Minister Usman Buzdar had taken notice of the incident and sought a report from the IGP.
Suspects put behind bars
Police claimed on Tuesday to have arrested 12 suspects a day after the incident. Additionally, the Pattoki tehsil administration on Wednesday sealed the marriage hall.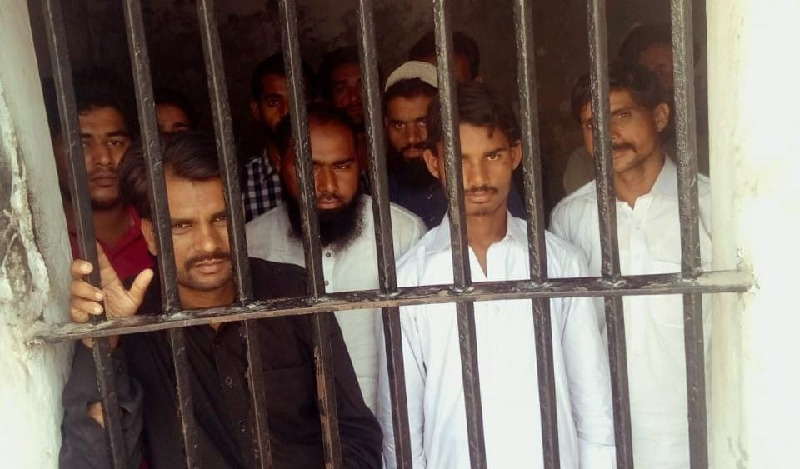 Police teams arrested the suspects in Chunian and its adjoining areas such as Allahabad, Kanganpur, and Sara-i-Mughal on the basis of video clips of social media and evidence taken from CCTV cameras and the moviemaker.
Meanwhile, vendor Muhammad Ashraf alias Sultan was laid to rest at Jagowala village. No official or public representative attended the funeral despite public rage over the callousness of wedding participants who went about having their dinner in utter disregard for the tragedy.
Police also claimed to have recovered the CCTV footage from the cameras which were removed soon after the incident to avoid legal formalities. Hall owner Muhammad Waqar also has been arrested. However, police denied torture of the vendor in the light of a preliminary medical report.
District Police Officer Sohaib Ashraf said it would be premature to say anything before the forensic report and added that the samples collected from the crime scene had been sent to the Punjab Forensic Science Agency (PFSA) for chemical analysis.
Read More: Lahore Man Kills Wife & Sends Body To In-Laws' House Along With Minor Daughter Via Rickshaw
What do you think of this story? Let us know in the comments section below.