DISCLAIMER: A picture of one of the rape survivors has been used while respecting her decision to come forward and making her voice heard.
In a ghastly incident that shocked the entire nation, a Karachi woman and her four-year-old daughter were allegedly gang-raped by men in the Kashmore area of Sindh. The police have caught one accused, and is on the lookout for the other two accomplices. Meanwhile, the ASI officer and the family is getting lauded for arresting the rapist. What about the victim Kashmore Alisha and her mother's condition? How is she doing?
On November 12, a video made rounds on social media. It showed the child struggling to respond as her mother asked what had been done to her. Her murmur, though not clearly audible in the recording, made her mother scream and burst into tears.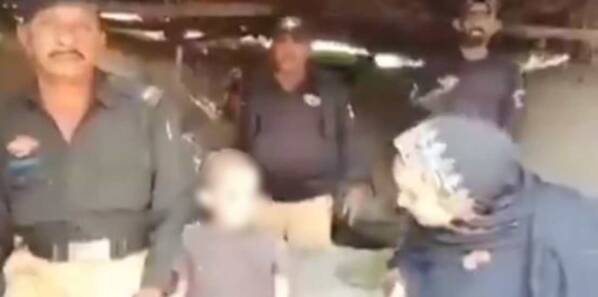 The minor's injuries are "serious and highly infected', said doctors treating her. They admitted the minor to the National Institute of Child Health (NICH) last Saturday.
Reportedly, the minor had her initial treatment and surgery at the Chandka Medical College Hospital. Director NICH Professor Jamal Raza said they kept the girl in the Intensive Care Unit (ICU) without a ventilator.
Evidence of contamination and severe infection
According to the sources, the four-year-old has a severe infection. Additionally, the doctors also found evidence of contamination. As of now, she is on medications.
However, the doctor stated, "There seems no urgent surgical procedure required now. And we will try to control the infections and review the situation."
Dr. Raza said a medical board comprising surgeons and specialists had been formed to treat the victim. He said if required, the help of gynecologists and other Karachi medical specialists from other health facilities will be sought.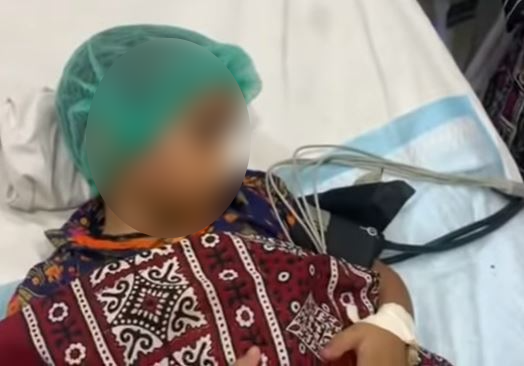 On Friday, the doctors removed the chest tube from the child as she seems to be rapidly recovering her health. "Alisha is feeling good now", the doctor reportedly shared.
However, her mother believes that even though she is getting good treatment currently, she fears losing her daughter.
Watch the video here
According to the reports, the woman and daughter were subjected to rape and torture in Kashmore district of Sindh for days. Moreover, the woman traveled to the city from Karachi after the main suspect duped her on a job offer.
It may be recalled that the victim woman had reached out to ASI Muhammad Bakhsh after her daughter was abducted. Acting swiftly, he allowed the woman to take his own daughter to lure in the gang. Later, in a ceremony held at the Central Police Office in Karachi, Sindh inspector general of police announced a cash reward of Rs2 million for the ASI and his family.
What do you think of this story? Let us know in the comments section below.