Sindh police, civil society members, and government dignitaries on Monday paid tribute to Kashmore Assistant Sub-Inspector (ASI) Mohammad Bakhsh and his family for the 'exemplary initiative' they undertook to recover a child who had been sexually assaulted as well as to catch the main suspect of the case.
In a ceremony held at the Central Police Office in Karachi, Sindh inspector general of police announced a cash reward of Rs2 million for the ASI and his family. He was accompanied by his family, including his daughter Reshma who had acted as a catalyst in bringing the ordeal of the child and her mother to an end.
Upon arrival at the CPO ceremony, ASI Bakhsh and his family were brought to the main stage in a beautiful horse cart.
The police chief requested that the government award him a Sitara-e-Shujaat and Reshma a Sitara-e-Imtiaz. For their gallantry and intelligence that resulted in the arrest of the prime suspect of the Kashmore rape case.
Police had managed to nab a man suspected of raping a woman and her minor daughter for two weeks. Reportedly, the suspect promised the woman a job offer in Kashmore. She was allegedly gang-raped by three men.
The suspect held her 4-year-old daughter hostage. He said he would only let her go when she brought him another woman from Karachi. According to police, the suspect also gave her some money to cover her travel expenses.
Watch the complete ceremony here
ASI Muhammad Bakhsh's key role in arresting the rapist
Bakhsh played a key role in rescuing a four-year-old girl in Kashmore and arresting one of her three alleged rapists. In order to trap the suspect, the ASI persuaded his wife to talk to the man over the phone.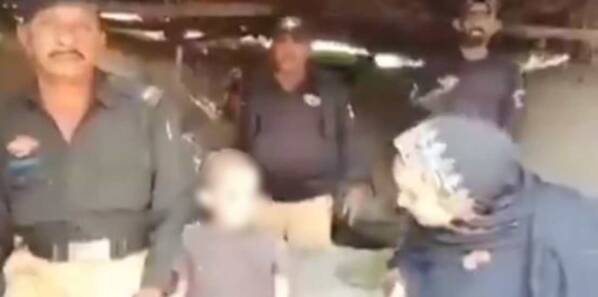 Later, his daughter, along with the victim, waited in a park in Kashmore. The suspect was scheduled to meet them. More, he was apprehended by the police as soon as he arrived. Also led police to a cattle pen where he had kept the young girl.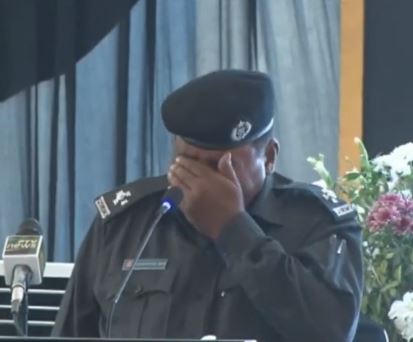 While narrating the incident at the ceremony yesterday, Bakhsh overcame with emotion. He risked his own daughter's safety in order to save the minor victim and catch the suspect.
Yesterday, at the grand royal reception, the ASI stepped off the carriage followed by another three mounted policemen. He and Sindh's inspector general of police (IGP) saluted each other before the ceremony arranged in honor of the ASI and his family began.
Many police officials have sacrificed their lives in the line of service. However, what Bakhsh did was truly unique.
Without any doubt, the ASI deserves all the respect and reward for his utter bravery and sacrifice. Hats off to him!
What do you think of this story? Let us know in the comments section below.