Anum Maqbool a student from Leepa Valley in Azad Jammu and Kashmir (AJK) has secured the first position in Muzaffarabad division's matriculation examinations. She got an astonishing 1089 marks out of 1100 and secured 99% marks in her exams.
Leepa Valley has become commonplace for shelling across the border by the Indian army. This has resulted in the destruction of homes of nearby residents in the region. Even in these difficult circumstances, Maqbool has continued her studies.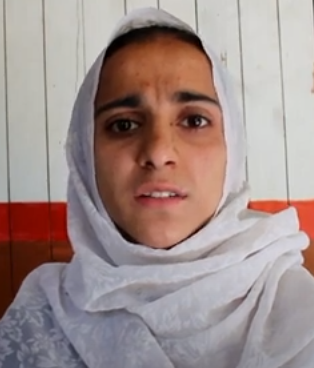 Maqbool described the details of her inspirational achievement in an interview with Independent Urdu.
"If the world sees our plight, they will know how our houses are burning in the thunder of bullets and our people are getting injured. But even in these situations, we are studying. We would perform much better if we had a peaceful environment."
The young girl did admit that one has to work hard to achieve a specific goal.
"I too have had many ups and downs in my life. It's not like I've always topped. Sometimes forward, sometimes backward and sometimes far behind, but still I did not give up," said Maqbool.
"Our area is very backward, a remote area with a lot of problems. There is heavy firing here. But even in the firing, I maintained my education. I had to do most of my studies inside the bunker."
Maqbool added, "There are no health facilities in my village. I wanted to bring all the facilities to my village so that my village could get development. I wanted to study so that I could become a doctor and pay off my debts."
I had to study in the bunker during heavy firing, says Maqbool
Maqbool said sometimes the firing would start as soon as she left home for school. There were shootings on the way and sometimes in the school. This affected her education and she had to study in the bunker.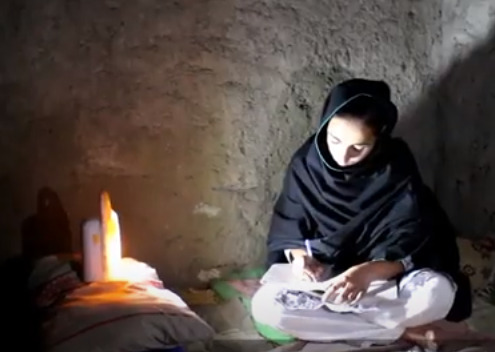 She also talked about Indian-occupied Kashmir (IOK). Maqbool said the international community talks about human rights. But their rights are being violated.
In her interview, Maqbool asked the global community to bring peace to Kashmir. She also said that despite getting the first position in the Muzaffarabad division, there was no recognition by the government.
Maqbool said, 'I think this dream of mine will remain unfulfilled. Our college is only up to FSC, there are no more classes here. I come from a middle-class family. If the government did not help, I would not be able to see my dream come true."
What do you think of this story? Let us know in the comments section below!