Days have passed and investigators are still trying to identify the man who was driving the Lexus, which hit a car on Srinagar Highway, killing four people on Monday night. Now, Kashmala Tariq's son broke his silence as he is getting death threats.
According to the police, Federal Ombudsperson for Protection against Harassment of Women Kashmala Tariq's protocol vehicles broke the sector G-11 traffic signal. Following an uproar on social media, the police registered a case against Tariq's son, Azlan Khan.
Meanwhile, the police also arrested the family's driver. However, they later released him as he was not nominated in the case.
According to the police, an injured car passenger, Mujibur Rehman, had actually named Khan in the FIR. He told the police that Khan was driving the vehicle. Tariq's son, however, obtained bail before any arrest.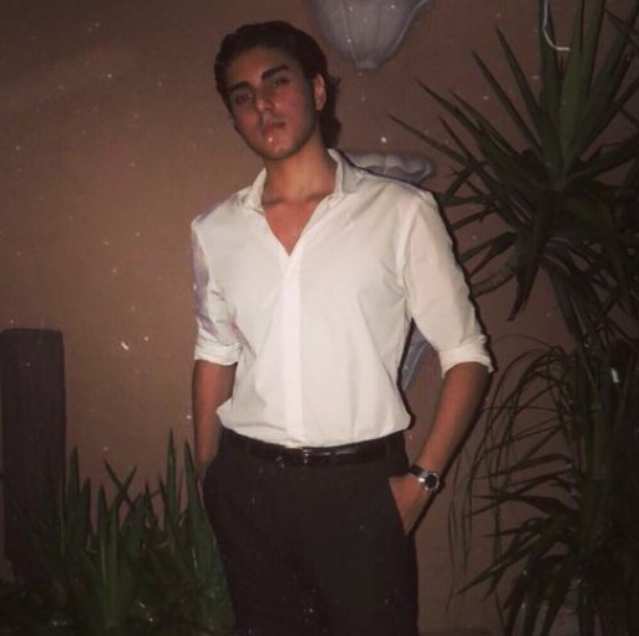 Khan appeared in a court that granted him bail before arrest against a surety bond of Rs50,000 till February 16.
Amid the media trial and an ongoing investigation in the case, Kashmala Tariq's son broke his silence on the matter and defended his case publicly.
Azlan Khan reveals that he is getting death threats
Taking his case to Instagram, Khan said, "For the people/media who are blaming me for the death of those souls; and for the people who think I was driving; and especially for the people who are giving me death threats please inquire first and then speak."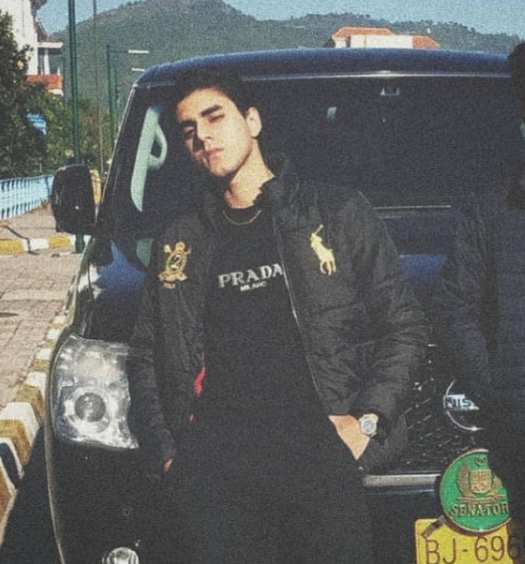 "I was not driving. Islamabad police has (sic) the CCTV footage of the tolls and the traffic light cameras till the end. As me (sic) and my family were coming from Lahore, I got out of the car to save my parents whom I thought for a moment were dead. I picked both of them covered in blood."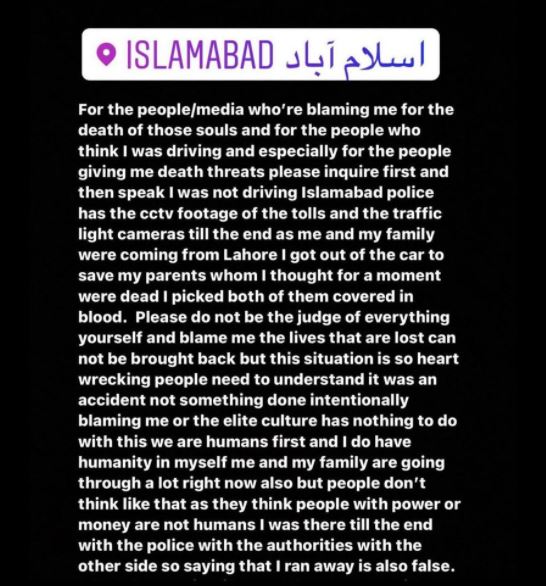 Khan added, "Please do not be the judge of everything yourself and blame me. The lives that are lost cannot be brought back but this situation is so heart wrecking. People need to understand that it was an accident not something done intentionally. Blaming me or the elite culture has nothing to do with this. We are humans first and I do have humanity in myself."
"Me (sic) and my family are going through a lot right now also but people don't think like that…they think people with power or money are not humans. I was there till the end with the police and authorities…saying that I ran away is also false."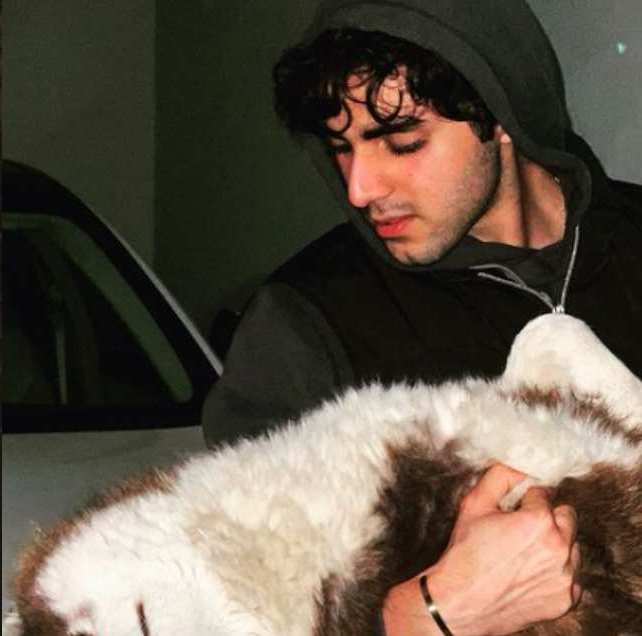 'I don't have to justify myself,' says Azlan Khan
"I don't have to justify myself neither I'm scared of anyone except God…but holding me for those deaths is wrong. There is clear proof and evidence with the police so you guys should go and do your job…before holding me liable or giving me death threats please get your facts straight.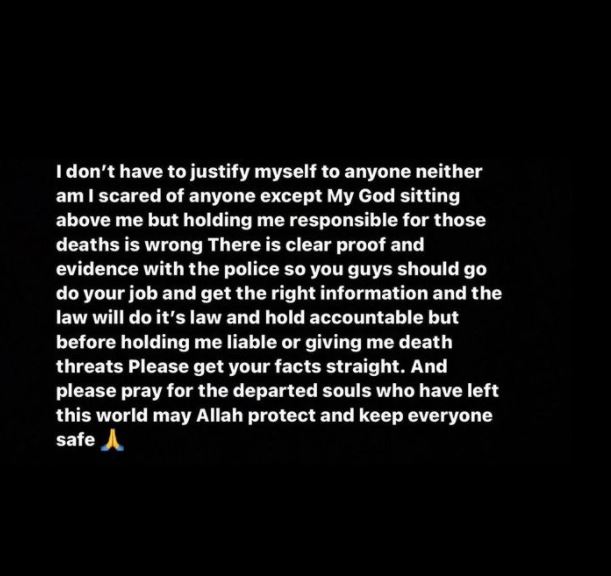 Khan also asked everyone to pray for the departed souls who died in the tragic accident.
Speaking at a press conference earlier, Tariq denied her son was driving the vehicle that hit the car. According to Tariq, she and her husband were traveling in a vehicle driven by their driver. And, that very vehicle crashed into the Mehran car.
She said Khan was in another vehicle driven by another driver. She also demanded that the footage of the Safe City Project be released to prove her son's innocence.
What do you think of this story? Let us know in the comments section below.