Karishma Ali, a female football player from Pakistan's Chitral valley is playing a critical role in changing the lives of people around her. In 2019, she was named among Forbes '30 Under 30′ in Asia list along with the likes of tennis star Naomi Osaka and K-pop band Blackpink.
She is also the first woman in her region to have played for Pakistan's female football team at a national and international level. Ali is now making efforts to provide equal opportunities for women in her region which is primarily patriarchal.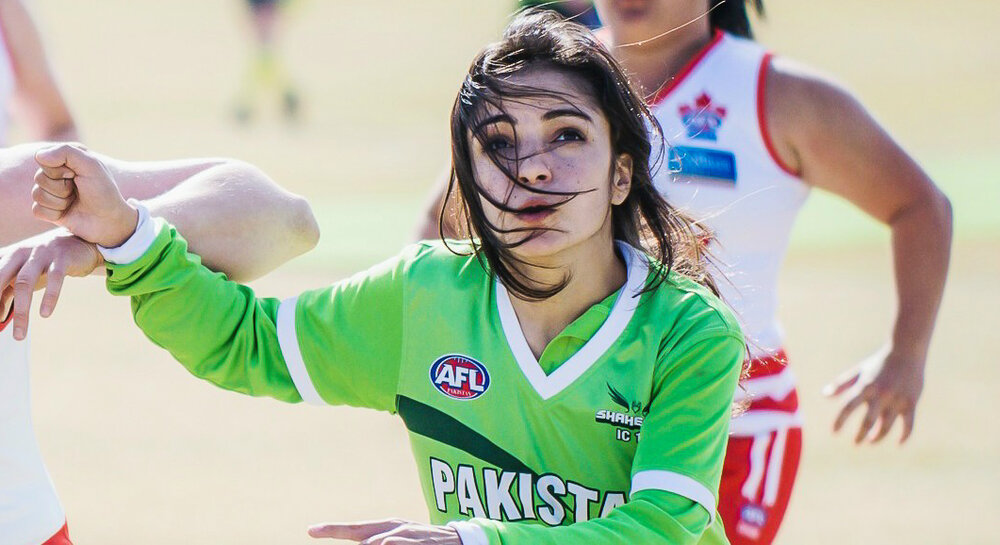 In an interview with CNN sport, Karishma said things were very difficult for girls in this region, especially to have a different dream or to do something outside of what society expects you to do. Ali said she wants to create more opportunities for women apart from sports.
She said it was her primary aim to work on a national level to create more opportunities for women in her region. In 2016, Karishma represented Pakistan at the Jubilee Games in Dubai. She is also the founder of the Chitral Women's Sports Club.
The struggle to represent Pakistan at an international level
The long road towards life as a football athlete was never easy for Ali. She was very enthusiastic about football as a teenager but never got any opportunity to play for a team. It was when she went to school in Islamabad that she was able to join a team.
Ali did represent Pakistan in an international tournament. However, it was not under the Pakistan Football Federation. However, she did not share the news on her social media account as she was already receiving death threats for playing Football.
"My dad told me it'd be easier if the people back here [in Chitral] do not get to know about you. I never posted on social media, I never told people I was playing football. However, in 2016, when I was selected for the international, I saw a post that had a heading saying 'Karishma Ali is the first girl from Chitral to play football at a national or international level."
Ali added, "When people saw the post, I got to see horrible comments, horrible responses from different people. I basically was threatened, there was a lot of social media hate but also directly. However, the attitudes of people changed when my name appeared in the Forbes 30 under 30 list."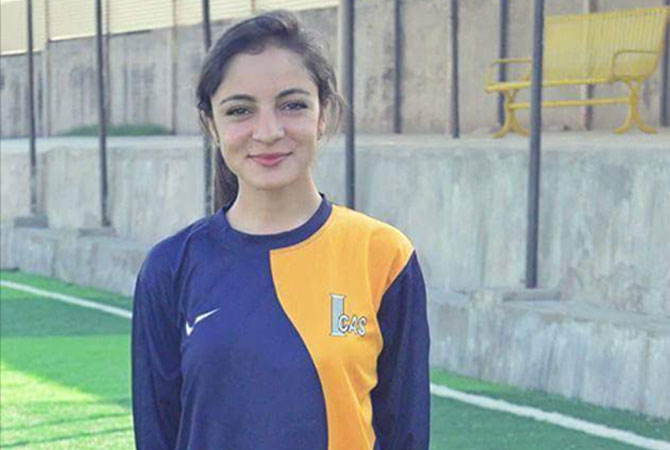 In 2019, Ali had set up a handicraft center for women in Pakistan. This initiative allowed her to meet the Duke and Duchess of Cambridge when they visited Pakistan.
Karishma Ali also appeared in the Milan Fashion Week 2019
In 2019, she also took part in Milan Fashion Week. She walked on the catwalk with the Italian designer who collaborated with the Chitral women on her designs. Ali was very happy to be a part of the event.
"A girl from the mountains going to Milan Fashion Week — a dream I never dreamt about. Chitral embroidery is very famous and unique. They were making the embroidery but were unable to sell it so I thought I should intervene. They make different embroidery, and we try to sell them and they earn money through that."
When the routine life in Chitral got disrupted due to the COVID-19 pandemic, Ali and her father made efforts to deliver much-needed supplies to the local hospital and underprivileged villagers.
Ali said as of August 2020, they had supplied one month's worth of rations to 300 families. Moreover, they donated nearly 155 N95 masks, 53 goggles, 250 PPE suits, 650 surgical masks, 400 pairs of surgical gloves, and 76 face shields to the DHQ Hospital Chitral.
Women like Karishma Ali are an inspiration for female athletes in Pakistan. Every woman in Pakistan can take her as an inspiration for following their dreams. More power to you!
What do you think of this story? Let us know in the comments section below!