It's always been hard for celebrities to roam around freely on the streets or have a peaceful time because the moment they step out of their house all the paparazzi attack with their cameras. Many actors and actresses have faced such scenarios on a daily basis.
Recently Kareena Kapoor's new image went viral and claimed that she's expecting another baby. Soon the image circulated all over social media, and Kareena Kapoor ultimately responded and schooled the media outlets.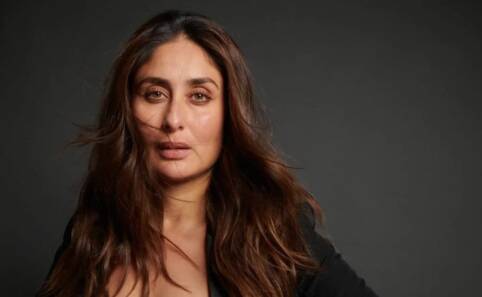 She was having a peaceful vacation in Europe when she uploaded an image where her bloated stomach was misinterpreted for a baby bump.
Kareena had to jump in and said that it was probably 'pasta and wine' that had made her look that way.
Kareena Kapoor's response on her rumored third pregnancy image
In her interview with Hindustan Times, the Laal Singh Chaddha actor clarified her reaction and stated that I am also a 'human' and would like to be seen as one too.
She stated that she'd been on a 40-day vacation where she'd "lost count of how many pizzas (she) had eaten," the 41-year-old actor said she didn't deserve to be shamed and talked about virally. "Chill, we are also human beings," she said.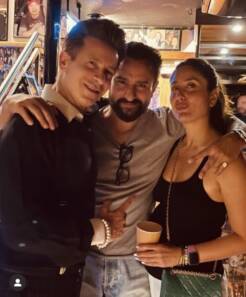 Her first reaction to the rumors initially was, "What do you mean 'is she pregnant? Is she having another baby?' Am I some machine? Leave the choice to me na!"
She further added, "Listen please guys, we are also human beings, just like all of you, keep it real. In today's time, I am an actor who has, in fact, been the most honest!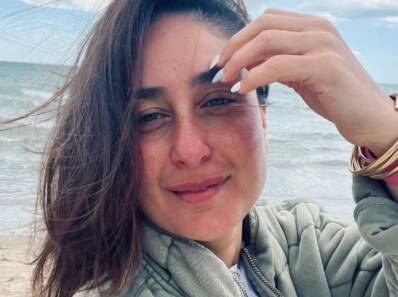 I was working in the fattest stage of my life when I was eight-nine months pregnant. I am somebody who doesn't hide anything or say I am always going to be perfect. Everybody is allowed to lead their lives also."
Where does it all exactly begin?
The whole pregnancy tummy rumors began when an Indian publication claimed Kareena's baby bump was seemingly visible in one of the pictures. She immediately took to her Instagram stories and wrote, "It's the pasta and wine guys, calm down. I am not pregnant."
She went on to jibe, "Saif says he has already contributed way too much to the population of our country. Enjoy, Kareena Kapoor Khan."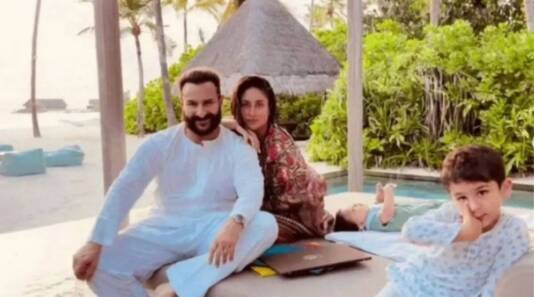 Earlier, Kareen shared how her husband has had a child in all his decades. For Saif, Jeh is the youngest of his four children, with a 25-year age difference between Sara, his oldest, and the baby. "Saif has had a child every decade—in his twenties, thirties, forties, and now in his fifties.
I've told him, in your sixties, that's not happening," Kareena had commented with a laugh in an interview with Vogue India.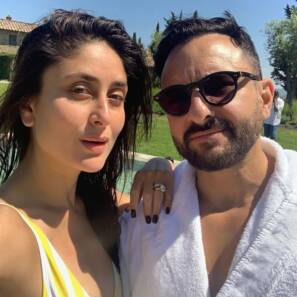 "I think only a man as broad-minded as Saif could be a father of four children at very different stages. He gives his time to them all. And now, with Jeh, we are trying to balance it out.
We've made a pact that when he's shooting for a film, I will try not to work on one at the same time [and vice versa]."
Recently she's already facing a lot of things because of her controversial statements that made Indians boycott Laal Singh Chaddha.
What do you think of the story? Tell us in the comments section below.