Among all the talk shows where celebrities appear and have fun with the host. There's one specific chit-chat show that has been part of pop culture and people love to watch it with some coffee.
Yes! By the word coffee, you might guess the show, it's none other than "Koffee With Karan" one of the most popular Indian talk shows alive.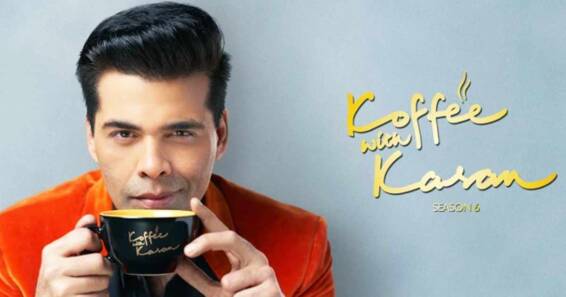 It's one of the talk shows where you get sizzling glamour and rumors about famous actors and actresses. Most importantly some real gossip you get to hear and actors spill some beans on their hottest news.
But after season 6, there was no sign of season 7, and even Karan Johar the man himself didn't share any news regarding it.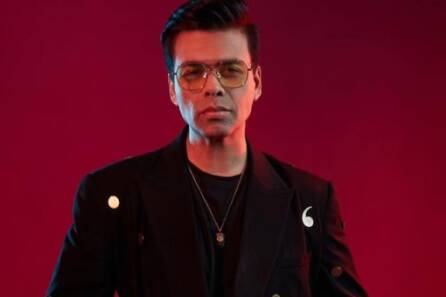 Until now, he took the matter to Instagram and shared the latest updates regarding the show some shocking revelations.
Karan Johar made the special announcement – Next Koffee With Karan?
The first season of Koffee with Karan aired in 2004 with the two most popular on-screen couples Shahrukh Khan and Kajol as guests. Over the past 15 years of span, a huge number of celebrities arrived sat on the couch and signed the coffee mug.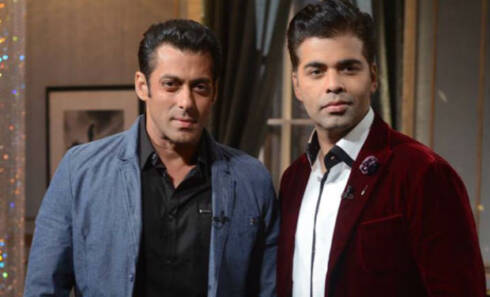 Celebrities include Salman Khan, Kareena Kapoor, Karisma Kapoor, Sonam Kapoor, Aamir Khan, Amitabh Bachchan, Deepika Padukone, and Hrithik Roshan, Sanjay Dutt, Lara Dutta, Twinkle Khanna, Rani Mukherji and many more.
On Wednesday, Karan Johar the most stunning and talented director, host, and actor pulled out a great prank on pretty much everyone as he shared the news on Instagram. He announced that Koffee with Karan won't be returning to the TV screens for good.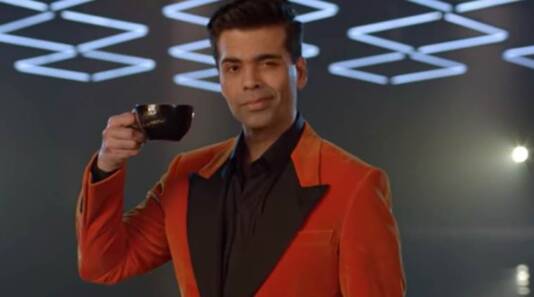 It was a big shocking surprise for all the Koffee with Karan fans out there, but a few hours later he posted another statement with a twist in the plot.
Not returning on TV… But
Karan Johar wrote in his post, "Hello, Koffee with Karan has been a part of my life, and yours, for six seasons now. I'd like to think we've made an impact and even found our place in pop culture history. And so, it is with a heavy heart I announce that Koffee with Karan will not be returning…"
People have gone crazy the moment he posted the announcement, even some started to discuss some special moments of the show. Along with that Farah Khan and Rakul Preet Singh expressed their concerns over the show coming to an 'end'.
But hours later he made a big twist in the story. " Koffee with Karan will not be returning…on TV! Because every great story needs a good twist, I'm delighted to announce that season 7 of Koffee with Karan will stream exclusively on Disney+ Hotstar!
The biggest movie stars from across India will return to the couch to spill the beans while drinking some koffee. There will be the game, there will be rumours put to rest – and there will be conversations that go deep, about love, loss, and everything we've all been through over the past few years. Koffee with Karan 'streaming' soon, only on Disney+ Hotstar.
Toodles!"
Predicted guests list
Apart from the seventh season on the OTT platform, the predicted guest list has also been leaked and it featured actors Akshay Kumar, Varun Dhawan, Kiara Advani, Anil Kapoor, Neetu Singh, Sidharth Malhotra, Rashmika Mandanna, Katrina Kaif, and Siddhant Chaturvedi. Newlyweds Ranbir Kapoor and Alia Bhatt were also to make their first onscreen appearance as a married couple in season seven.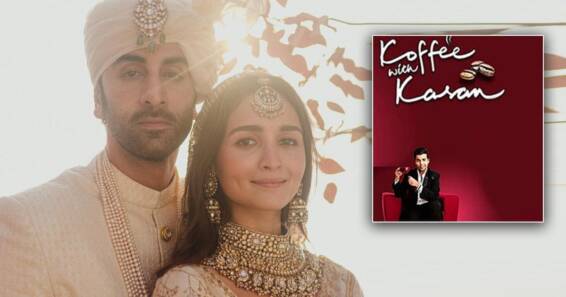 Although the words regarding the seventh season already spread a few weeks ago, according to the sources told Pinkvilla, "Karan is currently shooting for Rocky Aur Rani Ki Prem Kahani and it's in May when he will wrap up a major chunk of the film. One calling it a schedule wrap, Karan will commence his work on his chat show, Koffee with Karan. The planning and pre-production have already begun and the team is now all ready to start shooting from mid-May."
Apart from him being a gossip king, he found himself in boiling water in the past few years, especially after the death of Sushant Singh Rajput and it came out that Karan Johar had unfollowed every celebrity who accused him of bullying the late Sushant.
Not only that, but recently he also made the big revelation about SRK keeping distance from Hrithik Roshan on the set of K3G.
What do you think of the story? Tell us in the comments section below.