In all likelihood, anything is possible in Pakistan, and this recent news report has attested it to be true! As per the newsflash, the Karachi Police has formed a 'Skating Force' to patrol congested alleys, particularly narrow streets, to help fight rising criminal activity in various parts of Karachi.
Apparently, the new force is to specifically target places a standard police vehicle cannot access. According to the details, Special Investigations Unit Commandant, Dr. Farrukh Ali Lanjhar, expressed his hope that the new force will help reduce. In addition to this, he looks forward to it possibly eradicating street crimes in the city.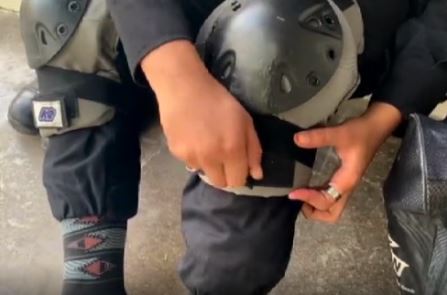 While talking to local news outlets about the new development, he added, "Foot patrolling is an extremely tedious job. Roller skates will give an edge to chase and apprehend [suspects]."
In addition to this, he shared that the team consists of 20 weapon-yielding men and women who have been extensively trained. All personnel and stationed officials have been notified. More so, the roller skates will soon become a frequent tool for apprehending criminals in the city.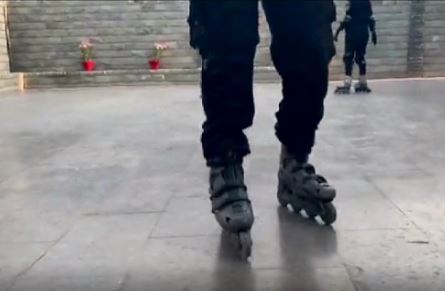 Into the bargain, relevant officials in different parts of the city have been directed to adopt this method to monitor narrow passageways and places, which are easily susceptible to a typical hit-and-run.
Did they not take the condition of the roads into account?
One particular issue that the authorities rarely focus on is the bad conditions of roads- not only in the city of Karachi but all across the country. It is pertinent to mention that about 75% of areas of Karachi and many other cities of Pakistan have poor and broken roads.
Well, it is not exactly wrong to blame the authority for the maintenance of roads. Isn't looking after it their responsibility after all? Yet, the number of damaged roads is increasing day by day.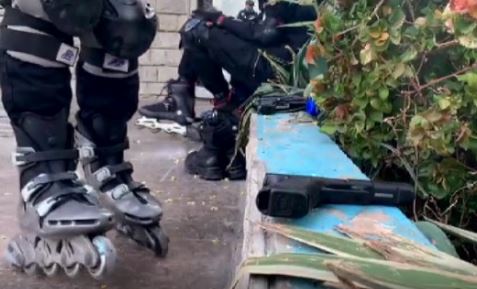 Almost all of the roads in Karachi are in a bad shape. In fact, the situation has become worse as these roads continue to cause traffic jams, accidents, and damage to vehicles. This gets worse during the monsoon season as the drainage system clogs up and water accumulates on roads, flooding them.
An irrefutable question that still arises is that are the roads of Karachi even suitable for the police to skate on?
Have a look at this!
The Twittersphere seems to find it ridiculous
Well, it sure does sound like a satire. Where is the lie?
The coronavirus pandemic has brought about a state of chaos and panic across the nation. Especially for the residents of Karachi, there has been a drastic surge in the city's crime rate. We can only hope that this new Skating Force makes some difference!
What do you think of this story? Let us know in the comments section below.