Every now and then we come across incidents of child molestation. To a bigger shame, such atrocities do not seem to end and our hearts bleed for the society every time we come across an unfortunate victim suffering.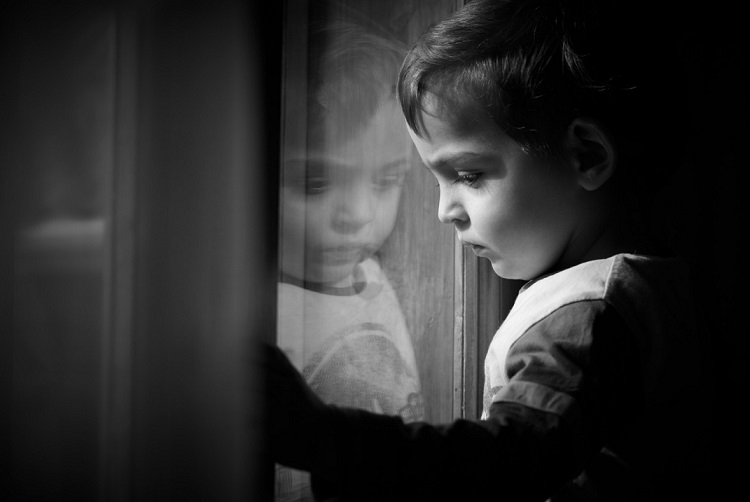 Just today, a Karachiite by the name of Shaikh Junaid Kamal shared an account where he caught a child's servant molesting her in the car. It happened in broad daylight and the gruesome details are not for the faint-hearted. We intend to raise our voices against child molestation and create awareness among parents and guardians about the well-being of children because it's not the first time it has happened…
Here is Mr. Junaid, sharing the horrible incident he came across today in Karachi
He wrote:
Today witnessed a horrible incident.

This car came across to mine at Nixor College signal @ 12:30 PM .. When I crossed the signal this car was on my right and I saw a little girl playing in the back seat with someone I didn't see who was and started moving, but at Khadda Market signal, I saw that she was playing with her male servant and the driver was just driving his car looking forward… That servant was touching the girl everywhere and I was shocked when he lifted his kameez and pushed the girls to face between his legs. And there was a pillow in the car; he put that over her head so that nobody can see what's happening in the car. Also, he pulled her 2, 3 times, made her sit on his lap and was touching her inappropriately.
I followed them and came inside Naval Housing scheme behind Zamzama Commercial. I parked my car and went to the house and talked to her mother that your servant was sexually harassing (and molesting) your daughter. To that, she asked, "who was with her?" and then just closed the door and went inside without even properly asking me the situation. I was like, "whaaaaaat???" Didn't she even care about what I just told her ?? Maybe she was shocked and didn't want to talk to a stranger about this.

Children don't know what they are doing they just think that they are playing and all. It's our duty to teach our children that they tell us if something like this happens.

Why do people send drivers and male servants alone to pick them from school? Why in the hell they let them play with these perverts ?? Everyday we hear such type of cases but still many don't care…

I request to all of you please keep an eye on your children and don't send them alone anywhere especially with perverts like these you never know that even your 10 years old servant might become a pervert.
Here's the original account:
The details are appalling and can traumatise anyone. Sexual predators are increasing and we need people, especially parents to be wary of it. This is a dilemma that needs to be voiced out. Just imagine what would occur on the child when she grows up and reflects upon the incident. She might already be…
Take responsibility for your children. Do not trust anyone with them. Teach them how to report any unfortunate happening as such and spread the word.