It is a harsh reality that unemployment has become one of the major challenges of Pakistan. Many top universities of Pakistan are producing thousands of young graduates on an annual basis. However, many of these graduates are unable to get a good job after completion of their degree.
Arsalan Ahmed is also one of the young graduates who was jobless after he completing his graduation. He did his bachelor's from Karachi university's department of economics. Instead of wasting his time, he decided to utilize it in a positive manner. As a result, he decided to set up his own french fries and Limca stall.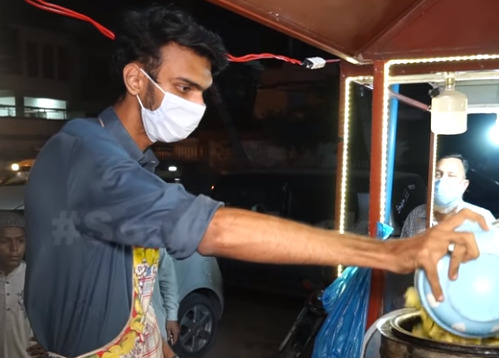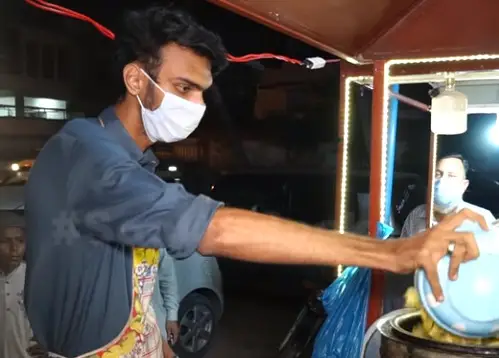 Ahmed narrated his story in a Facebook video by Social Jockey. According to Ahmed, he tried his absolute best to find a job but was unsuccessful. He had to support his family. This is the reason why he was compelled to break the social taboo of pursuing a blue-collar occupation. As a result, he decided to start his own business.
The youngster also added that he didn't know how to fry potatoes. However, he is learning and trying his best to make good fried potatoes. Furthermore, he wants to pursue his masters soon. But even for that, he needs to save a significant amount of money.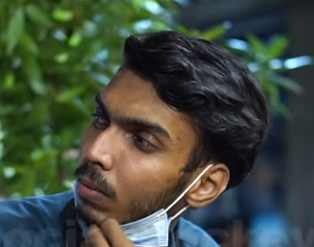 Ahmed was of the opinion that if you do your work with diligence, every goal can be achieved. One should never care about society if they are earning their livelihood in an ethical manner.
Many Pakistani young graduates are pursuing self-employment
The story of a University of Karachi graduate Ahmed is an inspiration for the youngsters of Karachi. Being an ambitious youngster, Ahmed never lost hope even after being unemployed.
Ahmed is not the only young graduate who has started his own venture by selling food items on the street. Usman Ashraf, a graduate from NUST University in Electrical Engineering, set up a fruit stall during COVID-19 lockdown. He sold mangoes among other fruits on a roadside.
Ashraf did so to learn about public interaction, dealing, handling customers among other things. The young graduate said that he wanted to learn how the roadside vendors work.
It is evident that the Pakistani government should take steps to encourage self-employment. Moreover, the government should also emphasize youngsters to have skills-based training. Within this regard, the government of Pakistan has started some initiatives for skills-based training across the country.
In January 2020, the government started the PM Imran Khan's 'Kamyab Jawan Program'. The program aims to provide skillful training to youngsters across Pakistan. Such initiatives can help to reduce unemployment and create more skilled professionals.
What do you think of this story? Let us know in the comments section below.