Despite Pakistan's 18-year-old driving age for obtaining a license, this regulation is frequently abused. Interestingly, during an ongoing drive against underage drivers in Karachi, on Saturday, traffic police collected a fine of Rs11.8 million.
In the last 15 days, Rs11.8 million have been collected in the crackdown on the orders of the Sindh High Court (SHC). About 5,800 challans were reportedly served to parents and owners of the vehicles over underage driving. More than 12,000 challans were served to children under the age of 18 years, found driving the vehicles in the city.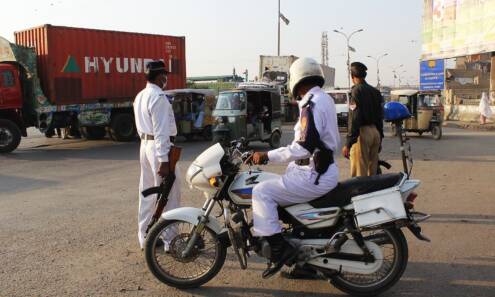 In the campaign, the police collected Rs.5.8 million in fines from the parents, ARY reported. In addition to this, Rs6 million from the underage drivers. As a reward for issuing challans to traffic violators in Karachi, the officials of the Karachi traffic police received Rs20,000 in cash in June this year.
Among the traffic cops rewarded for the highest challans was SSP City Ahmed Baig of District City Traffic Police. He presented cash prizes at the ceremony in the Preedy police station.
Those rewarded with the money included 36 section and challan officers for issuing the most number of traffic tickets to the violators during a period between January and June 2021.
Prevalence of underage driving in the country
Over the past few decades, our society has, unfortunately, become more self-approving about underage driving than before. As a result, more kids are growing up learning that it is 'cool to drive young', to drive fast, and to violate the law.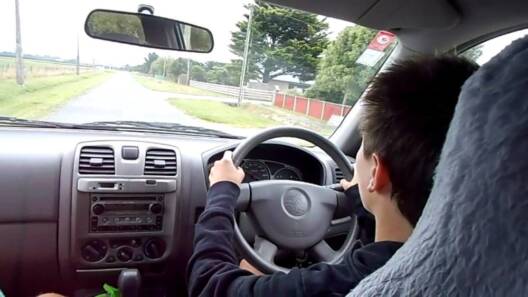 The idea that if they were to be caught by the police, a little bribe and connections in the police or military will get them off the hook in no time is tenacious. 
Unfortunately, it is nothing new for us to see young boys often riding motorcycles or driving cars recklessly. With the passage of time, Pakistanis have effortlessly normalized the concept of underage driving.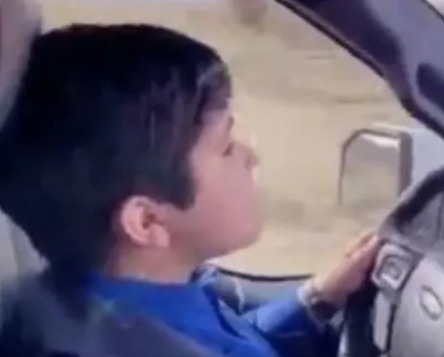 So much so, that parents tend to take pride in their minor. This leads to underage kids getting exposed to a life-threatening venture. For instance, a video of the Federal Minister for Kashmir Affairs and Gilgit-Baltistan filming a minor driving a car recently went viral. He sat on the passenger seat as he recorded a video of the minor boy driving the car.
In another similar incident earlier, a video of a 6-year-old boy was spotted driving a car. It happened on the Bosan Road of Multan.
This level of ignorance is totally unacceptable. The result of this illegal act from the people responsible is fatal traffic accidents. When an underage, untrained, and unlicensed kid is driving, it is not the kid in danger. However, the lives of the people on the road are also put in danger.
What do you think of this story? Let us know in the comments section below.