A photo of a snow-covered street has been shared hundreds of times in multiple posts on Facebook and Twitter in November 2020 that claim it was taken in the Pakistani city of Karachi. Really?
Well, the claim is false. The photo was actually taken by an Afghan photographer in Afghanistan's capital, Kabul. Meanwhile, weather data for Karachi shows there has been no snowfall in the city in November 2020.
The photo was shared on Facebook on November 24, 2020. Moreover, it has been shared 732 times. The post's caption reads: "MA Jinnah Road Karachi."
MA Jinnah Road is the main boulevard in the southern Pakistani port city of Karachi.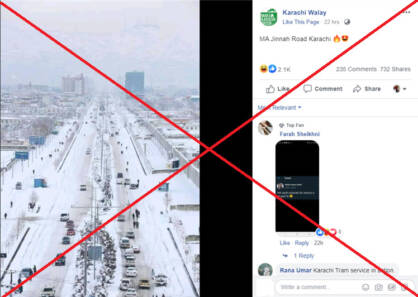 The same photo has been shared on Facebook; and on Twitter, alongside a similar claim. However, the claim is false.
A reverse image search on Google followed by a keyword search found the original photo published on Facebook by Afghan photographer Aman Sadaqat.
Meanwhile, the also photo includes Sadaqat's watermark.
Below is a comparison of screenshots of the original photo (L) and the photo in the misleading post (R) :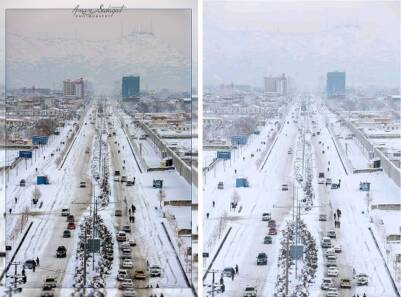 An AFP correspondent in Kabul identified the street as Darul Aman road in the west of the city. The taxis, police vehicles, and the antennas atop the hill in the background also suggest it is Kabul, he said.
Google Satellite imagery of Darul Aman Road also corresponds with the photo.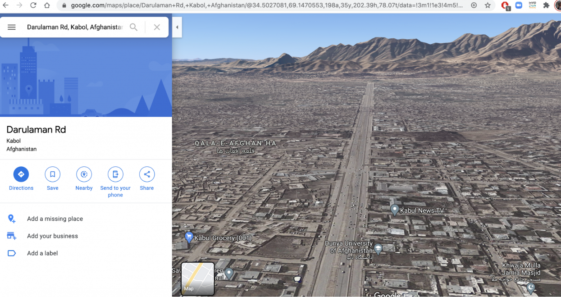 The New York Times also published a photo of the same road in a 2017 report about gunfire in Kabul.
The photo's caption reads in part: "Kabul's Darulaman Road in 2016." Below is a screenshot of the photo published in The New York Times.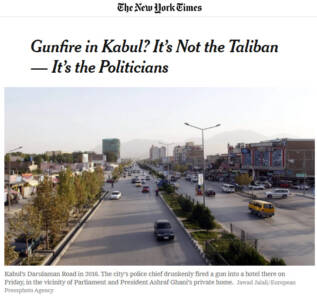 Karachi lies in a geographic zone which does not generally receive snowfall. The minimum temperature falls to 12 Celsius (53.6 Fahrenheit).
People in Karachi probably had the coldest winter season earlier in 2020. However, they have never seen a proper snowfall as yet.
Also Read: What Happens When A Karachiite Visits Islamabad In Winter?
What do you think of this story? Let us know in the comments section below.