Whenever heavy rain is expected in Pakistan and especially in Karachi, there's a storm ready to hit. That's what every kid or elder hearing for the past decades and by the grace of God nothing happened.
Recently a heavy rain along with the cyclone was predicted by the weather forecasters and the fun part named it 'Gulab Cyclone'.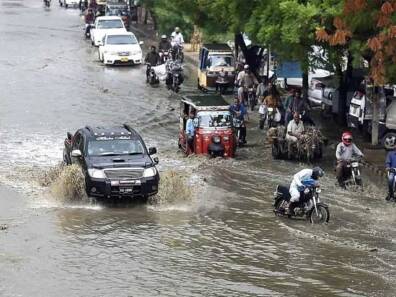 Gulab cyclone scared every single Karachi person but guess what it looks like Cyclone has changed its mind. Because it's been more than 24 hours and nothing happened.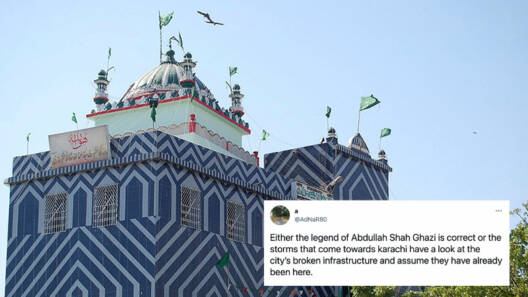 Rain is going on not that heavy one, but in this rain, the only things come in which bring a smile to your face and that's the memes Karachi people are sharing on Twitter.
Our people didn't leave the cyclone alone and trolled it tremendously. No one, legit nobody can beat Pakistani when it comes to troll.
Funny Memes & Trolling Gulab Cyclone
Fun fact, Gulab Cyclone is trending on Twitter and rising. Without wasting any time, let's get to the business where Abdullah Shah Qazi Mazaar dominates over Gulab Cyclone.
As per one of the twitter users, Malaysia: Ooo this Cyclone is so Dangerous. It may Destroy our whole Continent Pleading face broken heart
Pakistani People: Yar kab aaye ga #CycloneGulab. Chalo us ko Dhoondne Sea-View chalte hain.
Even one of the users said beautiful words for Abdullah Shah Qazi Mazaar, Thank you Hazrat Abdullah Shah Ghazi R.A. The great saint once again protected Karachi from cyclone Gulabo.
Now it has been deflected to the deep sea. Note: Allah has granted Him some powers to His chosen people who are empowered to exercise it. Karachi is safe now. #CycloneGulab
Talking about memes and trolls how can we forget Minal Khan who said something that left everyone to leave Twitter for some silence.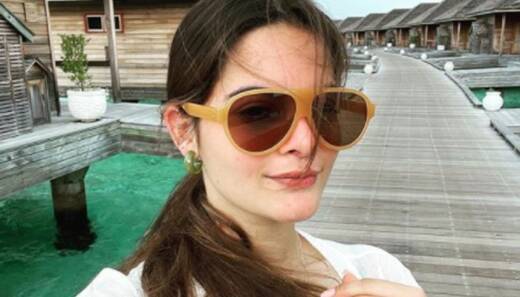 "Gulab is chasing me," with the post on Instagram, meanwhile her husband Ahsan Mohsin Ikram also shared the story of heavy wind and captioned it "Cyclone coming to the Maldives."
Gulab Cyclone Changes Course
According to the Meteorological Department, "due to a change in the course of the cyclone, that originated in the Bay of Bengal last week, the chances of torrential rains in Karachi had reduced.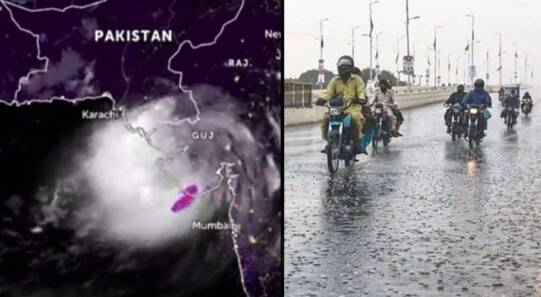 However, the city will still experience drizzle and there were chances of heavy rain till noon."
Further, they added, "the highest rainfall of 24.4 mm was recorded in Nazimabad and North Karachi. In a statement, it said 20 mm of rain was recorded in PAF Faisal Base; 19mm in Masroor base; 19.6mm in DHA Phase II; 9.1mm on University Road, and 9mm rainfall was recorded in Saadi Town."
Whatever happened the Gulab Cyclone has given an amazing time and let the meme-makers create creativity. Students especially loved Gulab Cyclone because of that the Sindh Government announced the closure of all public and private educational institutions in the province in the wake of the rains.
announced the closure of all public and private educational institutions in the province in the wake of the rains.