Elections are around the corner and you probably might have made the decision of who you are going to vote for this year's general elections. However, given the emerging new highlights and information, unless you are biased towards your political candidate, there is still room to alter your decision.
If you are from Karachi and your vote falls under the NA-247, you might be facing some difficulties regarding making the decision on who do you have to vote. NA-247 is a political powerhouse – experienced candidates are fighting to contest for one of the most important National Assembly seats, the NA-247, which includes Arambagh, Karachi Cantonment, Saddar, Clifton Cantonment Board and Defence.
Every Party Fighting for the Seat NA-247 Has Chosen their Respective Political Powerhouse
Here is an overview of the chosen representatives from the political parties: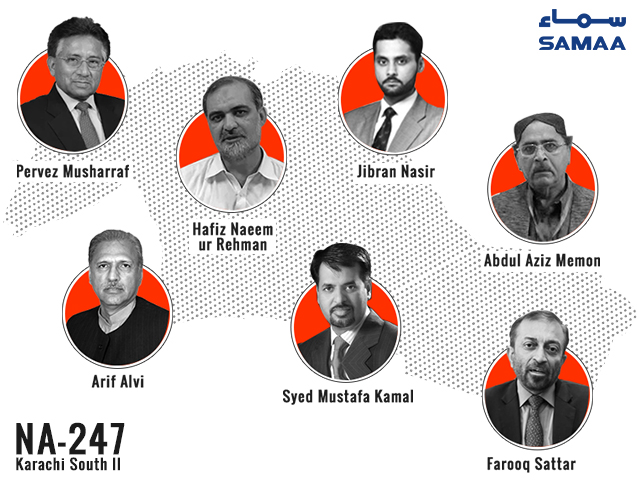 The battle will be between the independent candidate Jibran Nasir. Jibran Nasir is known for his advocation among the social media masses in Pakistan. The independent candidate has fought against the biased political incidents and has never shied away from expressing his opinions, despite them being controversial for the Pakistani political masses. Nasir contested in 2013 elections as well, where he only managed to get 259 votes.
PTI has chosen Arif Alvi, who in the 2013 elections was elected for the National Assembly for the seat, whereas he lost in 2008 to MQM's Khushbakht Shujaat.
This year MQM has chosen Farooq Sattar as their political candidate for the seat. Sattar will be going against PPP's Abdul Aziz Memon, and the two will be facing the elections together once again. In the last elections, Memom and Sattar went up against each other for NA-249 in the District West, with Sattar winning with the margin of 45000 votes.
In addition to the PPP's candidate Memon, he was sentenced to jail in 2002 and was disqualified from holding any public office for 10 years. He was found guilty of owning assets he failed to prove with his source of income.
Then we have the former president of Pakistan, Retired Pervez Musharraf, who will be entering the Pakistani soil once again. As soon as Musharraf's national identity card was unblocked by the Chief Justice of Pakistan, the news of Musharraf contesting in Karachi became true.
Finally, PSP's chairman Mustafa Kamal will be contesting against his former party MQM after splitting paths with the party in 2016.
So now you know the background of the major political candidates contesting for the NA-247. Remember to cast your vote this year to make a difference!