WARNING: Some viewers may find the content of this story disturbing. Viewer discretion is advised.
It seems every new day, humanity dies a little more – while we claim to be pseudo-intellectuals and educated. In a satanic and barbaric incident on Tuesday, a man beat, tortured, and hung a helpless dog in broad daylight in Karachi.
While the brutal torture took place in Ghausia Mobile Market of Kharadar, a huge mob enjoyed the show. The video of a man beating the dog with a stick and hanging it will not only make your guts shrink but also twist and turn. One can only imagine the monstrous and sinister nature of the abuser and the onlookers.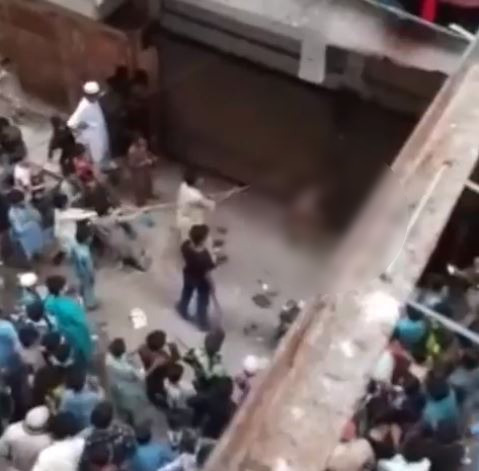 JFK Animal Rescue And Shelter took it to Instagram to raise its voice against the heinous incident. "Apparently, they plan on doing this to all street dogs in that area," read the caption. "How can something so serious be ignored? Where is law? Where is justice? No living being deserves this treatment."
In addition to this, the JFK Animal Rescue And Shelter requested the authorities to arrest the culprit and set an example so the rising cruelty towards animals stops.
"We are quick to punish the animals while tons of rapists, pedophiles, and murderers are roaming free amongst us and given 100's trials," it emphasized.
Here is the gut-wrenching video
WARNING: Some viewers may find the content of this video disturbing. Viewer discretion is advised.
Rampant abuse of animals is indeed a sad reflection of our society. The horrifying news one hears about animal abuse in Pakistan should make any human shudder with horror and shame.
We have witnessed animals being tortured to death. Burnt in zoos and also kept alive in miserable living conditions. Sadly, Pakistan is one of the few countries around with obsolete animal laws. This, in turn, allows people to torture animals with impunity.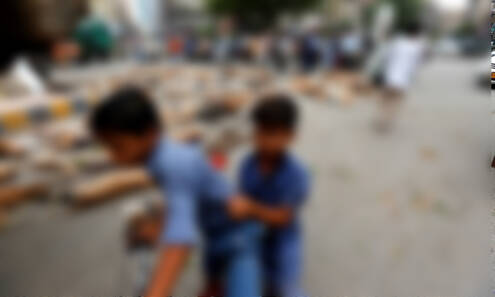 A few years back, the bodies of dead dogs were dumped in many places around Karachi, waiting for disposal. At least 700 dogs were poisoned around the city. Poison tablets hidden within chicken meat were fed to the stray dogs. Apparently, the locals felt threatened by stray dogs. While it may be true, there are institutes that provide help and care to stray animals by taking them away from populated areas.
There are humane ways of stopping these animals from harming locals. No matter how you look at it, killing around a thousand animals with poison is in no way an answer.
What do you think of this story? Let us know in the comments section below.