Stories of molestation, stalking and other inappropriate events are heard in Pakistan every now and then. The fact of the matter is that in this advance 21st century, women are learning not shy away from speaking for themselves. Gone are the days of women sitting quietly when ill-mannered men took advantage of them.
What doesn't change is how a man thinks it is totally appropriate to grab private parts of an unknown woman in public or in private. Regardless of what psychological theories may revolve around such indecent human beings, one thing is for sure – such people need to be taught a lesson.
These two sisters feared no one and publicly humiliated the guy who molested one of them in public.
While the two of these sisters (Zoya and Zara) were out shopping on Tariq Road, a guy grabbed Zoya by her back (as said by herself, by her ass). She further explained on how she cried for help by screaming. Instead of waiting, her sister, Zara confidently ran after the guy who touched Zoya inappropriately.
"Jab Usko Karne Main Sharam Nahi Ai Tou Mujhe Btane Main Kyun Sharam Aye?"
Having this said, Zara explained how while she was running after him, she asked people to help her and they did. When the culprit reached Riaz Market, around 20 people alongside her were beating the guy in public, teaching him the lesson he largely deserved.
The girls explained everything that happened here:
Team Parhlo reached out to them and this is how they reflect upon the appalling incident happened with them:
"The other girl in the video with me is my younger sister, Zara. She was the one who ran after him and thrashed him good.
I told my dad about it as soon as he came back home. He looked worried as I started telling him everything but by the end of it, he looked pretty satisfied and told me I did the right thing.
My message to all the girls out there is that I know this happens with a lot of us and I know how it feels but you must fight back and speak for yourself because if you won't then who will? We feel ashamed of discussing but we shouldn't be! Because jab usay karne main sharam nahi ayi toh humein batane main kyun aye."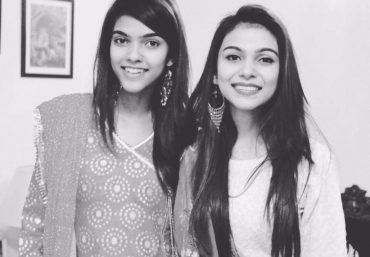 In addition to this, people also shared how these two gave a perfect lesson to that guy:
Nicely Put!
ABSOLUTELY!
LOL
At the end of the day, it is all about teaching the lesson and these two surely did it. More power to you, girls!