Fire incident in a bogie of the Karachi Express train near Sindh's Khairpur. At least seven people lost their lives including three children.
The death ratio increased when the rescue team recover more burnt bodies and shared the report. The incident took place in the wee hours, the train was heading from Karachi to Lahore.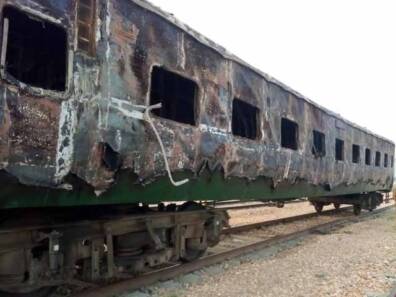 When the fire broke out, the railway authorities received information after midnight and the rescue team was immediately sent to handle the situation.
Karachi Express Fire Incident:
When the fire blaze occur, the train was immediately stopped near Tando Masti Khan station and an emergency was reported to the fire brigade.
At 1:50 am, fire brigade vehicles arrived at the location and for about 40 long minutes they managed to handle the situation.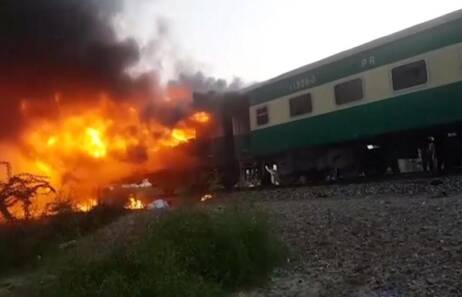 One of the passengers, 70-year-old Rabia Bibi, succumbed to her injuries after jumping from the burning coach.
As per the Divisional Superintendent of Pakistan Railways (PR) Mahmoodur Rehman Lakho, the affected bogie has been removed from the track and the inland track from Karachi has been restored. Lakho added that there was a fire in bogie number four of the Karachi Express train.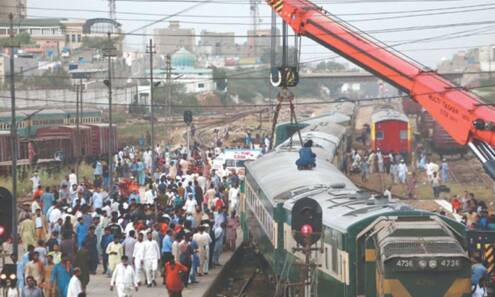 An investigation has been ordered by the higher authorities and ordered to submit the report as soon as possible. Last year, a fire caught on a bus near Nooriabad, Jamshoro.
In another fire-blazing incident, almost seventy-three people lost their lives and forty others were injured when fire engulfed three bogies of Tezgam Express. It happened due to a cylinder explosion at Liaquatpur in Rahim Yar Khan in 2019.
What do you think of the story? Tell us in the comments section below.