It is a harsh reality that Karachi has become a city which offers violence as the most optimum route to a better life. Karachi is not alone in this; any urban metropolis will have similar stories. However, the exponential increase in mob and gang violence in Karachi is appalling.
An incident of gang violence occurred in the Bahadurabad area of Karachi. A man named Minhaj Shah along with his friend Siraj was arrested by Sindh police. The two individuals used to terrorize fellow citizens through the use of weapons.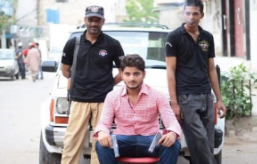 According to media reports, the two offenders also used to extort money from various shopkeepers in Bahadurabad by terrorizing them.
Apart from that, they also used to abuse young individuals due to their personal animosity with them. The extent of how ruthless they are for inflicting pain on others was evident in a viral video.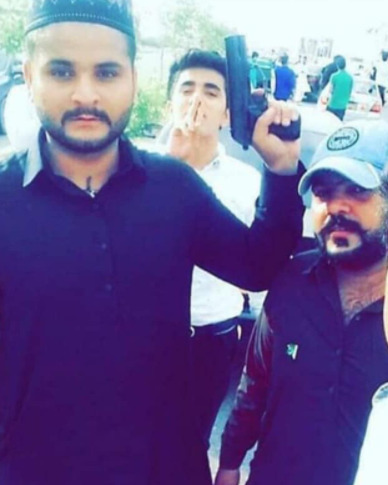 It can be seen in the video that they are exploiting a young individual by abusing him. Moreover, they have also forced him to lick their shoes. It is certainly disgusting to see how such criminals exploit others.
The criminals finally got caught after a complaint was lodged against them.
Minhaj and Siraj are now under police custody. However, it is expected that they will soon be out on bail due to their socio-political influence.
Recurring issues of violence in Karachi
The incident in Bahadurabad reveals the scale of gang and violence in Karachi. This is not the first time that citizens of Karachi are watching such violence in public places.
The unfortunate demise of Shahzeb Khan was the first such case in Karachi. After that many cases followed suit, with the latest one being the tragic death of Zafir Zuberi.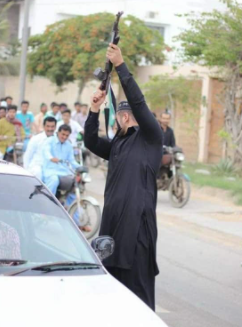 Such incidents are alarming, especially when it remains largely unchecked. But it is not entirely unusual given the city's demographics fabric, vast unemployment and poor law enforcement agency.
One common factor in many of these incidents is the lack of action by law enforcement officials. This also includes the absence of the writ of the state. Most of the examples of mob violence have been due to political motives.
The law enforcement agencies needs to create examples out of people who take law into their own hands. This will make sure that no innocent citizens of the city are safe.
What do you think of this story? Let us know in the comments section below!