Lahori people are known to be full of life and fun, but did you know that their bikes are just like them? Full of fun and love and deep thoughts? Lahoris love customizing their bike tanks in the weirdest yet coolest possible way which turns out to be hilarious for some and for proper Lahori paindus, their dream bike.
So, let's see some of the coolest bikes you'll see on the roads of Lahore
1. Tun Munda
Yup, just like Lahoris, their bikes live their lives to maximum. Where else would you see a tunn bike but Lahore?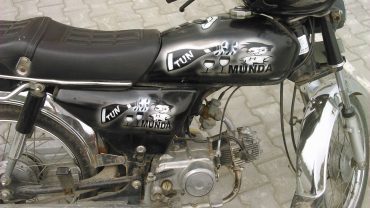 2. When you miss your ex
Lahoris have no chill. If they love someone, they will write it on their bike. If they miss someone they will do the same.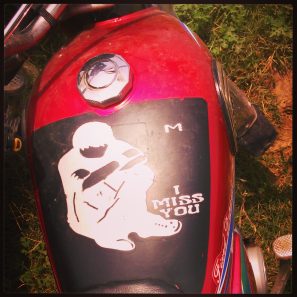 3. When Lahoris are angry at their ex's new guy
Broke up? She got a new guy? You're hurt? KILL HIM! AND NOT JUST KILL, WRITE IT ON YOUR GODDAMNED BIKE SO THE WORLD KNOWS.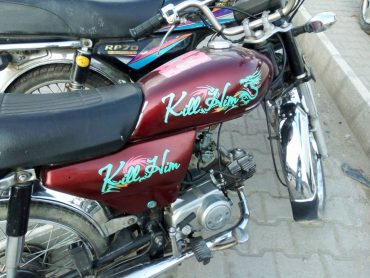 4. But then you really really miss her.
Even after killing the new guy you don't get over her. Your life is so empty without her.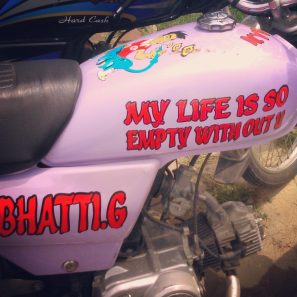 5. When bae annoys you.
Don't ENGRY me.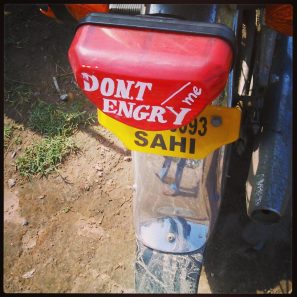 6. When you're on your way to become Devdas.
Love is pain but pain is my life.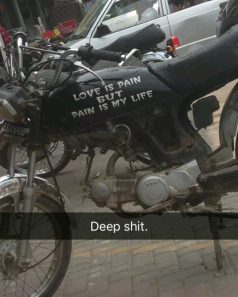 7. But then you move on and listen to Honey Singh
Main sufiyaan da raja
nashay wich meri raani
raani paani v nai paundi
jadoun drink si banaundi
(Dope Shope)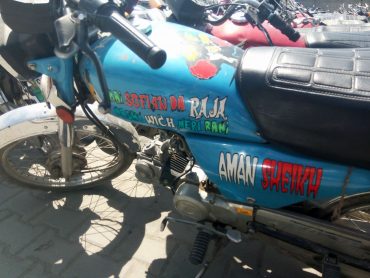 8. And you are loyal af so you tell other girls
Sorry girl memory full.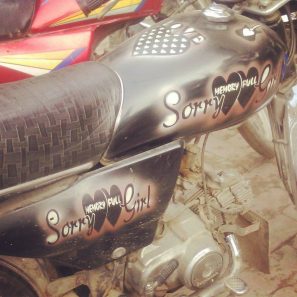 9. Although you keep asking your ex some questions.
Think about me?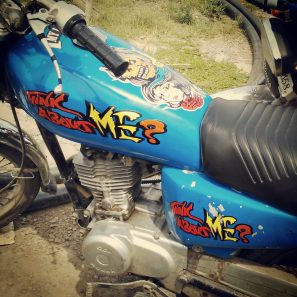 10. Final word to your ex.
Game over, baby.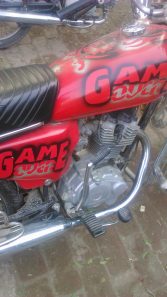 11. When you love your ride but can't spell ride.
My RIGHT so sweet.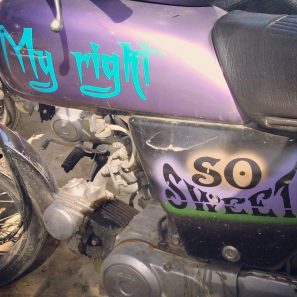 12. Lahoris are obsessed with getting tun.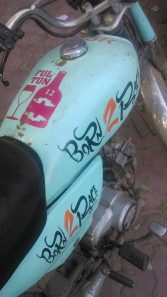 13. Mujhe aaj bas ek teri teri ARZOO hai.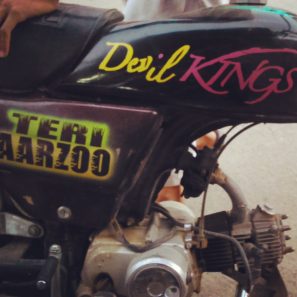 These bikes are the perfect definition of Lahore. These bikes are Lahore's pride. They represent Lahore. And you will never see such ~amazing~ art anywhere else in the world.