It is easy to get all caught up in negativity, but good people do still exist. We spend a lot of time on the Internet, coming across all the kind of awful news, and happenings. In midst of all that, we forget that there are still nice people in this world. As a matter of fact, it is quite refreshing when we hear something good, and this story that we are about to tell you is bound to make your day!
Recently, a girl took it to the 'Animal Rescue Karachi' group on Facebook and asked the members of the group for a favor. She asked the users if any one of them could go to Gulshan Chowarngi in Karachi at that very hour, and get her the shelterless puppy from there. Apparently, she had seen it on the road during the day.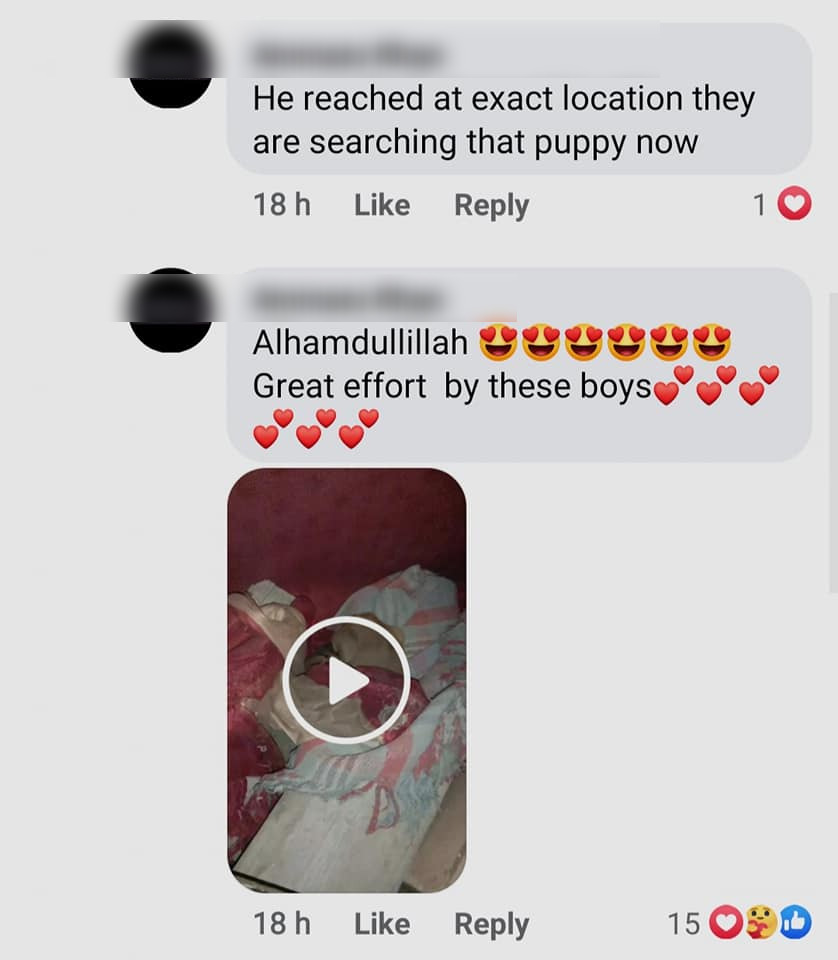 When she used the same way when returning, she did not see it there. Moreover, she went on to ask the cabin guy if he knows where the puppy is, to which he said that it is always here, but don't know where it is at the moment. According to her post, she looked for it in the area, however, could not find it.
At night, she called the cabin guy and asked if the puppy is back. And luckily, it was. However, that guy had closed his shop so the girl was scared of the puppy going on the road again. In her Facebook post, she asked the group members if any of them could go and get it for her since she could not go at that hour.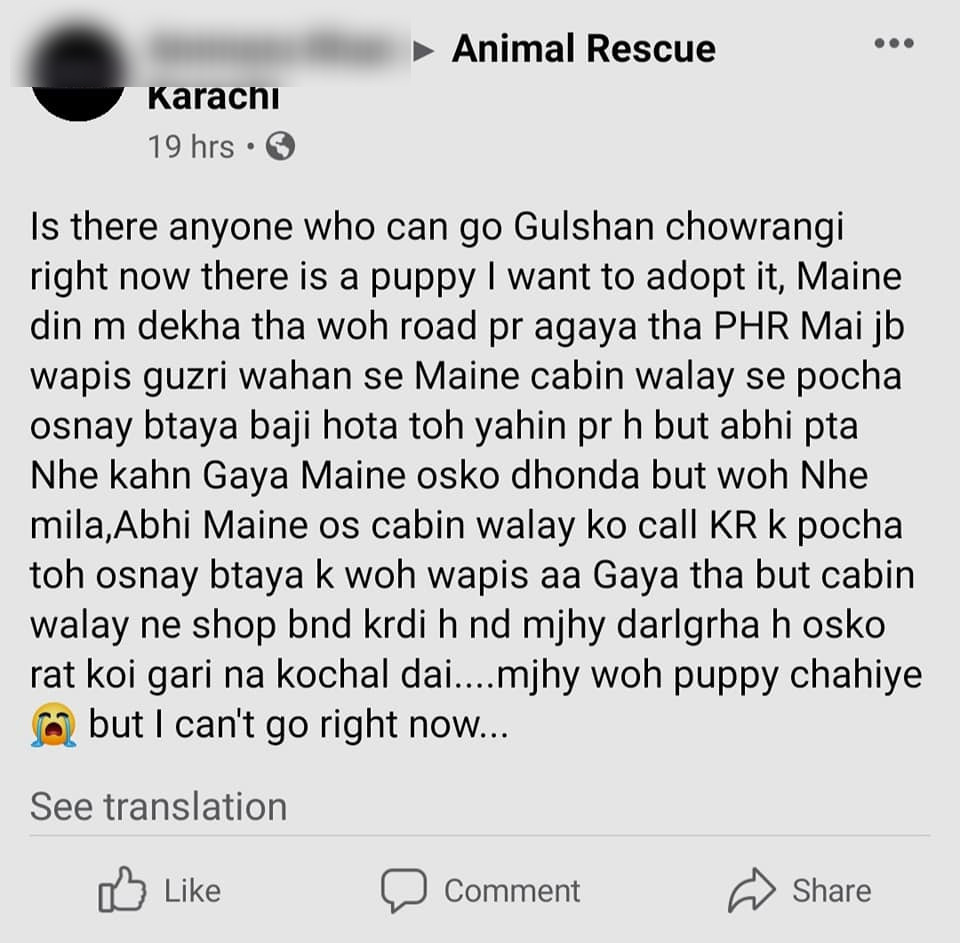 Not all heroes wear capes
Within the very hour she shared that post, a guy on the group asked for its exact location. Even though he lived 30 minutes away from it, he genuinely offered to help. After confirming from the girl whether the puppy was alone or with its mother, the guy asked her when she can take it from him.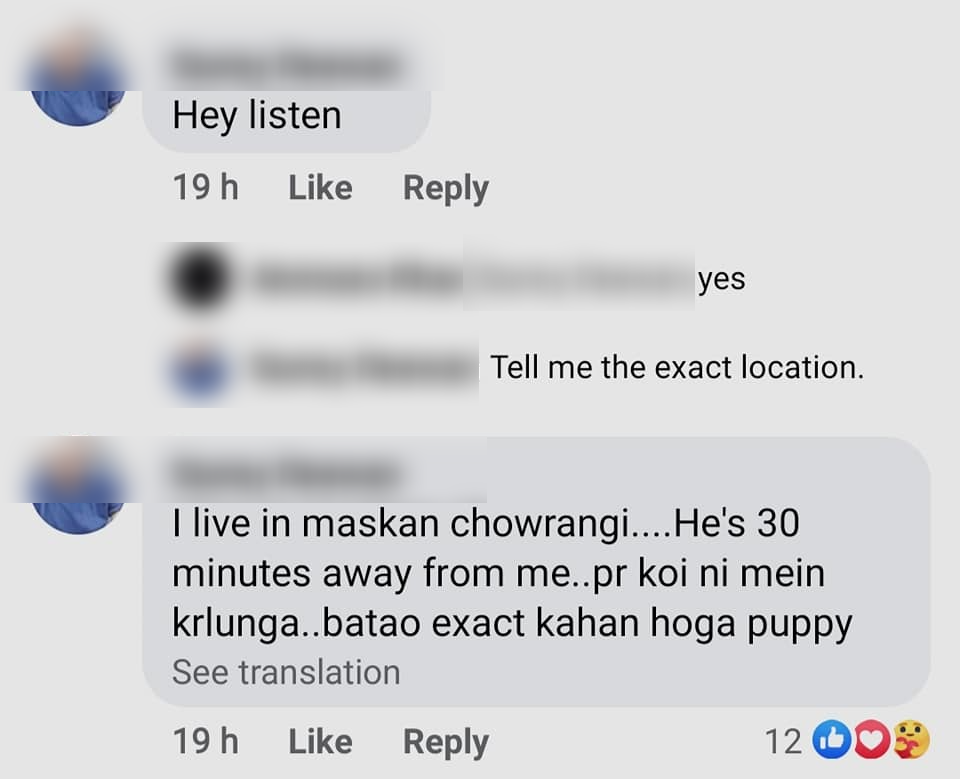 Truly, no heroes wear capes. This guy lives in a university, and authorities do not allow the hostilities to get pets. However, he agreed to keep it with for a night, and deliver it to the girl the next morning, safe and sound.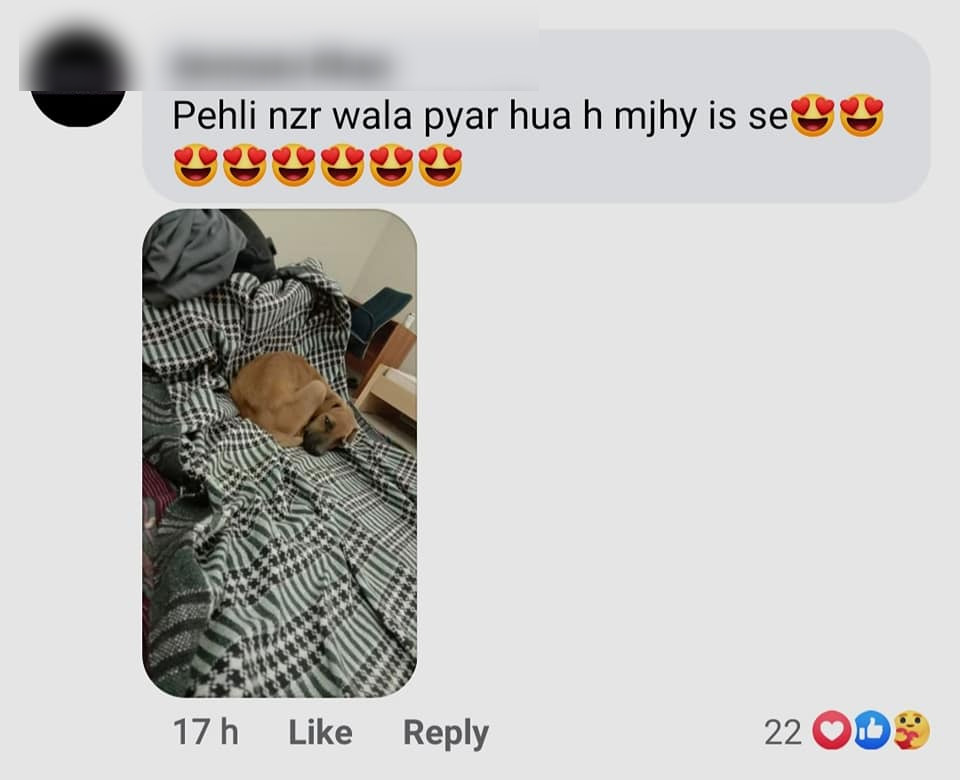 Soon, within the next hour, the guy arrived at the exact location, searched for the puppy, and took it home. Subsequently, the next morning, the guy delivered it to her, and in return, she gave him some snacks.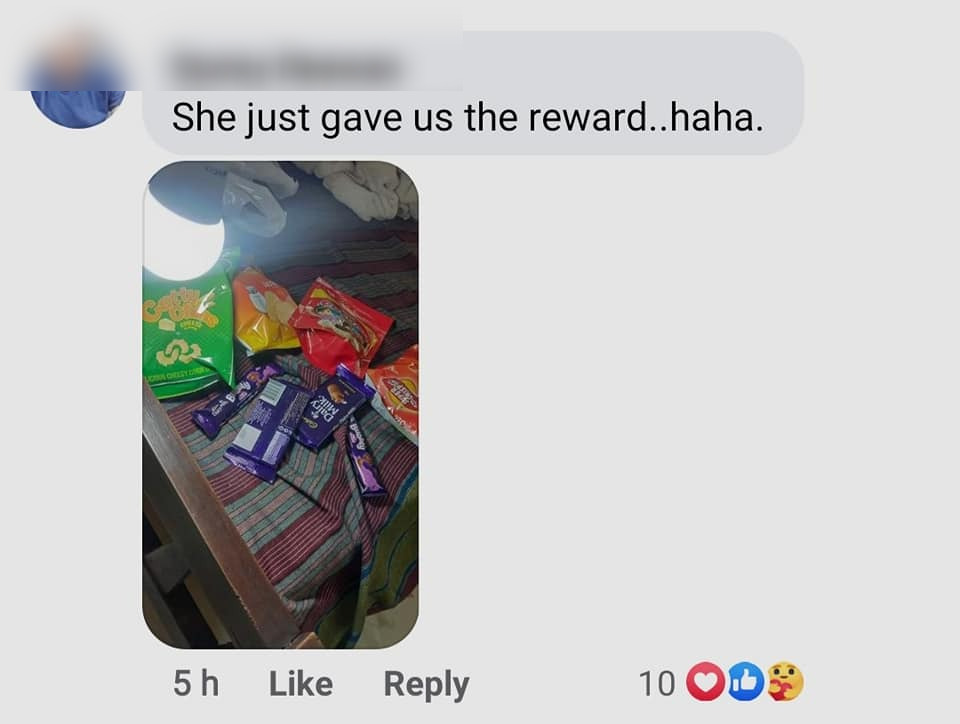 So wholesome, don't you think?
It is hard to find such kind and humane people nowadays. Kudos to the guy for restoring our faith in humanity! And also to girl for providing shelter to a stray animal! It is only these little things in life that make us happy and make our day better.
What do you think of this story? Let us know in the comments section below.