KARACHI: Sindh Police on Friday released a sketch of the alleged mastermind of the attack on Karachi's Jinnah International Airport along with an announcement of head money worth 1.5 million rupees, DawnNews reported.
The sketch was developed with assistance from a mobile franchise owner in Sindh's town of Nawabshah and some other witnesses.
Some of the dead militants involved in the attack had allegedly gotten their SIMs from the shop in Nawabshah.
Previously, military sources had claimed that the attack's mastermind had been killed in overnight airstrikes carried out by Pakistan Air Force (PAF) fighter jets in North Waziristan.
Military sources had named the man as one Abu Abdul Rehman al Maani.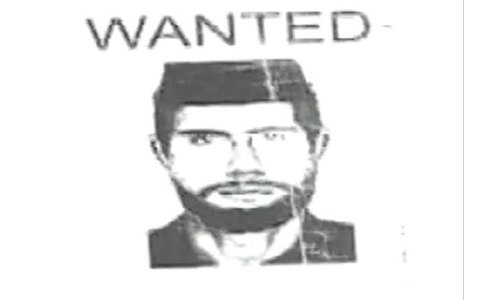 Also Read: The Story of Karachi Airport Attack
The attack on the airport in Karachi began on the night of June 8 and lasted for several hours into June 9. The attack was staged by 10 militants and claimed killed at least 34 lives.
The attack was claimed by the Tehreek-i-Taliban Pakistan (TTP) but was carried out by the militant outfit along with Uzbek fighters from the Islamic Movement of Uzbekistan (IMU).
The government of Pakistan had then ordered a military operation in the North Waziristan tribal region against local and foreign militants. It was airstrikes during this operation when military sources claimed the mastermind for the attack on the country's busiest airport had been successfully eliminated.
First Published In Dawn, 11th July,2014.