Karachi, October 25, 2019: Careem today launched a local version of their global campaign that communicates its new positioning and reinforces its brand purpose to simplify and improve the lives of people and be an awesome organization that inspires, with an empowering message 'Kar Ibtida'.
'Kar Ibtida' campaign urges people from all walks and stages of life, to think about what it is that drives them and take the first step to realize their hopes and dreams. The advertisement focuses on four different stories of an accountant, a doctor, a professional swimmer and a budding engineer and explores how people changed their lives by igniting the fire within.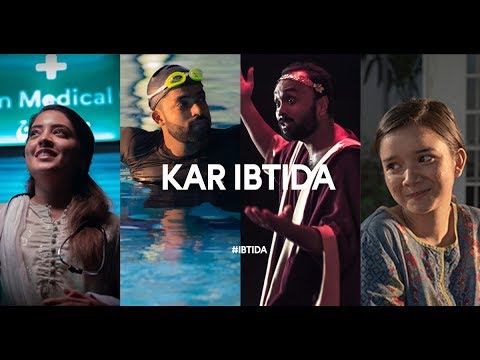 Careem has always used thought-provoking messages as a core pillar of its marketing strategy. In this particular move, they have focused on the implications of our country's brain drain, the disadvantages faced by differently-abled Pakistanis, the hurdles women have to overcome in a patriarchal society, and what is needed to break away from the 9-5 life amid societal pressures. All this is encapsulated in four thought-provoking stories in an effort to make Pakistan realize its potential.
Zeeshan Hasib Baig, General Manager Careem Pakistan commented on the occasion "We are extremely excited to launch our latest campaign "Kar Ibtida" in Pakistan. Careem has always been an organization that inspires, and we seek to do just that by motivating Pakistanis to make a change in their lives. This campaign embodies our purpose and inspires us to look within, initiate change and become more fulfilled versions of ourselves"