Indians have been left extremely angered after Bollywood actress Kangana Ranaut's recent comments. Now, the actress is stuck on the Mumbai airport.
The BMC of Mumbai, which comes under the Maharashtra Government, decided to demolish Kangana Ranaut's Mumbai office. The authority declared her premises as illegal construction.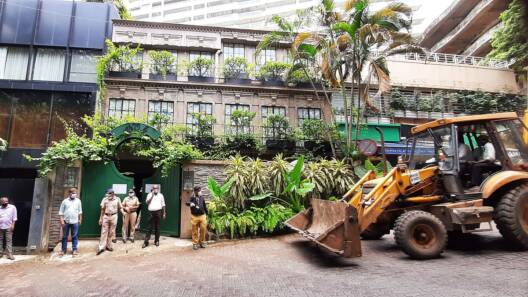 The government started demolishing illegal structures at her office, and this lead to Kangana Ranaut blowing out full speed against India. Constantly tweeting under the hashtag #DeathofDemocracy – Kangana is making her voice heard.
What Kangana did next has angered all of India, as well as Pakistan. Basically, the Bollywood actress struck two birds with one stone. While she targeted Indians for not showing democracy, she also targeted Pakistan in a way.
Kangana compares Mumbai to POK (which doesn't exist)
Kangana then went on to label Mumbai as 'Pakistan Occupied Kashmir' – which seemed very satirical. What Kangana actually wanted to prove was that there is no difference between Mumbai and INDIAN OCCUPIED KASHMIR.
The actress then went on to label Bollywood as 'Bullywood' stating that she was being bullied because of her diplomatic stance.
It is now that average Indians are accepting the fascist narrative of BJP and Narendra Modi. Anyone who does not work with their ideology, gets the same treatment. It doesn't matter if it's a muslim merchant or a Bollywood actress, if Hindutva doesn't run rampant, the govt makes sure the people know.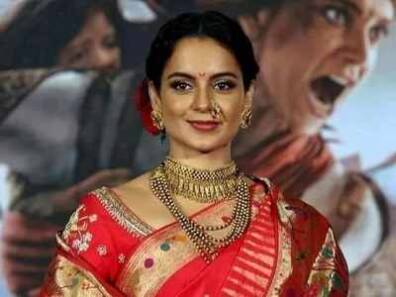 Kangana then went on to give a huge statement on the whole ordeal from the Mumbai airport. Moreover, she promised to make movies on Ayodhya and Kashmir, taking on the State of India.
People have been calling Kangana Ranaut out for her candid views and stance against the State of India.
Actress Dia Mirza also pointed out how the government was working against Kangana. If there was something illegal she partook in, it should have been dealt with earlier.
Kangana has now threatened the BJP that like 'her home, their egos will be destroyed too'. Recently, Pakistani actor Feroz Khan called Kangana Ranaut out for defaming Pakistan.