The B-Town controversy stirrer Kangana Ranaut is no stranger to bigotry. The Panga actor is known to speak whatever comes to her mind, without paying heed to its extremity or the backlash it might draw. In a now-deleted tweet, Kangana Ranaut had urged Indian Prime Minister Narendra Modi to 'stop Ramadan gatherings'.
Muslims all around the world engage in observing fasts in the holy month of Ramadan. Meanwhile, Ranaut makes yet another controversial statement. According to the details, the Bollywood star called for a ban on Ramadan gatherings amid the COVID-19 outbreak.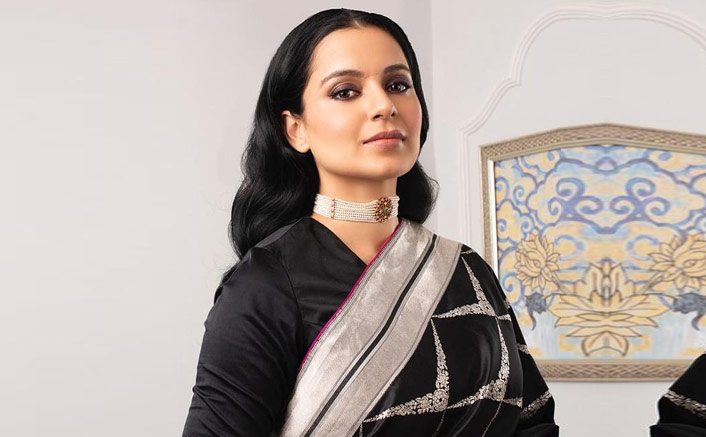 The Queen actress in a tweet requested Modi to immediately halt religious gatherings, calling for a ban on Ramadan congregations. Her tweet came right after Modi's appeal to make Kumbh Mela just 'symbolic' amid the virus crisis. Kangana Ranaut asked to stop Ramadan gatherings in her tweet.
"After Kumbh Mela… Honorable Prime Minister Ji please request to stop Ramzan gathering also," the Tanu Weds Manu actor tweeted. As expected, the tweet garnered massive backlash that led Ranaut to delete it. However, a screenshot of her tweet is still making rounds on social media.

Ranaut has been the target of public criticism in the past for her bigoted and hyper-nationalist statements. When protests erupted across India over the introduction of unfair agricultural laws by the Indian government, the Queen actor, out of habit, started speaking out against the farmers' protests. Thereby, drawing irk from the public prompted a u-turn from the actor. Those poor farmers were camping outside New Delhi for more than two months.
COVID-19 situation in India
India is currently recording more new cases of COVID-19 than any other country. More so, this week it is expected to rise above the high tide of the epidemic seen in the United States when daily new cases peaked at nearly 300,000 in early January.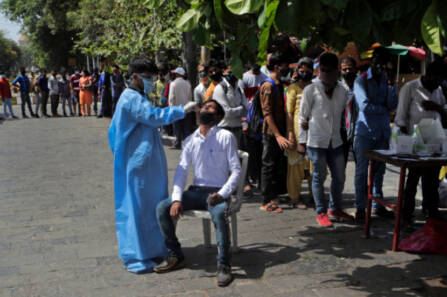 In addition to this, deaths in India have reportedly risen to nearly 179,000. Earlier, a new "double mutant" variant of the coronavirus was also detected from samples collected in India. India's capital struggles to contain a huge surge in cases with hospitals running out of beds, and oxygen supplies low.
Pakistan on Monday imposed a ban on travelers arriving from India via the air, sea, and land routes. The decision came in after a more transmissible and potentially more deadly new variant of coronavirus originated in the neighboring country.
Earlier, a video went going viral on the Internet showing a group of migrant workers sitting on a street in Bareilly (a district in India's northern state of Uttar Pradesh) as Indian health officials in protective suits using hosepipes to douse them in disinfectant. It also prompted anger on social media.
What do you think of this story? Let us know in the comments section below.