Kamran Akmal is one Pakistani player who is famous for appearing in headlines for bizarre reasons than actually performing in the field. We don't even remember how many times he dropped catches while keeping for Pakistan, and yet we love him. Now, a viral workout video of Kamran Akmal is making rounds on the internet.
The cricketer was recently shocked with the Pakistan Cricket Board (PCB) for ignoring him. And now, he has shared videos of himself training and working out at the gym to demonstrate his fitness.
Kamran on Wednesday took it to his social media to share a video of him working out at the gym. As a matter of fact, he has been sharing his fitness, and workout videos for a while now. However, this recent video turned out to be a bit odd.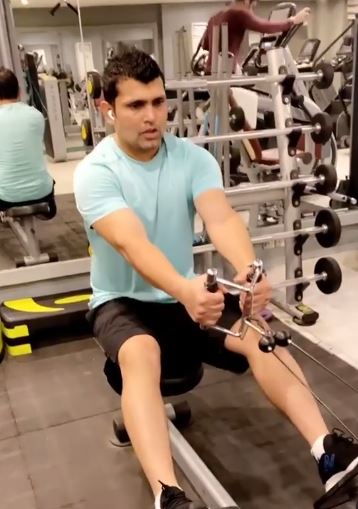 In the video, the right-handed batsman can be seen doing some hip thrusts. But mind you, not the kind of hip thrusts that normal people do with a barbell or weight plates. Kamran went onto do his hip thrusts while his trainer stood on him. Oh, yes. Take a look at it yourself!
Warning: Don't try this at home or gym
Well, you can only imagine what came next. The video triggered the trolls who were quick to come out of the woodwork. Soon after the cricketer shared the workout video, the social media users could not get enough of it.
The Twittersphere did not spare a chance to troll him. Poor Kamran was majorly roasted like that one person in a group chat who gets roasted by everyone.
Check out the reactions
LOL! Looks like it
Same, girl, same
Is it really that cringy?
More like… what is this behavior?
If this was not enough, some social media users made sport of the Pakistani senior journalist Ansar Abbasi. In case you missed out on his disturbing tweet last year, Abbasi shared a video of a woman exercising on national TV and strongly urged Prime Minister Imran Khan to take action against it.
More so, Abbasi tagged the government officials over the apparent lack of moral standards in the media. He insinuated that such shows violate decency and the standards set for men and women as per Islamic rules.
Is this the Islamic Republic of Pakistan?
Good burn, don't you think? LOL!
Previously, when Kamran welcomed his newborn baby girl, while the Internet blessed him and his family with all the best wishes, the trolls did not spare him even then. In the picture, his son Ayyan kept a hand under the newborn while Akmal held her and the Internet fanatics trolled Akmal and brought his habit of dropping catches frequently.
What do you think of this story? Let us know in the comments section below.