India versus Pakistan or Pakistan versus India, the storm is not settling any soon. This match broke the records of viewership. It was watched by billions of people around the globe and has been the hot topic for days now. Come to think of it, the Champions Trophy final was not merely a cricket match. It followed a whole epidemic of media content. We all saw a number of memes and jokes that followed. We witnessed how people across two borders were engaged in discussions, arguments, and trolls. You simply cannot forget the rise and fall of Rishi Kapoor and Virender Sehwag. Their case was simply losing their reputation overnight.
India's shambolic defeat to Pakistan is the talk of the town these days. While our noisy neighbors are still staggered over how their team – who seemingly was the strongest side having a replete batting line-up and complete bowlers – got knocked out in such a languishing manner by a comparatively intermittent side. Indians cannot seem to understand what happened. For us, it was our team's tenacity that knocked them out. While people continue to discuss and review the bygone finale, we came across someone who pretty much projected a different and humorous angle of the game.
Kamal R Khan explains exactly why India lost to Pakistan and it's going to make you laugh so hard
https://www.facebook.com/OfficialSEN/videos/1408835709206882/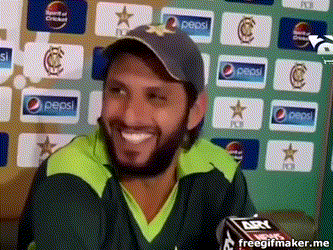 This guy comes out of nowhere and takes such a hilarious dig at India. Indeed, some of his words do not make sense at all but that's where humor prevails. It's all done in a funny and light fashion and should be taken this way. Damn, people simply cannot stop taking a dig at India over their shambolic defeat on Sunday.
Champions Trophy finished on Sunday but it will surely continue to follow with such content for days now. While Pakistanis are delighted by how Kamal R Khan reviews India's defeat, our neighbors must be pissed at how they and their team remains the butt of all jokes.