This Kahaani is of the only Media House in Pakistan that enables people to acquire certifications in their respective domains. The only media house that makes use of data & analytics, creating spark through performance marketing and product planning. And today, we are here to share and celebrate with the story of how DK successfully reached the mark of $100,000 Pre-Seed Investment through Quaid Ventures.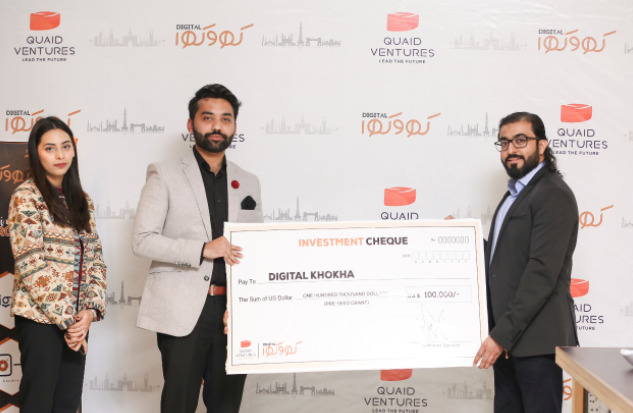 After having worked in the industry for a considerable time, witnessing similar monotonous branding strategies, a group of young minds came up with the idea of creating a Media House. But mind you, we don't only call ourselves young because our brains are able to ideate something unique & distinct, it's also because we can run around with your brand (literally).
We are young and creative, but with the experience of an old heart. This is why we not only plan your digital strategies but also execute conventional campaigns, literally running around to make things happen for you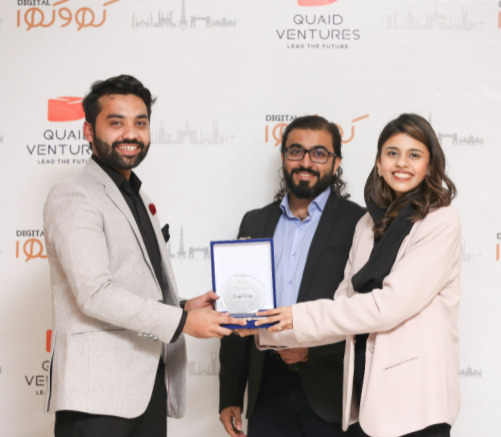 Yet one might ask: how can we manage to infuse experience and tradition with the young? The answer is simple, and it is the fact that we invest in people. Yes, we spend so much money in hiring so that we can grab the best talent in the market (we are obviously just joking here, because even if we did spend money, why would we tell you?) But then if we are not spending money, what do we do?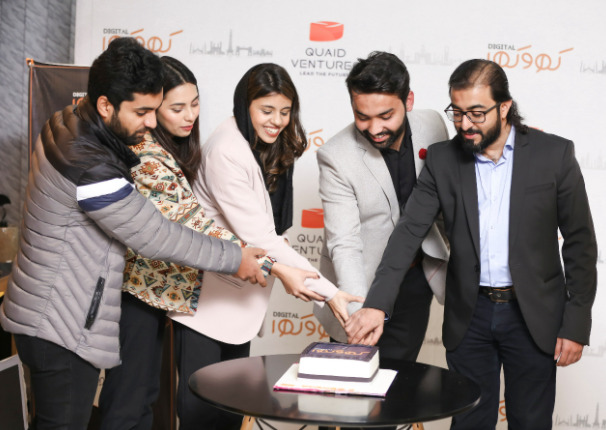 Underpinning a similar vision as set out by Quaid Ventures, we invest, but we invest in training, in growth, and in learning. This is one of the reasons why we took in freshies with limited prior knowledge & experience, turning them into valuable resources and assets for the company, equipping them with the ability and technique to manage top brands in the industry.
Managing top brands, however, is not our only "flex". We are a team of amazing people (Dollay flex krne ki baat nhi kr rhe), a team that works like a family, but the best part about the teams: is the names.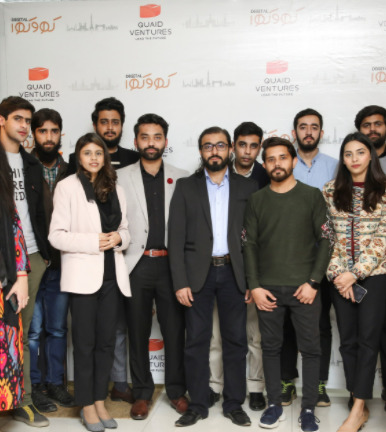 What's particularly interesting is the diversity we incorporate at the office: from Papu to Munna Bhai, and from Gulabo to Gul Khan. Also featuring Pakistani SRK and Boss Baby, you can see how we are a Media Agency that has already made it into the big leagues, the only way we see for us now is up.
So then let us create the spark that you need
Let our story inspire you
And let us enable your tomorrow, today
Likhi gayi hai ye dastaan, zamana peeche chor kr
Laye hain hum apke samne ye karwaan, creativity aur ideas nichor kr
Ha Andaaz-e-bayaan wohi, bs soch mukhtalif ha
Krte hain marketing ki riwayaat puri, bs nateeja mukhtalif ha
Ha kahaani ye aik parwaaz ki
Jo ha shandaar aur ounchi
Ha kahaani ye aik Media House ki
Jise dikhti nhi ha manzil koi neechi
Ha kahaani ye Digital Khokha ki