During a police operation last week, Ramiz Khalil, a 10-year-old boy, was allegedly killed in an exchange of fire in a raid. The tragic incident took place in Buleda town of Kech district.
The 10-year-old Ramiz Khalil was killed when police opened fire on his house during a raid to apprehend a murder suspect. The family members of the boy and their supporters had staged a three-day sit-in in Turbat town. They now reached the provincial capital on Tuesday along with his body.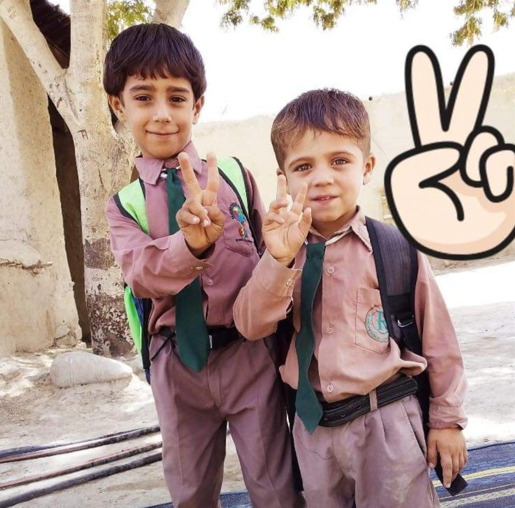 Family members called off their sit-in in Turbat and in a procession left for Quetta the other day to join activists and members of the civil society. They staged their sit-in near the Red Zone area, where the governor's office, the Chief Minister House, and other government offices are located.
Protesters wanted to stage the sit-in, together with the body of the deceased, in front of the Governor and Chief Minister's houses. However, the local administration blockaded the Red Zone with barricades, parked lorries, and containers. It also deployed a heavy contingent of police, FC, ATF, and Balochistan Constabulary.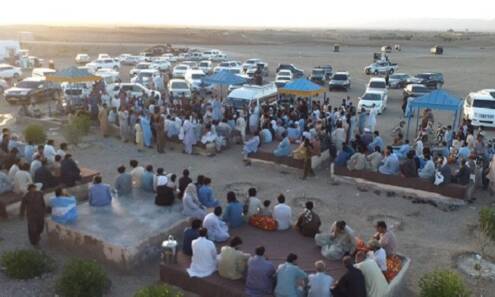 In a statement, Ramiz's family said the 10-year-old was killed when police raided Khalil Rind's home for his arrest and opened fire. They said the police took Khalil Rind with them. However, administrations of Buleda and Turbat claimed otherwise. According to them, the police came from Que­tta and the boy was killed when his father allegedly opened fire on the raiding party.
'What was his fault?'
Balochistan Finance Minister Mir Zahoor Ahmad Buledi earlier demanded the government to formulate a joint investigation team to ascertain the facts and conduct a thorough investigation into the innocent boy's murder.
In a tweet, Buledi said he was deeply saddened by the martyrdom of an innocent child during a police raid. Buledi had added that no one can stop protesters from going anywhere in the country as there is no restriction mentioned in the Constitution of Pakistan regarding the movement in any part.
The demands made by the protesters and the victim's family reportedly include the formation of a JIT and arrest of the police personnel involved in the incident. Meanwhile, the Quetta sit-in is set to be continued for an indefinite period. The protesters vowed to not bury the body of the deceased boy till their demands are met.
.
Earlier this year, a Frontier Corps (FC) man killed a student named Hayat Mirza Baloch in the Absar area of Turbat city of Kech district in front of his parents while working with them on a date orchard.
Read More: Brave Female Baloch Journalist Loses Life While Campaigning For Gender Equality
Story Courtesy: Express Tribune
What do you think of this story? Let us know in the comments section below.