Another day, another minor raped. The rampant culture of rape in Pakistan shows how men have lost their humanity. Every day a child or a woman becomes a victim of their lust. Whereas, the actual cases are much higher than the ones found from a few reports. Pakistan is mourning for seven-year-old Momina Larik who has been raped and murdered after being abducted near Pir Jo Goth in the Khairpur District of Sindh.
The story of Momina Larik is no different than any other little angel who has been a victim of sexual assault. The accused abducted the minor Momina Larik, raped, and brutally murdered her and now Pakistan is mourning for her.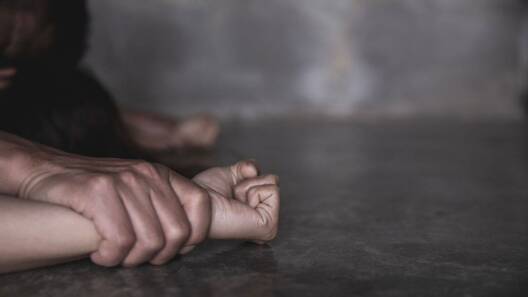 As per the reports, the unknown persons abducted the girl when she was returning home after work. The suspects sexually assaulted her before strangulating her to death and leaving her in a banana orchard field. It must be noted that the girl went missing two days prior to the heinous incident.
In addition to this, the local police recovered the body and shifted it to the Pir Jo Goth Taluka headquarters (THQ) hospital. Subsequently, a lady doctor confirmed that the minor was raped before she was strangulated to death.
#JusticeForMominaLarik
Pakistanis on social media demand justice for this heinous crime. As of now, the police have arrested five men over charges of rape, the murder of the girl.
Meanwhile, the body of the minor has been taken for postmortem while an investigation into the case has been initiated by the authorities.
Evidently, the cases of child abuse are on the rise in the country as a countless number of minor girls and boys have fallen victim to sexual assault. The public each time demands justice but the voices fade away with time.
Twittersphere raises voice & demands justice
The incident also created panic and fear among the locals. Who protested the latest gruesome incident of child abuse. Such events symbolize pervasive insecurity in society. A society that repeatedly fails to protect its children from such unspeakable brutality.
Earlier in September 2020, in a ghastly crime reported in Karachi. A minor five-year-old girl breathed her last as she was kidnapped, tortured, raped, and killed. Her fault? She was a girl who became a victim of hidden monsters in society. A month later, another eight years old girl was allegedly raped by a 40 years old shopkeeper in the Chiniot District in Punjab.
What do you think of this story? Let us know in the comments section below.