The latest development in the suicide case of Dr. Maha has taken yet another surprising turn. Junaid Khan, the alleged main accused in the case, has denied all the allegations and called for an investigation into the last 30 minutes of the deceased's life.
In addition to this, Khan held a press conference at Karachi Press Club. He admitted that his relationship with Dr. Maha for the last four years had remained strong until her last breath.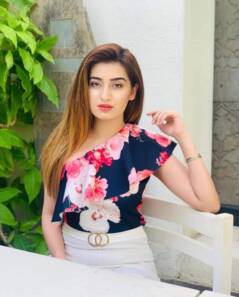 According to Khan, at the end of 2016, he met Dr. Maha, who first became a good friend, and then the friendship turned into love. Moreover, they both wanted to get married, but Dr. Maha told him to wait until her exam.
While accusing Dr. Maha's father of various allegations, Khan said she was killed because of her domestic disputes. In addition to this, Khan also provided the media with a record of a screenshot of a mobile phone chat on WhatsApp.
According to the main accused, on his birthday on July 19, Dr. Maha made the best birthday card. Moreover, on Valentine's Day, she once again sent him a handmade card.
Junaid Khan denies all allegations
Khan denied the allegations made by Dr. Maha's father, Asif Ali Shah, and said that he had never tortured or blackmailed her. As per Khan, he has been falsely accused of being a drug dealer.
Besides this, he added that no complaints were registered against him. Moreover, if anyone were to be tested for drugs, it is Dr. Maha's brother Nad-e-Ali. Khan claims that he was one the one who used to take drugs inside the house.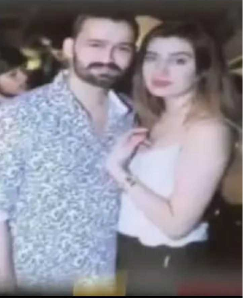 A day before her death, Dr. Maha sat with him and watched a movie. They also had dinner together and she dropped him at his home at night.
He said that on the day of the incident, at 9.50 pm, he went to her house to drop off some chocolates. Dr. Maha sent him a message, expressing gratitude for sending the chocolates. Then around 10.34 pm, Khan sent her a message expressing his love for her, "I love you too," he said.
According to Khan, Dr. Maha read the message at 10.34 pm. However, nothing had happened till then. At 11.07 pm, Dr. Maha was allegedly shot and severely injured. Despite having a police station close to their house, Asif Ali Shah called Helper 15 and rushed to the hospital.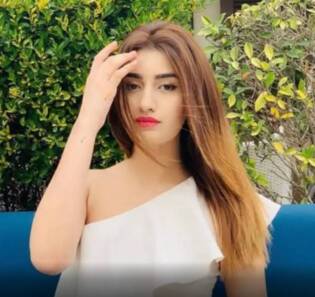 He further added that her brother called him and informed him that she had been shot. When asked about the gunshot from the house, Khan mentioned that eye-witnesses have testified about hearing a quarrel before the shot was fired inside the house.
And afterward, Dr. Maha's father interfered in the process of post-mortem of her body. Khan also stated that the police should investigate the events of the last 30 minutes of her life.
The accused said her father tried to clear his name as soon as these differences between him and Dr. Maha surfaced. However, his statements were conflicting. "Even statements from her father are conflicting," he said while denying that he had ever tortured Dr. Maha.
More so, Khan believes that it is necessary to exhume the body to know the postmortem of Dr. Maha who either committed suicide or was killed. Additionally, Khan also demanded the formation of a joint investigation team to probe the matter.
What do you think of this story? Let us know in the comments section below.