Pakistani morning shows have undoubtedly been becoming more bizarre and cringe-worthy over the past few years. Grasping for ratings, renowned TV host Juggan Kazim allegedly mimicked actor ramp fall of Alizeh Shah, garnering a mixed reaction from the public.
Television was once meant to show content that entertained but simultaneously elevated the intellect. Now, it merely deteriorates the intellect even more. Morning shows, in particular, lack creative content.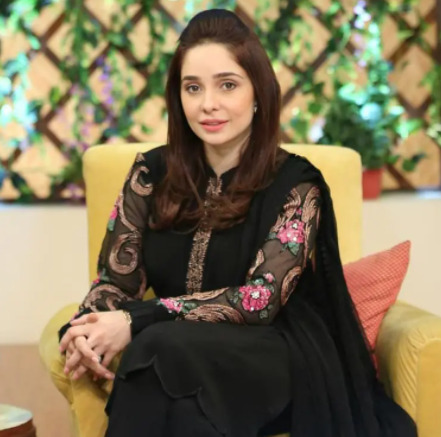 Earlier this month, the Bridal Couture Week 2021 showcased the latest trends and designs in bridal couture by leading as well as emerging fashion designers of the country. The bridal extravaganza had a startling line-up of celebrities walking for the designer.
Versatile actors including Alizeh Shah also walked the ramp for one of the designers on the third day of the fashion week. She actor donned a gorgeous ivory bridal ensemble.
The Ishq Tamasha actor aced the ramp walk with some killer dance moves to Shazia Mansoor's performance. In an unfortunate turn of events, when the singer was taking Shah by the hand and escorting her backstage after she completed her walk, the two turned around, and Shah tripped on her heavy gown and fell.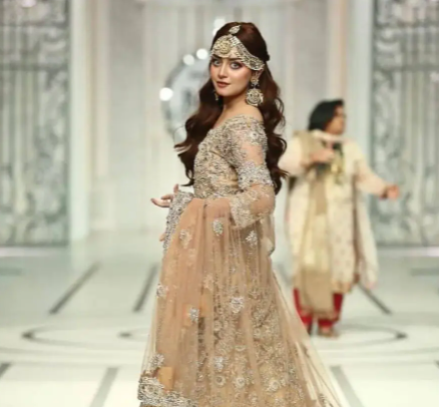 Manzoor helped her get back up and the two sportingly laughed off the fall. It did not take long for the video of the actor's fall to go viral on social media.
Getting back to Juggan Kazim, the host recently invited Shazia Mansoor to her morning. As she danced to her song, Kazim tripped and fell while the singer helped her stand up. It almost looked like she mimicked the actor's ramp fall.
Have a look at the video:
Social media users were divided in their reaction as some said that Juggan Kazim had made fun of Alizeh Shah while doing her ramp fall parody, and others called it a cheap publicity stunt, while some laughed.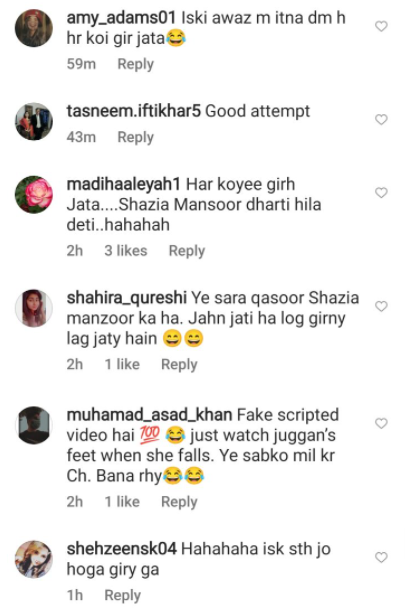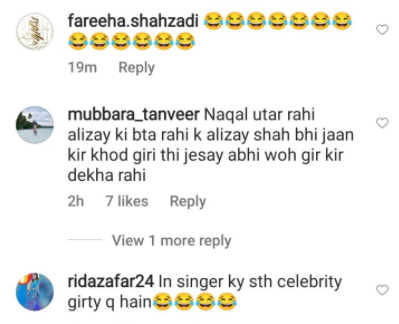 Boycott of Kazim's morning show was demanded earlier after the host enraged the audience with a provocative segment.
The public was outraged after seeing a video clip of the morning show that featured several couples competing to eat the apples that were hung in the air. In the background, Ali Zafar's Mela Loot Lia played.
The audience deemed it 'inappropriate' and 'indecent' and lambasted the morning show host and producers for airing such a cringe-worthy segment.
What do you think of this story? Let us know in the comments section below.